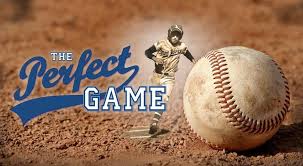 PERFECT GAME V **SATURDAY ONLY**
SEMINOLE COUNTY SPORTS COMPLEX / DONALSONVILLE, GA
March 12, 2016 through March 12, 2016
**2016 BASEBALL SCHEDULE** (DONALSONVILLE, GA)
ENTRY FEE: 7U-8U $199, 9U-13U $295. SATURDAY ONLY REGISTER EARLY LIMITED SLOTS AVAILABLE. REGISTER YOUR TEAM TODAY AND JUST PLAY!!!
GAME TIMES EST
12U SCHEDULE CHANGE
12U GAMES WILL BE NORMAL GAME TIMES
WEATHER UPDATES WILL BE LISTED ON WEBSITE

THANK YOU FOR PLAYING

COACHES ONLY (1) TEAM COOLER ALLOWED IN PARK. THANKS.
NO PERSONAL COOLERS ALLOWED IN PARK. THANKS.
Tournament Entry Deadline: March 9, 2016 at 6 pm
Pay online or make checks payable to USATT.
Saturday games will consist of pool play. Seeding will be based on Saturdays performance leading into Saturdays Championship with single elimination play. Team trophies with individual awards for 1st and 2nd place teams in each age division.
7U
8U
9U
10U
11U
Henry County River Bandits
11
Abbeville, AL
Tallahassee Heat Demarini Nash 12-U
11
TALLAHASSEE, FL
The Sand Lot
11
Apalachicola, FL
Seminole Slammers
11
Donalsonville, GA
12U
Dixie Drifters
12
Geneva, AL
Enterprise Express 11U
12
COFFEE SPGS, AL
Jackson County Bulldogs
12
Marianna, FL
Crush
12
Port St Joe, FL
Hitmen 12U
12
Enterprise, AL
Powermill Stingers
12
Tallahassee, FL
13U
14U
15U
16U
17U
18U

Print Brackets
11U
Henry County River Bandits
Tallahassee Heat Demarini Nash 12-U
-vs-
03/12/2016 - 9:30 AM
FIELD 1
The Sand Lot
Seminole Slammers
-vs-
03/12/2016 - 9:30 AM
FIELD 2
The Sand Lot
Henry County River Bandits
-vs-
03/12/2016 - 11:20 AM
FIELD 1
Tallahassee Heat Demarini Nash 12-U
Seminole Slammers
-vs-
03/12/2016 - 11:20 AM
FIELD 2
The Sand Lot
Tallahassee Heat Demarini Nash 12-U
-vs-
03/12/2016 - 1:10 PM
FIELD 1
Henry County River Bandits
Seminole Slammers
-vs-
03/12/2016 - 1:10 PM
FIELD 2
Tallahassee Heat Demarini Nash 12-U
Henry County River Bandits
-vs-
03/12/2016 - 3:00 PM
FIELD 1 (CHAMPIONSHIP)
12U
Hitmen 12U
Powermill Stingers
-vs-
03/12/2016 - 10:30 AM
FIELD 4
Dixie Drifters
Enterprise Express 11U
-vs-
03/12/2016 - 10:30 AM
FIELD 5
Enterprise Express 11U
Hitmen 12U
-vs-
03/12/2016 - 12:20 PM
FIELD 4
Dixie Drifters
Powermill Stingers
-vs-
03/12/2016 - 12:20 PM
FIELD 5
Dixie Drifters
Hitmen 12U
-vs-
03/12/2016 - 2:10 PM
FIELD 4
Powermill Stingers
Enterprise Express 11U
-vs-
03/12/2016 - 2:10 PM
FIELD 5
Dixie Drifters
Enterprise Express 11U
-vs-
03/12/2016 - 4:00 PM
FIELD 5 (CHAMPIONSHIP)
| | | | | |
| --- | --- | --- | --- | --- |
| Tallahassee Heat Demarini Nash 12-U | 3-1-0 | 0-0-0 | 1 | 3 |
| Henry County River Bandits | 3-1-0 | 0-0-0 | 2 | 1 |
| The Sand Lot | 1-2-0 | 0-0-0 | 3 | 2 |
| Seminole Slammers | 0-3-0 | 0-0-0 | 4 | 4 |
Games
| | | | | |
| --- | --- | --- | --- | --- |
| 3-12 | Henry County River Bandits | 13 | Tallahassee Heat Demarini Nash 12-U | 7 |
| 3-12 | The Sand Lot | 10 | Seminole Slammers | 6 |
| 3-12 | The Sand Lot | 1 | Henry County River Bandits | 8 |
| 3-12 | Tallahassee Heat Demarini Nash 12-U | 14 | Seminole Slammers | 6 |
| 3-12 | The Sand Lot | 9 | Tallahassee Heat Demarini Nash 12-U | 16 |
| 3-12 | Henry County River Bandits | 6 | Seminole Slammers | 3 |
| 3-12 | Tallahassee Heat Demarini Nash 12-U | 7 | Henry County River Bandits | 3 |
| | | | | |
| --- | --- | --- | --- | --- |
| Enterprise Express 11U | 2-2-0 | 0-0-0 | 1 | 4 |
| Dixie Drifters | 2-2-0 | 0-0-0 | 2 | 3 |
| Powermill Stingers | 2-1-0 | 0-0-0 | 3 | 1 |
| Hitmen 12U | 1-2-0 | 0-0-0 | 3 | 2 |
Games
| | | | | |
| --- | --- | --- | --- | --- |
| 3-12 | Hitmen 12U | 5 | Powermill Stingers | 8 |
| 3-12 | Dixie Drifters | 6 | Enterprise Express 11U | 5 |
| 3-12 | Enterprise Express 11U | 1 | Hitmen 12U | 12 |
| 3-12 | Dixie Drifters | 0 | Powermill Stingers | 14 |
| 3-12 | Dixie Drifters | 3 | Hitmen 12U | 2 |
| 3-12 | Powermill Stingers | 5 | Enterprise Express 11U | 6 |
| 3-12 | Dixie Drifters | 3 | Enterprise Express 11U | 4 |
Event Address: 808 GIP AVENUE, DONALSONVILLE, GA 39845

Map and Directions
Weather: