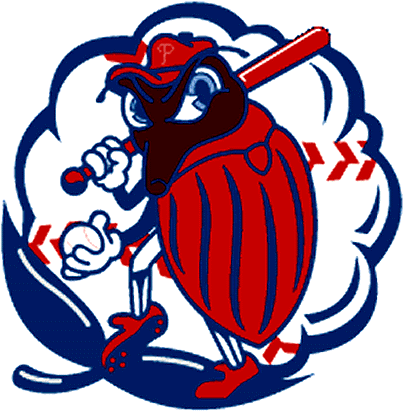 BOLL WEEVIL RUMBLE II
ENTERPRISE REC. PARK / ENTERPRISE, AL
May 14, 2016 through May 15, 2016
**2016 BASEBALL SCHEDULE** (ENTERPRISE, AL)
ENTRY FEE: 7U-8U $199, 9U-13U $295. REGISTER EARLY and SAVE $$$. LIMITED SLOTS AVAILABLE. REGISTER YOUR TEAM TODAY AND JUST PLAY!!!
GAME TIMES CST
Park Location 1901 Neil Metcalf Rd (Helicopter is at entrance)

12U - GOLD (SEED 1-4) ** SILVER (SEED 5-8)
11U - PLEASE LOOK AT SCHEDULE (Team had to pull today)

COACHES ONLY (1) TEAM COOLER ALLOWED IN PARK.
NO PERSONAL COOLERS ALLOWED IN PARK.
Tournament Entry Deadline: May 11, 2016 at 6 pm
Pay online or make checks payable to USATT.
Saturday games will consist of pool play. Seeding will be based on Saturdays performance leading into Sundays Championship with single elimination play. Team trophies with individual awards for 1st and 2nd place teams in each age division.
7U
8U
8U South GA Mariners, Inc.
8
Leesburg, GA
The Naturals
8
Ozark, AL
9U
10U
LA Iron
10
Enterprise, AL
Slammers
10
Ozark, AL
Southern Boys Athletics
10
Troy, AL
Enterprise Wildcats
10
Enterprise, AL
Hitmen 9U
10
Enterprise, AL
GAMECOCKS
10
New Brockton, AL
Wiregrass Cardinals
10
Dothan, AL
11U
Gulf Coast Heat Demarini
11
Santa Rosa beach, FL
11
Marianna, FL
Enterprise ELITE
11
Enterprise, AL
850 Inferno
11
DeFuniak Springs, FL
Wiregrass Cardinals
11
Dothan, AL
12U
Tri County Hustlers
12
Columbia, AL
Strikers baseball
12
Skipperville, AL
Dixie Drifters
12
Geneva, AL
Hitmen 12U
12
Enterprise, AL
Southern Scrappers
12
Headland, AL
BLACKSOX
12
Panhandle, FL
Wolverines
12
Wicksburg, AL
Enterprise Wildcats
12
Enterprise, AL
13U
14U
15U
16U
17U
18U

Print Brackets
10U
Enterprise Wildcats
Southern Boys Athletics
-vs-
05/14/2016 - 9:00 AM
FIELD 1
Hitmen 9U
Slammers
-vs-
05/14/2016 - 9:00 AM
FIELD 2
Enterprise Wildcats
Wiregrass Cardinals
-vs-
05/14/2016 - 10:50 AM
FIELD 1
Hitmen 9U
GAMECOCKS
-vs-
05/14/2016 - 10:50 AM
FIELD 2
Southern Boys Athletics
Slammers
-vs-
05/14/2016 - 12:40 PM
FIELD 1
GAMECOCKS
LA Iron
-vs-
05/14/2016 - 2:30 PM
FIELD 1
Wiregrass Cardinals
LA Iron
-vs-
05/14/2016 - 4:20 PM
FIELD 1
Southern Boys Athletics
GAMECOCKS
-vs-
05/15/2016 - 9:00 AM
FIELD 2
Wiregrass Cardinals
Slammers
-vs-
05/15/2016 - 9:00 AM
FIELD 1
Hitmen 9U
Southern Boys Athletics
-vs-
05/15/2016 - 10:50 AM
FIELD 2
Enterprise Wildcats
LA Iron
-vs-
05/15/2016 - 10:50 AM
FIELD 1
Slammers
Enterprise Wildcats
-vs-
05/15/2016 - 12:40 PM
FIELD 1
Hitmen 9U
Enterprise Wildcats
-vs-
05/15/2016 - 2:30 PM
FIELD 1 (CHAMPIONSHIP)
11U
850 Inferno
Enterprise ELITE
-vs-
05/14/2016 - 9:00 AM
FIELD 3
850 Inferno
Gulf Coast Heat Demarini
-vs-
05/14/2016 - 10:50 AM
FIELD 3
Enterprise ELITE
Wiregrass Cardinals
-vs-
05/14/2016 - 12:40 PM
FIELD 3
Gulf Coast Heat Demarini
Wiregrass Cardinals
-vs-
05/14/2016 - 2:30 PM
FIELD 3
Enterprise ELITE
Wiregrass Cardinals
-vs-
05/15/2016 - 10:00 AM
FIELD 3
Gulf Coast Heat Demarini
850 Inferno
-vs-
05/15/2016 - 11:50 AM
FIELD 3
Enterprise ELITE
Gulf Coast Heat Demarini
-vs-
05/15/2016 - 1:40 PM
FIELD 3 (CHAMPIONSHIP)
12U
Hitmen 12U
Strikers baseball
-vs-
05/14/2016 - 9:00 AM
FIELD 4
Hitmen 12U
BLACKSOX
-vs-
05/14/2016 - 10:50 AM
FIELD 4
Strikers baseball
BLACKSOX
-vs-
05/14/2016 - 12:40 PM
FIELD 4
Tri County Hustlers
Wolverines
-vs-
05/14/2016 - 12:40 PM
FIELD 2
Southern Scrappers
Dixie Drifters
-vs-
05/14/2016 - 2:30 PM
FIELD 4
Enterprise Wildcats
Tri County Hustlers
-vs-
05/14/2016 - 2:30 PM
FIELD 2
Southern Scrappers
Wolverines
-vs-
05/14/2016 - 4:20 PM
FIELD 4
Enterprise Wildcats
Dixie Drifters
-vs-
05/14/2016 - 4:20 PM
FIELD 2
Wolverines
Tri County Hustlers
-vs-
05/15/2016 - 9:00 AM
FIELD 4 (SILVER)
Dixie Drifters
Strikers baseball
-vs-
05/15/2016 - 12:40 PM
FIELD 2 (SILVER)
Wolverines
Strikers baseball
-vs-
05/15/2016 - 2:30 PM
FIELD 2 (SILVER CHAMPIONSHIP)
BLACKSOX
Enterprise Wildcats
-vs-
05/15/2016 - 10:50 AM
FIELD 4 (GOLD)
Southern Scrappers
Hitmen 12U
-vs-
05/15/2016 - 12:40 PM
FIELD 4 (GOLD)
BLACKSOX
Southern Scrappers
-vs-
05/15/2016 - 2:30 PM
FIELD 4 (GOLD CHAMPIONSHIP)
| | | | | |
| --- | --- | --- | --- | --- |
| Hitmen 9U | 4-0-0 | 0-0-0 | 1 | 1 |
| Enterprise Wildcats | 4-1-0 | 0-0-0 | 2 | 2 |
| Slammers | 1-3-0 | 0-0-0 | 3 | 6 |
| Southern Boys Athletics | 2-2-0 | 0-0-0 | 4 | 4 |
| Wiregrass Cardinals | 1-2-0 | 0-0-0 | 5 | 3 |
| GAMECOCKS | 1-2-0 | 0-0-0 | 6 | 5 |
| LA Iron | 0-3-0 | 0-0-0 | 7 | 7 |
Games
| | | | | |
| --- | --- | --- | --- | --- |
| 5-14 | Enterprise Wildcats | 9 | Southern Boys Athletics | 8 |
| 5-14 | Hitmen 9U | 9 | Slammers | 3 |
| 5-14 | Enterprise Wildcats | 9 | Wiregrass Cardinals | 6 |
| 5-14 | Hitmen 9U | 17 | GAMECOCKS | 2 |
| 5-14 | Southern Boys Athletics | 11 | Slammers | 8 |
| 5-14 | GAMECOCKS | 9 | LA Iron | 4 |
| 5-14 | Wiregrass Cardinals | 20 | LA Iron | 2 |
| 5-15 | Southern Boys Athletics | 6 | GAMECOCKS | 3 |
| 5-15 | Wiregrass Cardinals | 5 | Slammers | 6 |
| 5-15 | Hitmen 9U | 9 | Southern Boys Athletics | 2 |
| 5-15 | Enterprise Wildcats | 19 | LA Iron | 4 |
| 5-15 | Slammers | 1 | Enterprise Wildcats | 8 |
| 5-15 | Hitmen 9U | 9 | Enterprise Wildcats | 8 |
| | | | | |
| --- | --- | --- | --- | --- |
| Gulf Coast Heat Demarini | 4-0-0 | 0-0-0 | 1 | 1 |
| Enterprise ELITE | 2-1-1 | 0-0-0 | 2 | 2 |
| Wiregrass Cardinals | 0-2-1 | 0-0-0 | 3 | 3 |
| 850 Inferno | 0-3-0 | 0-0-0 | 4 | 4 |
Games
| | | | | |
| --- | --- | --- | --- | --- |
| 5-14 | 850 Inferno | 2 | Enterprise ELITE | 21 |
| 5-14 | 850 Inferno | 1 | Gulf Coast Heat Demarini | 12 |
| 5-14 | Enterprise ELITE | 11 | Wiregrass Cardinals | 11 |
| 5-14 | Gulf Coast Heat Demarini | 11 | Wiregrass Cardinals | 4 |
| 5-15 | Enterprise ELITE | 11 | Wiregrass Cardinals | 10 |
| 5-15 | Gulf Coast Heat Demarini | 11 | 850 Inferno | 2 |
| 5-15 | Enterprise ELITE | 10 | Gulf Coast Heat Demarini | 12 |
| | | | | |
| --- | --- | --- | --- | --- |
| Southern Scrappers | 4-0-0 | 0-0-0 | 1 | 1 |
| BLACKSOX | 3-1-0 | 0-0-0 | 2 | 2 |
| Enterprise Wildcats | 1-2-0 | 0-0-0 | 3 | 3 |
| Hitmen 12U | 1-2-0 | 0-0-0 | 4 | 4 |
| Strikers baseball | 2-2-0 | 0-0-0 | 5 | 8 |
| Wolverines | 1-2-1 | 0-0-0 | 6 | 6 |
| Dixie Drifters | 1-2-0 | 0-0-0 | 7 | 5 |
| Tri County Hustlers | 0-2-1 | 0-0-0 | 8 | 7 |
Games
| | | | | |
| --- | --- | --- | --- | --- |
| 5-14 | Hitmen 12U | 10 | Strikers baseball | 6 |
| 5-14 | Hitmen 12U | 5 | BLACKSOX | 6 |
| 5-14 | Strikers baseball | 9 | BLACKSOX | 10 |
| 5-14 | Tri County Hustlers | 7 | Wolverines | 7 |
| 5-14 | Southern Scrappers | 9 | Dixie Drifters | 4 |
| 5-14 | Enterprise Wildcats | 14 | Tri County Hustlers | 4 |
| 5-14 | Southern Scrappers | 11 | Wolverines | 1 |
| 5-14 | Enterprise Wildcats | 7 | Dixie Drifters | 8 |
| 5-15 | Wolverines | 6 | Tri County Hustlers | 5 |
| 5-15 | Dixie Drifters | 4 | Strikers baseball | 5 |
| 5-15 | Wolverines | 5 | Strikers baseball | 14 |
| 5-15 | BLACKSOX | 10 | Enterprise Wildcats | 9 |
| 5-15 | Southern Scrappers | 8 | Hitmen 12U | 1 |
| 5-15 | BLACKSOX | 6 | Southern Scrappers | 14 |
Event Address: 1901 NEIL METCALF RD, ENTERPRISE, AL 36330

Map and Directions
Weather: