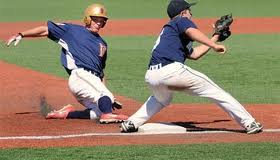 BASEBALL SHOOTOUT IV
MERE SPORTS COMPLEX / MARIANNA, FL
June 4, 2016 through June 5, 2016
**2016 BASEBALL SCHEDULE** (MARIANNA, FL)
ENTRY FEE: 7U-8U $199, 9U-13U $295. REGISTER EARLY and SAVE $$$. LIMITED SLOTS AVAILABLE. REGISTER YOUR TEAM TODAY AND JUST PLAY!!!
FIRST GAME STARTED AT 8:30AM
WE ARE PLAYING GAMES RIGHT NOW - ONLY 30 MINUTES BEHIND FROM ORIGINAL START TIME OF 8:00AM

GAME TIMES CST
10U - SATURDAY ONLY
11U - GOLD (SEED 1-6) <> SILVER (7-11)
12U - GOLD (SEED 1-6) <> SILVER (7-11)
ALL GAMES 1:40 FINISH THE INNING UNLESS HOME TEAM WINNING

COACHES ONLY (1) TEAM COOLER ALLOWED IN PARK.
NO PERSONAL COOLERS ALLOWED IN PARK.
Tournament Entry Deadline: June 1, 2016 at 6 pm
Pay online or make checks payable to USATT.
Saturday games will consist of pool play. Seeding will be based on Saturdays performance leading into Sundays Championship with single elimination play. Team trophies with individual awards for 1st and 2nd place teams in each age division.
7U
8U
9U
Traveling Eagles
9
Niceville, FL
Hitmen 9U
9
Enterprise, AL
BLACKSOX
9
Destin, FL
PCB Bashers
9
Panama City Beach, FL
SBA 9U
9
Bainbridge, GA
Stix
9
Tallahassee, FL
10U
Panhandle Panthers
10
Marianna, FL
DKSA ELITE 10U
10
Thomasville, GA
GAMECOCKS
10
New Brockton, AL
The Benders
10
Big Bend, FL
11U
Hooks
11
Big Bend, FL
Henry County River Bandits
11
Abbeville, AL
Seminole Slammers
11
Donalsonville, GA
SGSA Bandits
11
Valdosta, GA
Beach Bashers 11U
11
Panama City Beach, FL, FL
Lynn Haven Dolphins
11
Lynn Haven, FL
850 Inferno
11
DeFuniak Springs, FL
Wiregrass Cardinals
11
Dothan, AL
Hitmen 11U
11
Enterprise, AL
Powermill Baseball
11
Tallahassee, FL
Team Phenom Navy
11
Destin, FL
12U
12
Dothan, AL
Jackson County Bulldogs
12
Marianna, FL
Oneway
12
Cairo, GA
12
Crawfordville, FL
North Florida Makos
12
North Florida, FL
NGS Sluggers
12
Chipley, FL
South Georgia Trojans
12
Quitman, GA
BLACKSOX
12
Panhandle, FL
Tri County Hustlers
12
Columbia, AL
Tallahassee Stix
12
Tallahassee, FL
Rehobeth Athletics
12
Newton, AL
DKSA ELITE 12U
12
Thomasville, GA
13U
386 SOX
13
Lake City, FL
Big Bend
13
Apalachicola, FL
SGA Storm
13
Sylvester, GA
Big League Xpress BLACK
13
Panhandle, FL
Big League Xpress BLUE
13
Panhandle, FL
Meridian Park 13U All Stars
13
Tallahassee, FL
14U
15U
16U
17U
18U

Print Brackets
9U
PCB Bashers
SBA 9U
-vs-
06/04/2016 - 8:00 AM
FIELD 4
Hitmen 9U
SBA 9U
-vs-
06/04/2016 - 9:50 AM
FIELD 4
Stix
PCB Bashers
-vs-
06/04/2016 - 2:00 PM
FIELD 4
Hitmen 9U
BLACKSOX
-vs-
06/04/2016 - 3:30 PM
FIELD 4
Traveling Eagles
Stix
-vs-
06/04/2016 - 5:00 PM
FIELD 4
BLACKSOX
Traveling Eagles
-vs-
06/04/2016 - 6:30 PM
FIELD 4
PCB Bashers
SBA 9U
-vs-
06/05/2016 - 8:00 AM
FIELD 4
Traveling Eagles
BLACKSOX
-vs-
06/05/2016 - 9:50 AM
FIELD 4
Hitmen 9U
SBA 9U
-vs-
06/05/2016 - 11:40 AM
FIELD 4
Stix
Traveling Eagles
-vs-
06/05/2016 - 1:30 PM
FIELD 4
Hitmen 9U
Stix
-vs-
06/05/2016 - 3:20 PM
FIELD 4 (CHAMPIONSHIP)
10U
Panhandle Panthers
DKSA ELITE 10U
-vs-
06/04/2016 - 9:00 AM
FIELD 7
The Benders
DKSA ELITE 10U
-vs-
06/04/2016 - 10:50 AM
FIELD 7
Panhandle Panthers
The Benders
-vs-
06/04/2016 - 2:30 PM
FIELD 7
The Benders
Panhandle Panthers
-vs-
06/04/2016 - 3:50 PM
FIELD 7
DKSA ELITE 10U
The Benders
-vs-
06/04/2016 - 5:10 PM
FIELD 7 (CHAMPIONSHIP)
11U
Powermill Baseball
Seminole Slammers
-vs-
06/04/2016 - 8:00 AM
FIELD 5
850 Inferno
Wiregrass Cardinals
-vs-
06/04/2016 - 8:00 AM
FIELD 6
Powermill Baseball
Beach Bashers 11U
-vs-
06/04/2016 - 9:50 AM
FIELD 5
850 Inferno
Hitmen 11U
-vs-
06/04/2016 - 9:50 AM
FIELD 6
Beach Bashers 11U
Seminole Slammers
-vs-
06/04/2016 - 2:00 PM
FIELD 5
Wiregrass Cardinals
SGSA Bandits
-vs-
06/04/2016 - 2:00 PM
FIELD 6
Hooks
Team Phenom Navy
-vs-
06/04/2016 - 3:30 PM
FIELD 5
Lynn Haven Dolphins
Hitmen 11U
-vs-
06/04/2016 - 3:20 PM
FIELD 6
Henry County River Bandits
Hooks
-vs-
06/04/2016 - 5:00 PM
FIELD 5
Lynn Haven Dolphins
SGSA Bandits
-vs-
06/04/2016 - 4:40 PM
FIELD 6
Henry County River Bandits
Team Phenom Navy
-vs-
06/04/2016 - 6:30 PM
FIELD 5
SGSA Bandits
Beach Bashers 11U
-vs-
06/05/2016 - 8:00 AM
FIELD 5 (GOLD)
Hooks
Wiregrass Cardinals
-vs-
06/05/2016 - 9:50 AM
FIELD 5 (GOLD)
Powermill Baseball
SGSA Bandits
-vs-
06/05/2016 - 11:40 AM
FIELD 5 (GOLD)
Hitmen 11U
Hooks
-vs-
06/05/2016 - 1:30 PM
FIELD 5 (GOLD)
Powermill Baseball
Hitmen 11U
-vs-
06/05/2016 - 3:20 PM
FIELD 5 (GOLD CHAMPIONSHIP)
Team Phenom Navy
Lynn Haven Dolphins
-vs-
06/05/2016 - 8:00 AM
FIELD 6 (SILVER)
850 Inferno
Seminole Slammers
-vs-
06/05/2016 - 9:50 AM
FIELD 6 (SILVER)
Henry County River Bandits
Team Phenom Navy
-vs-
06/05/2016 - 11:40 AM
FIELD 6 (SILVER)
Henry County River Bandits
Seminole Slammers
-vs-
06/05/2016 - 1:30 PM
FIELD 6 (SILVER CHAMPIONSHIP)
12U
BLACKSOX
Oneway
-vs-
06/04/2016 - 8:00 AM
FIELD 1
NGS Sluggers
North Florida Makos
-vs-
06/04/2016 - 8:00 AM
FIELD 3
BLACKSOX

-vs-
06/04/2016 - 9:50 AM
FIELD 1
NGS Sluggers

-vs-
06/04/2016 - 9:50 AM
FIELD 3
Oneway
North Florida Makos
-vs-
06/04/2016 - 2:00 PM
FIELD 1
Tallahassee Stix
South Georgia Trojans
-vs-
06/04/2016 - 2:00 PM
FIELD 3
Rehobeth Athletics

-vs-
06/04/2016 - 3:30 PM
FIELD 1

DKSA ELITE 12U
-vs-
06/04/2016 - 3:30 PM
FIELD 3
Jackson County Bulldogs
South Georgia Trojans
-vs-
06/04/2016 - 5:00 PM
FIELD 1
Tallahassee Stix
DKSA ELITE 12U
-vs-
06/04/2016 - 5:00 PM
FIELD 3
Rehobeth Athletics
Jackson County Bulldogs
-vs-
06/04/2016 - 6:30 PM
FIELD 1
Rehobeth Athletics
Tallahassee Stix
-vs-
06/05/2016 - 8:00 AM
FIELD 1 (GOLD)
NGS Sluggers
Jackson County Bulldogs
-vs-
06/05/2016 - 9:50 AM
FIELD 1 (GOLD)
DKSA ELITE 12U
Rehobeth Athletics
-vs-
06/05/2016 - 11:40 AM
FIELD 1 (GOLD)
BLACKSOX
Jackson County Bulldogs
-vs-
06/05/2016 - 1:30 PM
FIELD 1 (GOLD)
Rehobeth Athletics
BLACKSOX
-vs-
06/05/2016 - 3:20 PM
FIELD 1 (GOLD CHAMPIONSHIP)
South Georgia Trojans
Oneway
-vs-
06/05/2016 - 8:00 AM
FIELD 3 (SILVER)


-vs-
06/05/2016 - 9:50 AM
FIELD 3 (SILVER)
North Florida Makos
South Georgia Trojans
-vs-
06/05/2016 - 11:40 AM
FIELD 3 (SILVER)

North Florida Makos
-vs-
06/05/2016 - 1:30 PM
FIELD 3 (SILVER CHAMPIONSHIP)
13U
Meridian Park 13U All Stars
Big League Xpress BLACK
-vs-
06/04/2016 - 8:00 AM
FIELD 2
Big Bend
Meridian Park 13U All Stars
-vs-
06/04/2016 - 9:50 AM
FIELD 2
Big League Xpress BLACK
386 SOX
-vs-
06/04/2016 - 2:00 PM
FIELD 2
SGA Storm
Big Bend
-vs-
06/04/2016 - 3:30 PM
FIELD 2
Big League Xpress BLUE
386 SOX
-vs-
06/04/2016 - 5:00 PM
FIELD 2
Big League Xpress BLUE
SGA Storm
-vs-
06/04/2016 - 6:30 PM
FIELD 2
Big League Xpress BLUE
Meridian Park 13U All Stars
-vs-
06/05/2016 - 8:00 AM
FIELD 2
386 SOX
SGA Storm
-vs-
06/05/2016 - 9:50 AM
FIELD 2
Big League Xpress BLACK
Meridian Park 13U All Stars
-vs-
06/05/2016 - 11:40 AM
FIELD 2
Big Bend
386 SOX
-vs-
06/05/2016 - 1:30 PM
FIELD 2
Big League Xpress BLACK
386 SOX
-vs-
06/05/2016 - 3:20 PM
FEILD 2 (CHAMPIONSHIP)
| | | | | |
| --- | --- | --- | --- | --- |
| Hitmen 9U | 4-0-0 | 0-0-0 | 1 | 1 |
| Stix | 3-1-0 | 0-0-0 | 2 | 2 |
| Traveling Eagles | 2-2-0 | 0-0-0 | 3 | 3 |
| SBA 9U | 1-3-0 | 0-0-0 | 4 | 5 |
| PCB Bashers | 1-2-0 | 0-0-0 | 5 | 4 |
| BLACKSOX | 0-3-0 | 0-0-0 | 6 | 6 |
Games
| | | | | |
| --- | --- | --- | --- | --- |
| 6-04 | PCB Bashers | 13 | SBA 9U | 8 |
| 6-04 | Hitmen 9U | 13 | SBA 9U | 0 |
| 6-04 | Stix | 17 | PCB Bashers | 0 |
| 6-04 | Hitmen 9U | 25 | BLACKSOX | 4 |
| 6-04 | Traveling Eagles | 5 | Stix | 9 |
| 6-04 | BLACKSOX | 4 | Traveling Eagles | 9 |
| 6-05 | PCB Bashers | 11 | SBA 9U | 13 |
| 6-05 | Traveling Eagles | 14 | BLACKSOX | 9 |
| 6-05 | Hitmen 9U | 13 | SBA 9U | 0 |
| 6-05 | Stix | 10 | Traveling Eagles | 2 |
| 6-05 | Hitmen 9U | 6 | Stix | 5 |
| | | | | |
| --- | --- | --- | --- | --- |
| DKSA ELITE 10U | 3-0-0 | 0-0-0 | 1 | 1 |
| The Benders | 2-2-0 | 0-0-0 | 2 | 2 |
| Panhandle Panthers | 0-3-0 | 0-0-0 | 3 | 3 |
Games
| | | | | |
| --- | --- | --- | --- | --- |
| 6-04 | Panhandle Panthers | 4 | DKSA ELITE 10U | 15 |
| 6-04 | The Benders | 3 | DKSA ELITE 10U | 11 |
| 6-04 | Panhandle Panthers | 3 | The Benders | 4 |
| 6-04 | The Benders | 5 | Panhandle Panthers | 3 |
| 6-04 | DKSA ELITE 10U | 9 | The Benders | 7 |
| | | | | |
| --- | --- | --- | --- | --- |
| Powermill Baseball | 4-0-0 | 0-0-0 | 1 | 1 |
| Hitmen 11U | 3-1-0 | 0-0-0 | 2 | 2 |
| Hooks | 3-1-0 | 0-0-0 | 3 | 3 |
| SGSA Bandits | 3-1-0 | 0-0-0 | 4 | 4 |
| Beach Bashers 11U | 1-2-0 | 0-0-0 | 5 | 5 |
| Wiregrass Cardinals | 1-2-0 | 0-0-0 | 6 | 6 |
| Henry County River Bandits | 3-1-0 | 0-0-0 | 7 | 7 |
| Seminole Slammers | 1-3-0 | 0-0-0 | 8 | 9 |
| Team Phenom Navy | 1-3-0 | 0-0-0 | 9 | 10 |
| 850 Inferno | 0-3-0 | 0-0-0 | 10 | 8 |
| Lynn Haven Dolphins | 0-3-0 | 0-0-0 | 11 | 11 |
Games
| | | | | |
| --- | --- | --- | --- | --- |
| 6-04 | Powermill Baseball | 18 | Seminole Slammers | 0 |
| 6-04 | 850 Inferno | 3 | Wiregrass Cardinals | 11 |
| 6-04 | Powermill Baseball | 13 | Beach Bashers 11U | 0 |
| 6-04 | 850 Inferno | 1 | Hitmen 11U | 9 |
| 6-04 | Beach Bashers 11U | 7 | Seminole Slammers | 0 |
| 6-04 | Wiregrass Cardinals | 2 | SGSA Bandits | 13 |
| 6-04 | Hooks | 12 | Team Phenom Navy | 0 |
| 6-04 | Lynn Haven Dolphins | 0 | Hitmen 11U | 13 |
| 6-04 | Henry County River Bandits | 2 | Hooks | 16 |
| 6-04 | Lynn Haven Dolphins | 0 | SGSA Bandits | 21 |
| 6-04 | Henry County River Bandits | 14 | Team Phenom Navy | 3 |
| 6-05 | SGSA Bandits | 10 | Beach Bashers 11U | 0 |
| 6-05 | Hooks | 7 | Wiregrass Cardinals | 0 |
| 6-05 | Powermill Baseball | 7 | SGSA Bandits | 2 |
| 6-05 | Hitmen 11U | 8 | Hooks | 5 |
| 6-05 | Powermill Baseball | 8 | Hitmen 11U | 7 |
| 6-05 | Team Phenom Navy | 13 | Lynn Haven Dolphins | 3 |
| 6-05 | 850 Inferno | 1 | Seminole Slammers | 9 |
| 6-05 | Henry County River Bandits | 13 | Team Phenom Navy | 3 |
| 6-05 | Henry County River Bandits | 12 | Seminole Slammers | 2 |
| | | | | |
| --- | --- | --- | --- | --- |
| Rehobeth Athletics | 5-0-0 | 0-0-0 | 1 | 4 |
| BLACKSOX | 3-1-0 | 0-0-0 | 2 | 2 |
| Jackson County Bulldogs | 2-2-0 | 0-0-0 | 3 | 6 |
| DKSA ELITE 12U | 2-1-0 | 7-4-0 | 4 | 1 |
| NGS Sluggers | 2-1-0 | 0-0-0 | 5 | 3 |
| Tallahassee Stix | 1-2-0 | 0-0-0 | 6 | 5 |
| North Florida Makos | 3-1-0 | 0-0-0 | 7 | 7 |
| | 1-3-0 | 0-0-0 | 8 | 8 |
| South Georgia Trojans | 1-3-0 | 0-0-0 | 9 | 10 |
| | 0-3-0 | 0-0-0 | 10 | 9 |
| Oneway | 0-3-0 | 0-0-0 | 11 | 11 |
Games
| | | | | |
| --- | --- | --- | --- | --- |
| 6-04 | BLACKSOX | 15 | Oneway | 3 |
| 6-04 | NGS Sluggers | 18 | North Florida Makos | 3 |
| 6-04 | BLACKSOX | 9 | | 1 |
| 6-04 | NGS Sluggers | 10 | | 2 |
| 6-04 | Oneway | 5 | North Florida Makos | 25 |
| 6-04 | Tallahassee Stix | 9 | South Georgia Trojans | 3 |
| 6-04 | Rehobeth Athletics | 11 | | 0 |
| 6-04 | | 1 | DKSA ELITE 12U | 11 |
| 6-04 | Jackson County Bulldogs | 18 | South Georgia Trojans | 4 |
| 6-04 | Tallahassee Stix | 2 | DKSA ELITE 12U | 6 |
| 6-04 | Rehobeth Athletics | 11 | Jackson County Bulldogs | 9 |
| 6-05 | Rehobeth Athletics | 6 | Tallahassee Stix | 4 |
| 6-05 | NGS Sluggers | 9 | Jackson County Bulldogs | 11 |
| 6-05 | DKSA ELITE 12U | 1 | Rehobeth Athletics | 7 |
| 6-05 | BLACKSOX | 8 | Jackson County Bulldogs | 2 |
| 6-05 | Rehobeth Athletics | 10 | BLACKSOX | 2 |
| 6-05 | South Georgia Trojans | 13 | Oneway | 1 |
| 6-05 | | 1 | | 0 |
| 6-05 | North Florida Makos | 10 | South Georgia Trojans | 0 |
| 6-05 | | 2 | North Florida Makos | 8 |
| | | | | |
| --- | --- | --- | --- | --- |
| 386 SOX | 4-1-0 | 0-0-0 | 1 | 3 |
| Big League Xpress BLACK | 3-1-0 | 0-0-0 | 2 | 1 |
| Big Bend | 1-2-0 | 0-0-0 | 3 | 2 |
| Meridian Park 13U All Stars | 2-2-0 | 0-0-0 | 4 | 5 |
| SGA Storm | 0-3-0 | 0-0-0 | 5 | 6 |
| Big League Xpress BLUE | 1-2-0 | 0-0-0 | 6 | 4 |
Games
| | | | | |
| --- | --- | --- | --- | --- |
| 6-04 | Meridian Park 13U All Stars | 1 | Big League Xpress BLACK | 12 |
| 6-04 | Big Bend | 2 | Meridian Park 13U All Stars | 3 |
| 6-04 | Big League Xpress BLACK | 5 | 386 SOX | 4 |
| 6-04 | SGA Storm | 0 | Big Bend | 5 |
| 6-04 | Big League Xpress BLUE | 0 | 386 SOX | 8 |
| 6-04 | Big League Xpress BLUE | 4 | SGA Storm | 3 |
| 6-05 | Big League Xpress BLUE | 1 | Meridian Park 13U All Stars | 8 |
| 6-05 | 386 SOX | 11 | SGA Storm | 9 |
| 6-05 | Big League Xpress BLACK | 7 | Meridian Park 13U All Stars | 1 |
| 6-05 | Big Bend | 5 | 386 SOX | 6 |
| 6-05 | Big League Xpress BLACK | 1 | 386 SOX | 6 |
Event Address: 3625 CAVERNS RD, MARIANNA, FL 32447

Map and Directions
Weather: