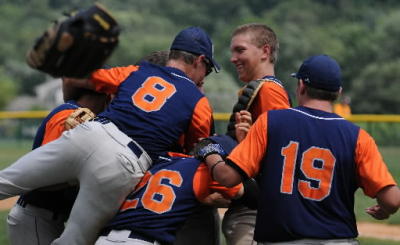 CIRCLE CITY RUMBLE
EASTGATE SPORTS COMPLEX / DOTHAN, AL
August 27, 2016 through August 28, 2016
**2016 FALL BASEBALL SCHEDULE** (DOTHAN, ALABAMA)
ENTRY FEE: 7U-8U $250, 9U-13U $325. REGISTER EARLY and SAVE $$$. LIMITED SLOTS AVAILABLE. REGISTER YOUR TEAM TODAY AND JUST PLAY!!!
**GAME TIMES CST**
SUNDAY BRACKETS WILL BE POSTED THURSDAY

11U - GOLD SEEDS 1-5 AND SILVER SEEDS 6-9
12U - GOLD SEEDS 1-6 AND SILVER SEEDS 7-12

9U/ 12U - DOUG TEW COMPLEX - 300 GARLAND STREET, DOTHAN AL 36301
10U/ 11U/ 12U/ 13U - EASTGATE SPORTS COMPLEX - 2049 SANITARY DAIRY RD., ASHFORD, AL 36312
NO STEEL SPIKES on Pitchers MOUND FOR 13U AGE DIVISION FIELD AT EASTGATE
14U - DOTHAN HIGH SCHOOL FIELD - 1605 STADIUM STREET, DOTHAN, AL 36301 (Next to Rip Hewes Stadium)
Host Hotels

LaQuinta Inns & Suites
3593 Ross Clark Circle
Dothan, Alabama 36303
Crystal Daniels / Sales Manager
phone: (334) 793-9090
email: lq6272agm@laquinta.com
Rate: $79.00 night w/ breakfast

COACHES ONLY (1) TEAM COOLER ALLOWED IN PARK.
PARK RULES - NO PERSONAL COOLERS ALLOWED IN PARK.
Tournament Entry Deadline: (WEDNESDAY) August 24, 2016 at 6 pm
BRACKETS POSTED WEDNESDAY EVENING
Pay online or make checks payable to TBUSA.
Saturday games will consist of pool play. Seeding will be based on Saturdays performance leading into Sundays Championship with single elimination play. Team trophies with individual awards for 1st and 2nd place teams in each age division.

7U
8U
9U
Avengers 10u
9
Tallahassee, AL
Chaos
9
Enterprise, AL
River Bandits
9
Blountstown, FL
The Naturals
9
Ozark, AL
Jackson County Bulldogs
9
Marianna, FL
Stix
9
Tallahassee, FL
Northwest Florida Saints
9
Florala, AL
10U
Hitmen 10U
10
Enterprise, AL
Covington Crushers
10
andalusia, AL
SBA 229
10
Bainbridge, GA
Pirates Baseball
10
Fairhope, AL
Enterprise Express 10U
10
New Brockton, AL
11U
Wiregrass Cardinals
11
Dothan, AL
Panhandle Panthers
11
Marianna, FL
Enterprise Wildcats 11U
11
Enterprise, AL
LA Express
11
Opp, AL
Slammers 11U
11
Ozark, AL
Panhandle Patriots
11
Graceville, FL
Southern Brawlers
11
DONALSONVILLE, GA
Amber Jax
11
Shalimar, FL
Venom Baseball
11
New Brockton, AL
12U
Enterprise Express
12
COFFEE SPGS, AL
Dirtbags
13
Marianna, FL
Henry County River Bandits
12
Abbeville, AL
Hitmen 12U
12
Enterprise, AL
Seminole Slammers
12
Donalsonville, GA
Wiregrass Cardinals
12
Dothan, AL
Southern Closers
12
Dothan, AL
Thunder Baseball
12
Eufaula, AL
Tri State Raptors
12
Marianna, FL
Diamond Dawgs
12
Crestview, FL
Fairhope Pirates
12
Fairhope, AL
Game On Southern Sluggers
12
Albany, GA
13U
Chiefs
13
Blountstown, FL
Arsenal Baseball
13
Panhandle, FL
Raiders
13
Dothan, AL
Team Elite South BLACK
13
Albany, GA
14U
Big League Xpress
14
Panhandle, FL
North Florida Riptide
14
Crawfordville, FL
Team Elite South GREY
14
Albany, GA
Team Elite South GREY 13U
14
Albany, GA
15U
16U
17U
18U

Print Brackets
9U
Avengers 10u
Jackson County Bulldogs
-vs-
08/27/2016 - 9:30 AM
DOUG TEW (INGRAM FIELD)
River Bandits
The Naturals
-vs-
08/27/2016 - 10:00 AM
DOUG TEW (ROTARY FIELD)
Stix
Avengers 10u
-vs-
08/27/2016 - 11:20 AM
DOUG TEW (INGRAM FIELD)
The Naturals
Northwest Florida Saints
-vs-
08/27/2016 - 11:50 AM
DOUG TEW (ROTARY FIELD)
Jackson County Bulldogs
Chaos
-vs-
08/27/2016 - 1:10 PM
DOUG TEW (INGRAM FIELD)
River Bandits
Northwest Florida Saints
-vs-
08/27/2016 - 1:40 PM
DOUG TEW (ROTARY FIELD)
Stix
Chaos
-vs-
08/27/2016 - 3:00 PM
DOUG TEW (INGRAM FIELD)
The Naturals
Avengers 10u
-vs-
08/28/2016 - 9:00 AM
DOUG TEW (INGRAM) GAME 1
Stix
Chaos
-vs-
08/28/2016 - 9:00 AM
DOUG TEW (ROTARY) GAME 2
Jackson County Bulldogs
Avengers 10u
-vs-
08/28/2016 - 10:50 AM
DOUG TEW (INGRAM) GAME 3
River Bandits
Northwest Florida Saints
-vs-
08/28/2016 - 10:50 AM
DOUG TEW (ROTARY) GAME 4
Chaos
River Bandits
-vs-
08/28/2016 - 12:40 PM
DOUG TEW (ROTARY) GAME 5
Jackson County Bulldogs
River Bandits
-vs-
08/28/2016 - 2:30 PM
DOUG TEW (INGRAM) CHAMPIONSHIP
10U
Covington Crushers
SBA 229
-vs-
08/27/2016 - 9:00 AM
EASTGATE (FIELD 5)
Hitmen 10U
Covington Crushers
-vs-
08/27/2016 - 10:50 AM
EASTGATE (FIELD 5)
SBA 229
Enterprise Express 10U
-vs-
08/27/2016 - 12:40 PM
EASTGATE (FIELD 5)
Pirates Baseball
Hitmen 10U
-vs-
08/27/2016 - 2:30 PM
EASTGATE (FIELD 5)
Pirates Baseball
Enterprise Express 10U
-vs-
08/27/2016 - 4:20 PM
EASTGATE (FIELD 5)
SBA 229
Covington Crushers
-vs-
08/28/2016 - 9:00 AM
EASTGATE (FIELD 5) GAME 1
Enterprise Express 10U
Pirates Baseball
-vs-
08/28/2016 - 10:50 AM
EASTGATE (FIELD 5) GAME 2
Hitmen 10U
SBA 229
-vs-
08/28/2016 - 12:40 PM
EASTGATE (FIELD 5) GAME 3
Pirates Baseball
Hitmen 10U
-vs-
08/28/2016 - 2:30 PM
EASTGATE (FIELD 5) CHAMPIONSHIP
11U
Wiregrass Cardinals
LA Express
-vs-
08/27/2016 - 8:00 AM
EASTGATE (FIELD 1)
Enterprise Wildcats 11U
Panhandle Patriots
-vs-
08/27/2016 - 8:00 AM
EASTGATE (FIELD 2)
Southern Brawlers
LA Express
-vs-
08/27/2016 - 9:40 AM
EASTGATE (FIELD 1)
Enterprise Wildcats 11U
Slammers 11U
-vs-
08/27/2016 - 9:40 AM
EASTGATE (FIELD 2)
Wiregrass Cardinals
Panhandle Patriots
-vs-
08/27/2016 - 11:20 AM
EASTGATE (FIELD 1)
Southern Brawlers
Slammers 11U
-vs-
08/27/2016 - 1:00 PM
EASTGATE (FIELD 1)
Venom Baseball
Panhandle Panthers
-vs-
08/27/2016 - 2:40 PM
EASTGATE (FIELD 1)
Amber Jax
Venom Baseball
-vs-
08/27/2016 - 4:20 PM
EASTGATE (FIELD 1)
Amber Jax
Panhandle Panthers
-vs-
08/27/2016 - 6:00 PM
EASTGATE (FIELD 1)
Panhandle Panthers
Slammers 11U
-vs-
08/28/2016 - 9:50 AM
EASTGATE (FIELD 1) GOLD - GAME 1
Wiregrass Cardinals
Slammers 11U
-vs-
08/28/2016 - 1:30 PM
EASTGATE (FIELD 1) GOLD - GAME 2
Southern Brawlers
Enterprise Wildcats 11U
-vs-
08/28/2016 - 3:20 PM
EASTGATE (FIELD 1) GOLD - GAME 3
Wiregrass Cardinals
Enterprise Wildcats 11U
-vs-
08/28/2016 - 5:10 PM
EASTGATE (FIELD 1) GOLD - CHAMPIONSHIP
Amber Jax
Panhandle Patriots
-vs-
08/28/2016 - 8:00 AM
EASTGATE (FIELD 1) SILVER - GAME 1
Venom Baseball
LA Express
-vs-
08/28/2016 - 8:00 AM
EASTGATE (FIELD 2) SILVER - GAME 2
Panhandle Patriots
Venom Baseball
-vs-
08/28/2016 - 11:40 AM
EASTGATE (FIELD 1) SILVER - CHAMPIONSHIP
12U
Seminole Slammers
Hitmen 12U
-vs-
08/27/2016 - 8:00 AM
DOUG TEW (HANNAHAN FIELD)
Seminole Slammers
Dirtbags
-vs-
08/27/2016 - 9:40 AM
DOUG TEW (HANNAHAN FIELD)
Hitmen 12U
Thunder Baseball
-vs-
08/27/2016 - 11:20 AM
DOUG TEW (HANNAHAN FIELD)
Diamond Dawgs
Wiregrass Cardinals
-vs-
08/27/2016 - 11:20 AM
EASTGATE (FIELD 2)
Diamond Dawgs
Southern Closers
-vs-
08/27/2016 - 1:00 PM
EASTGATE (FIELD 2)
Tri State Raptors
Thunder Baseball
-vs-
08/27/2016 - 2:40 PM
DOUG TEW (HANNAHAN FIELD)
Fairhope Pirates
Wiregrass Cardinals
-vs-
08/27/2016 - 2:40 PM
EASTGATE (FIELD 2)
Enterprise Express
Game On Southern Sluggers
-vs-
08/27/2016 - 4:20 PM
DOUG TEW (HANNAHAN FIELD)
Henry County River Bandits
Southern Closers
-vs-
08/27/2016 - 4:20 PM
EASTGATE (FIELD 2)
Enterprise Express
Tri State Raptors
-vs-
08/27/2016 - 6:00 PM
DOUG TEW (HANNAHAN FIELD)
Fairhope Pirates
Henry County River Bandits
-vs-
08/27/2016 - 6:00 PM
EASTGATE (FIELD 2)
Game On Southern Sluggers
Tri State Raptors
-vs-
08/28/2016 - 9:50 AM
EASTGATE (FIELD 2) GOLD - GAME 1
Diamond Dawgs
Dirtbags
-vs-
08/28/2016 - 11:40 AM
EASTGATE (FIELD 2) GOLD - GAME 2
Hitmen 12U
Game On Southern Sluggers
-vs-
08/28/2016 - 1:30 PM
EASTGATE (FIELD 2) GOLD - GAME 3
Fairhope Pirates
Diamond Dawgs
-vs-
08/28/2016 - 3:20 PM
EASTGATE (FIELD 2) GOLD - GAME 4
Hitmen 12U
Fairhope Pirates
-vs-
08/28/2016 - 5:10 PM
EASTGATE (FIELD 2) GOLD - CHAMPIONSHIP
Wiregrass Cardinals
Thunder Baseball
-vs-
08/28/2016 - 9:00 AM
DOUG TEW (HANNAHAN) SILVER - GAME 1
Henry County River Bandits
Seminole Slammers
-vs-
08/28/2016 - 10:50 AM
DOUG TEW (HANNAHAN) SILVER - GAME 2
Southern Closers
Wiregrass Cardinals
-vs-
08/28/2016 - 12:40 PM
DOUG TEW (HANNAHAN) SILVER - GAME 3
Enterprise Express
Henry County River Bandits
-vs-
08/28/2016 - 2:30 PM
DOUG TEW (HANNAHAN) SILVER - GAME 4
Wiregrass Cardinals
Enterprise Express
-vs-
08/28/2016 - 4:20 PM
DOUG TEW (HANNAHAN) SILVER - CHAMPIONSHIP
13U
Dirtbags
Game On Southern Sluggers
-vs-
08/27/2016 - 1:00 PM
DOUG TEW (HANNAHAN FIELD)
Arsenal Baseball
Raiders
-vs-
08/27/2016 - 9:00 AM
EASTGATE (FIELD 3)
Arsenal Baseball
Chiefs
-vs-
08/27/2016 - 11:00 AM
EASTGATE (FIELD 3)
Raiders
Team Elite South BLACK
-vs-
08/27/2016 - 1:00 PM
EASTGATE (FIELD 3)
Team Elite South BLACK
Chiefs
-vs-
08/28/2016 - 9:00 AM
EASTGATE (FIELD 3) GAME 1
Arsenal Baseball
Raiders
-vs-
08/28/2016 - 11:00 AM
EASTGATE (FIELD 3) GAME 2
Arsenal Baseball

-vs-
08/28/2016 - 3:00 PM
EASTGATE (FIELD 3) CHAMPIONSHIP
14U
North Florida Riptide
Team Elite South GREY 13U
-vs-
08/27/2016 - 10:00 AM
DOTHAN HIGH SCHOOL
North Florida Riptide
Team Elite South GREY
-vs-
08/27/2016 - 12:00 PM
DOTHAN HIGH SCHOOL
Big League Xpress
Team Elite South GREY 13U
-vs-
08/27/2016 - 2:00 PM
DOTHAN HIGH SCHOOL
Team Elite South GREY
Big League Xpress
-vs-
08/27/2016 - 4:00 PM
DOTHAN HIGH SCHOOL
Big League Xpress
North Florida Riptide
-vs-
08/28/2016 - 10:00 AM
DOTHAN HIGH SCHOOL
Team Elite South GREY
Team Elite South GREY 13U
-vs-
08/28/2016 - 12:00 PM
DOTHAN HIGH SCHOOL
Big League Xpress
Team Elite South GREY
-vs-
08/28/2016 - 2:00 PM
DOTHAN HIGH SCHOOL - CHAMPIONSHIP
| | | | | |
| --- | --- | --- | --- | --- |
| River Bandits | 5-0-0 | 0-0-0 | 1 | 2 |
| Jackson County Bulldogs | 3-1-0 | 0-0-0 | 2 | 1 |
| Chaos | 1-3-0 | 0-0-0 | 3 | 6 |
| Avengers 10u | 2-2-0 | 0-0-0 | 4 | 5 |
| Stix | 1-2-0 | 0-0-0 | 5 | 3 |
| The Naturals | 1-2-0 | 0-0-0 | 6 | 4 |
| Northwest Florida Saints | 0-3-0 | 0-0-0 | 7 | 7 |
Games
| | | | | |
| --- | --- | --- | --- | --- |
| 8-27 | Avengers 10u | 6 | Jackson County Bulldogs | 11 |
| 8-27 | River Bandits | 9 | The Naturals | 8 |
| 8-27 | Stix | 6 | Avengers 10u | 7 |
| 8-27 | The Naturals | 16 | Northwest Florida Saints | 7 |
| 8-27 | Jackson County Bulldogs | 4 | Chaos | 2 |
| 8-27 | River Bandits | 13 | Northwest Florida Saints | 8 |
| 8-27 | Stix | 9 | Chaos | 8 |
| 8-28 | The Naturals | 5 | Avengers 10u | 6 |
| 8-28 | Stix | 6 | Chaos | 8 |
| 8-28 | Jackson County Bulldogs | 7 | Avengers 10u | 4 |
| 8-28 | River Bandits | 19 | Northwest Florida Saints | 7 |
| 8-28 | Chaos | 2 | River Bandits | 9 |
| 8-28 | Jackson County Bulldogs | 11 | River Bandits | 14 |
| | | | | |
| --- | --- | --- | --- | --- |
| Hitmen 10U | 4-0-0 | 0-0-0 | 1 | 1 |
| Pirates Baseball | 2-2-0 | 0-0-0 | 2 | 3 |
| SBA 229 | 2-2-0 | 0-0-0 | 3 | 4 |
| Enterprise Express 10U | 1-2-0 | 0-0-0 | 4 | 2 |
| Covington Crushers | 0-3-0 | 0-0-0 | 5 | 5 |
Games
| | | | | |
| --- | --- | --- | --- | --- |
| 8-27 | Covington Crushers | 4 | SBA 229 | 19 |
| 8-27 | Hitmen 10U | 16 | Covington Crushers | 0 |
| 8-27 | SBA 229 | 2 | Enterprise Express 10U | 19 |
| 8-27 | Pirates Baseball | 3 | Hitmen 10U | 13 |
| 8-27 | Pirates Baseball | 7 | Enterprise Express 10U | 6 |
| 8-28 | SBA 229 | 12 | Covington Crushers | 9 |
| 8-28 | Enterprise Express 10U | 8 | Pirates Baseball | 15 |
| 8-28 | Hitmen 10U | 12 | SBA 229 | 2 |
| 8-28 | Pirates Baseball | 3 | Hitmen 10U | 16 |
| | | | | |
| --- | --- | --- | --- | --- |
| Enterprise Wildcats 11U | 3-1-0 | 0-0-0 | 1 | 3 |
| Wiregrass Cardinals | 3-1-0 | 0-0-0 | 2 | 1 |
| Southern Brawlers | 2-1-0 | 0-0-0 | 3 | 2 |
| Slammers 11U | 2-2-0 | 0-0-0 | 4 | 5 |
| Panhandle Panthers | 1-2-0 | 0-0-0 | 5 | 4 |
| Venom Baseball | 3-1-0 | 0-0-0 | 6 | 6 |
| Panhandle Patriots | 1-3-0 | 0-0-0 | 7 | 8 |
| Amber Jax | 1-2-0 | 0-0-0 | 8 | 7 |
| LA Express | 0-3-0 | 0-0-0 | 9 | 9 |
Games
| | | | | |
| --- | --- | --- | --- | --- |
| 8-27 | Wiregrass Cardinals | 15 | LA Express | 3 |
| 8-27 | Enterprise Wildcats 11U | 13 | Panhandle Patriots | 2 |
| 8-27 | Southern Brawlers | 7 | LA Express | 6 |
| 8-27 | Enterprise Wildcats 11U | 8 | Slammers 11U | 11 |
| 8-27 | Wiregrass Cardinals | 5 | Panhandle Patriots | 2 |
| 8-27 | Southern Brawlers | 7 | Slammers 11U | 4 |
| 8-27 | Venom Baseball | 4 | Panhandle Panthers | 11 |
| 8-27 | Amber Jax | 6 | Venom Baseball | 12 |
| 8-27 | Amber Jax | 9 | Panhandle Panthers | 5 |
| 8-28 | Panhandle Panthers | 9 | Slammers 11U | 13 |
| 8-28 | Wiregrass Cardinals | 9 | Slammers 11U | 5 |
| 8-28 | Southern Brawlers | 1 | Enterprise Wildcats 11U | 6 |
| 8-28 | Wiregrass Cardinals | 8 | Enterprise Wildcats 11U | 9 |
| 8-28 | Amber Jax | 8 | Panhandle Patriots | 13 |
| 8-28 | Venom Baseball | 9 | LA Express | 8 |
| 8-28 | Panhandle Patriots | 6 | Venom Baseball | 11 |
| | | | | |
| --- | --- | --- | --- | --- |
| Hitmen 12U | 4-0-0 | 0-0-0 | 1 | 1 |
| Fairhope Pirates | 3-1-0 | 0-0-0 | 2 | 2 |
| Diamond Dawgs | 3-1-0 | 0-0-0 | 3 | 3 |
| Game On Southern Sluggers | 2-1-0 | 0-0-0 | 4 | 4 |
| Tri State Raptors | 1-1-1 | 0-0-0 | 5 | 5 |
| Dirtbags | 1-1-0 | 0-0-0 | 5 | 6 |
| Enterprise Express | 2-1-1 | 0-0-0 | 7 | 8 |
| Wiregrass Cardinals | 2-3-0 | 0-0-0 | 8 | 10 |
| Henry County River Bandits | 1-2-1 | 0-0-0 | 9 | 9 |
| Southern Closers | 0-2-1 | 0-0-0 | 10 | 7 |
| Thunder Baseball | 0-3-0 | 0-0-0 | 11 | 11 |
| Seminole Slammers | 0-3-0 | 0-0-0 | 12 | 12 |
Games
| | | | | |
| --- | --- | --- | --- | --- |
| 8-27 | Seminole Slammers | 0 | Hitmen 12U | 21 |
| 8-27 | Seminole Slammers | 0 | Dirtbags | 15 |
| 8-27 | Hitmen 12U | 13 | Thunder Baseball | 1 |
| 8-27 | Diamond Dawgs | 13 | Wiregrass Cardinals | 4 |
| 8-27 | Diamond Dawgs | 7 | Southern Closers | 4 |
| 8-27 | Tri State Raptors | 14 | Thunder Baseball | 1 |
| 8-27 | Fairhope Pirates | 4 | Wiregrass Cardinals | 3 |
| 8-27 | Enterprise Express | 7 | Game On Southern Sluggers | 8 |
| 8-27 | Henry County River Bandits | 5 | Southern Closers | 5 |
| 8-27 | Enterprise Express | 10 | Tri State Raptors | 10 |
| 8-27 | Fairhope Pirates | 31 | Henry County River Bandits | 3 |
| 8-28 | Game On Southern Sluggers | 12 | Tri State Raptors | 4 |
| 8-28 | Diamond Dawgs | 8 | Dirtbags | 0 |
| 8-28 | Hitmen 12U | 11 | Game On Southern Sluggers | 1 |
| 8-28 | Fairhope Pirates | 12 | Diamond Dawgs | 1 |
| 8-28 | Hitmen 12U | 10 | Fairhope Pirates | 7 |
| 8-28 | Wiregrass Cardinals | 12 | Thunder Baseball | 4 |
| 8-28 | Henry County River Bandits | 20 | Seminole Slammers | 3 |
| 8-28 | Southern Closers | 4 | Wiregrass Cardinals | 9 |
| 8-28 | Enterprise Express | 5 | Henry County River Bandits | 4 |
| 8-28 | Wiregrass Cardinals | 5 | Enterprise Express | 8 |
| | | | | |
| --- | --- | --- | --- | --- |
| | 1-0-0 | 0-0-0 | 1 | 1 |
| Arsenal Baseball | 3-1-0 | 0-0-0 | 2 | 2 |
| Chiefs | 1-1-0 | 0-0-0 | 3 | 5 |
| Raiders | 1-2-0 | 0-0-0 | 4 | 3 |
| Game On Southern Sluggers | 1-0-0 | 0-0-0 | 4 | 4 |
| Team Elite South BLACK | 0-2-0 | 0-0-0 | 5 | 4 |
| Dirtbags | 0-1-0 | 0-0-0 | 5 | 6 |
Games
| | | | | |
| --- | --- | --- | --- | --- |
| 8-27 | Dirtbags | 2 | Game On Southern Sluggers | 12 |
| 8-27 | Arsenal Baseball | 6 | Raiders | 5 |
| 8-27 | Arsenal Baseball | 14 | Chiefs | 1 |
| 8-27 | Raiders | 10 | Team Elite South BLACK | 3 |
| 8-28 | Team Elite South BLACK | 2 | Chiefs | 4 |
| 8-28 | Arsenal Baseball | 13 | Raiders | 3 |
| 8-28 | Arsenal Baseball | 5 | | 13 |
| | | | | |
| --- | --- | --- | --- | --- |
| Big League Xpress | 3-1-0 | 0-0-0 | 1 | 2 |
| Team Elite South GREY | 3-1-0 | 0-0-0 | 2 | 1 |
| North Florida Riptide | 1-2-0 | 0-0-0 | 3 | 3 |
| Team Elite South GREY 13U | 0-3-0 | 0-0-0 | 4 | 4 |
Games
| | | | | |
| --- | --- | --- | --- | --- |
| 8-27 | North Florida Riptide | 10 | Team Elite South GREY 13U | 6 |
| 8-27 | North Florida Riptide | 3 | Team Elite South GREY | 12 |
| 8-27 | Big League Xpress | 6 | Team Elite South GREY 13U | 5 |
| 8-27 | Team Elite South GREY | 7 | Big League Xpress | 5 |
| 8-28 | Big League Xpress | 7 | North Florida Riptide | 2 |
| 8-28 | Team Elite South GREY | 5 | Team Elite South GREY 13U | 1 |
| 8-28 | Big League Xpress | 14 | Team Elite South GREY | 9 |
Event Address: , DOTHAN, AL 36303

Map and Directions
Weather:
Host Hotels

LaQuinta Inns & Suites
3593 Ross Clark Circle
Dothan, Alabama 36303
Crystal Daniels / Sales Manager
phone: (334) 793-9090
email: lq6272agm@laquinta.com
Rate: $79.00 night w/ breakfast