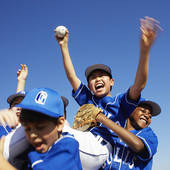 BORDER WAR V
SEMINOLE COUNTY SPORTS COMPLEX / DONALSONVILLE, GA
October 15, 2016 through October 15, 2016
**2016 FALL BASEBALL SCHEDULE** (DONALSONVILLE, GEORGIA)
ENTRY FEE: 7U-8U $199, 9U-13U $295. **SATURDAY ONLY** REGISTER EARLY and SAVE $$$. LIMITED SLOTS AVAILABLE. REGISTER YOUR TEAM TODAY AND JUST PLAY!!!
**IMPORTANT**
HARVEST PARADE AT 11:00AM EST DOWNTOWN
PLEASE ALLOW ENOUGH TRAVEL TIME TO DETOUR AROUND PARADE
GAME TIMES EST
TEAMS LISTED HAVE CONFIRMED PLAYING
BRACKETS POSTED
11U - GOLD SEEDS 1-5 <> SILVER SEEDS 6-9
12U - GOLD SEEDS 1-5 <> SILVER SEEDS 6-9
Fields 1-5 Park at Main Entrance on Hwy 39
Fields 6-9 Park at 808 Gip Avenue
COACHES ONLY (1) TEAM COOLER ALLOWED IN PARK.
NO PERSONAL COOLERS ALLOWED IN PARK.
Tournament Entry Deadline: (WEDNESDAY) October 12, 2016 at 6 pm
BRACKETS POSTED WEDNESDAY EVENING
Pay online or make checks payable to TBUSA.
Saturday games will consist of pool play. Seeding will be based on Saturdays performance leading into Saturday Championship with single elimination play. Team trophies with individual awards for 1st and 2nd place teams in each age division.

7U
8U
Regulators
8
dothan, AL
Game On South
8
Leesburg, GA
South Ga Mariners of Synergy Sports Academy
8
Albany, GA
9U
10U
River Bandits
10
Blountstown, FL
11U South GA Mariners, Inc.
10
Leesburg, GA
Saints 10U
10
PORT ST JOE, FL
Bears
10
Tallahassee, FL
South Georgia Bombers
10
Leesburg, GA
DKSA ELITE 10U
10
Thomasville, GA
11U
Slammers 11U
11
Ozark, AL
Coastal Bandits 11U
11
Crawfordville, FL
Clutch Cyclones
11
Andalusia, AL
LA Express
11
Opp, AL
Panhandle Warriors
11
Chipley, FL
Southern Brawlers
11
DONALSONVILLE, GA
Sandlot
11
Midland City, AL
Panhandle Panthers
11
Marianna, FL
The Rebels
11
Rehobeth, AL
12U
BlackSox
12
Destin, FL
Oneway
12
Cairo, GA
DKSA ELITE 12U
12
Thomasville, GA
Thunder Baseball
12
Eufaula, AL
Tri State Raptors
12
Marianna, FL
Diamond Dawgs
12
Crestview, FL
Wiregrass Cardinals
12
Dothan, AL
Game On Southern Sluggers
12
Albany, GA
TITANS 12U
12
Enterprise, AL
13U
NGS Sluggers
13
Chipley, FL
Dixie Drifters
13
Geneva, AL
Tri County Hustlers
13
Columbia, AL
14U
15U
16U
17U
18U

Print Brackets
8U
Regulators
South Ga Mariners of Synergy Sports Academy
-vs-
10/15/2016 - 10:00 AM
FIELD 9
Game On South
Regulators
-vs-
10/15/2016 - 11:20 AM
FIELD 9
Game On South
South Ga Mariners of Synergy Sports Academy
-vs-
10/15/2016 - 12:40 PM
FIELD 9
South Ga Mariners of Synergy Sports Academy
Regulators
-vs-
10/15/2016 - 2:00 PM
FIELD 9 (GM 1)
Game On South
South Ga Mariners of Synergy Sports Academy
-vs-
10/15/2016 - 3:20 PM
FIELD 9
10U
Bears
11U South GA Mariners, Inc.
-vs-
10/15/2016 - 9:00 AM
FIELD 7
South Georgia Bombers
DKSA ELITE 10U
-vs-
10/15/2016 - 9:00 AM
FIELD 8
River Bandits
11U South GA Mariners, Inc.
-vs-
10/15/2016 - 10:40 AM
FIELD 7
Saints 10U
South Georgia Bombers
-vs-
10/15/2016 - 10:40 AM
FIELD 8
River Bandits
DKSA ELITE 10U
-vs-
10/15/2016 - 12:20 PM
FIELD 7
Bears
Saints 10U
-vs-
10/15/2016 - 12:20 PM
FIELD 8
South Georgia Bombers
Bears
-vs-
10/15/2016 - 2:00 PM
FIELD 7 (GM 1)
11U South GA Mariners, Inc.
Saints 10U
-vs-
10/15/2016 - 2:00 PM
FIELD 8 (GM 2)
DKSA ELITE 10U
South Georgia Bombers
-vs-
10/15/2016 - 3:40 PM
FIELD 7 (GM 3)
River Bandits
11U South GA Mariners, Inc.
-vs-
10/15/2016 - 3:40 PM
FIELD 8 (GM 4)
South Georgia Bombers
11U South GA Mariners, Inc.
-vs-
10/15/2016 - 5:20 PM
FIELD 7 (CHAMPIONSHIP)
11U
Coastal Bandits 11U
Southern Brawlers
-vs-
10/15/2016 - 9:00 AM
FIELD 5
Panhandle Panthers
Panhandle Warriors
-vs-
10/15/2016 - 9:00 AM
FIELD 6
Clutch Cyclones
Slammers 11U
-vs-
10/15/2016 - 10:30 AM
FIELD 5
Sandlot
Panhandle Warriors
-vs-
10/15/2016 - 10:30 AM
FIELD 6
Coastal Bandits 11U
LA Express
-vs-
10/15/2016 - 12:00 PM
FIELD 5
Panhandle Panthers
The Rebels
-vs-
10/15/2016 - 12:00 PM
FIELD 6
Clutch Cyclones
Sandlot
-vs-
10/15/2016 - 1:30 PM
FIELD 4
Southern Brawlers
LA Express
-vs-
10/15/2016 - 1:30 PM
FIELD 5
The Rebels
Slammers 11U
-vs-
10/15/2016 - 1:30 PM
FIELD 6
Clutch Cyclones
Panhandle Warriors
-vs-
10/15/2016 - 3:00 PM
FIELD 5 (GOLD) GM 1
Panhandle Panthers
Slammers 11U
-vs-
10/15/2016 - 3:00 PM
FIELD 6 (GOLD) GM 2
LA Express
Clutch Cyclones
-vs-
10/15/2016 - 4:30 PM
FIEL 5 (GOLD) GM 3
Slammers 11U
Clutch Cyclones
-vs-
10/15/2016 - 6:00 PM
FIELD 5 (GOLD) CHAMPIONSHIP
Sandlot
The Rebels
-vs-
10/15/2016 - 4:30 PM
FIELD 6 (SILVER) GM 1
Southern Brawlers
Coastal Bandits 11U
-vs-
10/15/2016 - 4:30 PM
FIELD 4 (SILVER) GM 2
The Rebels
Southern Brawlers
-vs-
10/15/2016 - 6:00 PM
FIELD 4 (SILVER) CHAMPIONSHIP
12U
TITANS 12U
Tri State Raptors
-vs-
10/15/2016 - 9:00 AM
FIELD 1
DKSA ELITE 12U
Thunder Baseball
-vs-
10/15/2016 - 9:00 AM
FIELD 3
Game On Southern Sluggers
Oneway
-vs-
10/15/2016 - 9:00 AM
FIELD 4
Wiregrass Cardinals
TITANS 12U
-vs-
10/15/2016 - 10:30 AM
FIELD 1
Diamond Dawgs
DKSA ELITE 12U
-vs-
10/15/2016 - 10:30 AM
FIELD 3
BlackSox
Oneway
-vs-
10/15/2016 - 10:30 AM
FIELD 4
Wiregrass Cardinals
Tri State Raptors
-vs-
10/15/2016 - 12:00 PM
FIELD 1
Diamond Dawgs
Thunder Baseball
-vs-
10/15/2016 - 12:00 PM
FIELD 3
BlackSox
Game On Southern Sluggers
-vs-
10/15/2016 - 12:00 PM
FIELD 4
Tri State Raptors
DKSA ELITE 12U
-vs-
10/15/2016 - 1:30 PM
FIELD 1 (GOLD) GM 1
Game On Southern Sluggers
Tri State Raptors
-vs-
10/15/2016 - 3:00 PM
FIELD 1 (GOLD) GM 2
Diamond Dawgs
Wiregrass Cardinals
-vs-
10/15/2016 - 3:00 PM
FIELD 3 (GOLD) GM 3
Game On Southern Sluggers
Diamond Dawgs
-vs-
10/15/2016 - 4:30 PM
FIELD 1 (GOLD) CHAMPIONSHIP
Oneway
TITANS 12U
-vs-
10/15/2016 - 1:30 PM
FIELD 3 (SILVER) GM 1
BlackSox
Thunder Baseball
-vs-
10/15/2016 - 3:00 PM
FIELD 4 (SILVER) GM 2
Oneway
BlackSox
-vs-
10/15/2016 - 4:30 PM
FIELD 3 (SILVER) CHAMPIONSHIP
13U
Dixie Drifters
Tri County Hustlers
-vs-
10/15/2016 - 9:00 AM
FIELD 2
Tri County Hustlers
NGS Sluggers
-vs-
10/15/2016 - 11:00 AM
FIELD 2
Dixie Drifters
NGS Sluggers
-vs-
10/15/2016 - 1:00 PM
FIELD 2
NGS Sluggers
Dixie Drifters
-vs-
10/15/2016 - 3:00 PM
FIELD 2 (GM 1)
Tri County Hustlers
NGS Sluggers
-vs-
10/15/2016 - 5:00 PM
FIELD 2 (CHAMPIONSHIP)
| | | | | |
| --- | --- | --- | --- | --- |
| South Ga Mariners of Synergy Sports Academy | 3-1-0 | 0-0-0 | 1 | 2 |
| Game On South | 2-1-0 | 0-0-0 | 2 | 1 |
| Regulators | 0-3-0 | 0-0-0 | 3 | 3 |
Games
| | | | | |
| --- | --- | --- | --- | --- |
| 0-15 | Regulators | 5 | South Ga Mariners of Synergy Sports Academy | 15 |
| 0-15 | Game On South | 11 | Regulators | 3 |
| 0-15 | Game On South | 10 | South Ga Mariners of Synergy Sports Academy | 7 |
| 0-15 | South Ga Mariners of Synergy Sports Academy | 16 | Regulators | 10 |
| 0-15 | Game On South | 8 | South Ga Mariners of Synergy Sports Academy | 16 |
| | | | | |
| --- | --- | --- | --- | --- |
| 11U South GA Mariners, Inc. | 4-1-0 | 0-0-0 | 1 | 3 |
| South Georgia Bombers | 3-2-0 | 0-0-0 | 2 | 4 |
| DKSA ELITE 10U | 2-1-0 | 0-0-0 | 3 | 1 |
| River Bandits | 1-2-0 | 9-11-0 | 4 | 2 |
| Bears | 1-2-0 | 0-0-0 | 5 | 5 |
| Saints 10U | 0-3-0 | 0-0-0 | 6 | 6 |
Games
| | | | | |
| --- | --- | --- | --- | --- |
| 0-15 | Bears | 5 | 11U South GA Mariners, Inc. | 19 |
| 0-15 | South Georgia Bombers | 1 | DKSA ELITE 10U | 12 |
| 0-15 | River Bandits | 10 | 11U South GA Mariners, Inc. | 6 |
| 0-15 | Saints 10U | 8 | South Georgia Bombers | 18 |
| 0-15 | River Bandits | 2 | DKSA ELITE 10U | 6 |
| 0-15 | Bears | 13 | Saints 10U | 3 |
| 0-15 | South Georgia Bombers | 10 | Bears | 2 |
| 0-15 | 11U South GA Mariners, Inc. | 19 | Saints 10U | 1 |
| 0-15 | DKSA ELITE 10U | 8 | South Georgia Bombers | 14 |
| 0-15 | River Bandits | 11 | 11U South GA Mariners, Inc. | 14 |
| 0-15 | South Georgia Bombers | 8 | 11U South GA Mariners, Inc. | 9 |
| | | | | |
| --- | --- | --- | --- | --- |
| Slammers 11U | 4-0-0 | 0-0-0 | 1 | 3 |
| Clutch Cyclones | 3-2-0 | 0-0-0 | 2 | 4 |
| LA Express | 2-1-0 | 0-0-0 | 3 | 1 |
| Panhandle Panthers | 2-1-0 | 0-0-0 | 4 | 2 |
| Panhandle Warriors | 1-2-0 | 0-0-0 | 5 | 5 |
| Southern Brawlers | 3-1-0 | 0-0-0 | 7 | 6 |
| Sandlot | 0-3-0 | 0-0-0 | 8 | 7 |
| The Rebels | 1-3-0 | 0-0-0 | 8 | 8 |
| Coastal Bandits 11U | 0-3-0 | 0-0-0 | 9 | 9 |
Games
| | | | | |
| --- | --- | --- | --- | --- |
| 0-15 | Coastal Bandits 11U | 3 | Southern Brawlers | 11 |
| 0-15 | Panhandle Panthers | 12 | Panhandle Warriors | 4 |
| 0-15 | Clutch Cyclones | 5 | Slammers 11U | 6 |
| 0-15 | Sandlot | 2 | Panhandle Warriors | 5 |
| 0-15 | Coastal Bandits 11U | 5 | LA Express | 10 |
| 0-15 | Panhandle Panthers | 8 | The Rebels | 6 |
| 0-15 | Clutch Cyclones | 7 | Sandlot | 1 |
| 0-15 | Southern Brawlers | 2 | LA Express | 13 |
| 0-15 | The Rebels | 9 | Slammers 11U | 10 |
| 0-15 | Clutch Cyclones | 7 | Panhandle Warriors | 4 |
| 0-15 | Panhandle Panthers | 0 | Slammers 11U | 9 |
| 0-15 | LA Express | 4 | Clutch Cyclones | 5 |
| 0-15 | Slammers 11U | 16 | Clutch Cyclones | 4 |
| 0-15 | Sandlot | 6 | The Rebels | 14 |
| 0-15 | Southern Brawlers | 6 | Coastal Bandits 11U | 4 |
| 0-15 | The Rebels | 2 | Southern Brawlers | 14 |
| | | | | |
| --- | --- | --- | --- | --- |
| Game On Southern Sluggers | 4-0-0 | 0-0-0 | 1 | 1 |
| Diamond Dawgs | 3-1-0 | 0-0-0 | 2 | 2 |
| Wiregrass Cardinals | 2-1-0 | 0-0-0 | 3 | 3 |
| Tri State Raptors | 2-2-0 | 0-0-0 | 4 | 4 |
| DKSA ELITE 12U | 1-2-0 | 7-4-0 | 5 | 5 |
| BlackSox | 3-1-0 | 0-0-0 | 6 | 6 |
| Oneway | 1-3-0 | 0-0-0 | 7 | 7 |
| TITANS 12U | 0-3-0 | 0-0-0 | 8 | 8 |
| Thunder Baseball | 0-3-0 | 0-0-0 | 9 | 9 |
Games
| | | | | |
| --- | --- | --- | --- | --- |
| 0-15 | TITANS 12U | 3 | Tri State Raptors | 9 |
| 0-15 | DKSA ELITE 12U | 11 | Thunder Baseball | 5 |
| 0-15 | Game On Southern Sluggers | 12 | Oneway | 3 |
| 0-15 | Wiregrass Cardinals | 8 | TITANS 12U | 5 |
| 0-15 | Diamond Dawgs | 9 | DKSA ELITE 12U | 1 |
| 0-15 | BlackSox | 4 | Oneway | 0 |
| 0-15 | Wiregrass Cardinals | 9 | Tri State Raptors | 7 |
| 0-15 | Diamond Dawgs | 16 | Thunder Baseball | 2 |
| 0-15 | BlackSox | 0 | Game On Southern Sluggers | 19 |
| 0-15 | Tri State Raptors | 8 | DKSA ELITE 12U | 3 |
| 0-15 | Game On Southern Sluggers | 18 | Tri State Raptors | 3 |
| 0-15 | Diamond Dawgs | 3 | Wiregrass Cardinals | 1 |
| 0-15 | Game On Southern Sluggers | 2 | Diamond Dawgs | 1 |
| 0-15 | Oneway | 3 | TITANS 12U | 2 |
| 0-15 | BlackSox | 3 | Thunder Baseball | 2 |
| 0-15 | Oneway | 3 | BlackSox | 13 |
| | | | | |
| --- | --- | --- | --- | --- |
| Tri County Hustlers | 3-0-0 | 0-0-0 | 1 | 1 |
| NGS Sluggers | 2-2-0 | 0-0-0 | 2 | 2 |
| Dixie Drifters | 0-3-0 | 0-0-0 | 3 | 3 |
Games
| | | | | |
| --- | --- | --- | --- | --- |
| 0-15 | Dixie Drifters | 5 | Tri County Hustlers | 6 |
| 0-15 | Tri County Hustlers | 12 | NGS Sluggers | 3 |
| 0-15 | Dixie Drifters | 3 | NGS Sluggers | 9 |
| 0-15 | NGS Sluggers | 11 | Dixie Drifters | 0 |
| 0-15 | Tri County Hustlers | 1 | NGS Sluggers | 0 |
Event Address: 808 GIP AVENUE, DONALSONVILLE, GA 39845

Map and Directions
Weather: