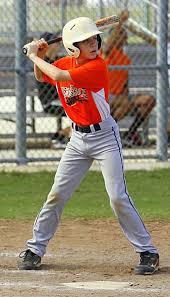 BATTER UP VI - DONALSONVILLE, GA
SEMINOLE COUNTY SPORTS COMPLEX / DONALSONVILLE, GA
May 6, 2017 through May 7, 2017
**2017 BASEBALL SCHEDULE** (DONALSONVILLE, GA)
ENTRY FEE: 7U-8U FREE, 9U-13U $315. REGISTER EARLY and SAVE $$$. LIMITED SLOTS AVAILABLE. REGISTER YOUR TEAM TODAY AND JUST PLAY!!!
**GAME TIMES EST**
11U - GOLD (SEEDS 1-8) <<>> SILVER (SEEDS 9-14)
12U - GOLD (SEEDS 1-5) <<>> (SILVER SEEDS 6-9)

TBUSA "BLING" RINGS
1ST CHAMPION AND 2ND FINALIST

COACHES ONLY (1) TEAM COOLER ALLOWED IN PARK.
NO PERSONAL COOLERS ALLOWED IN PARK.
Tournament Entry Deadline: May 3, 2017 at 6 pm
Pay online or make checks payable to TBUSA.
Saturday games will consist of pool play. Seeding will be based on Saturdays performance leading into Sundays Championship with single elimination play. Team trophies with individual awards for 1st and 2nd place teams in each age division.
7U
8U
Tallahassee Heat Demarini
8
Tallahassee, FL
Regulator
8
dothan, AL
Dothan Super
8
Dothan, AL
Chiefs
8
Blountstown, FL
9U
Team High Voltage
9
Abbeville, AL
2017 9U Maroon Niceville Traveling Eagles
9
Niceville, FL
Blacksox 9U
9
Destin, FL
River Bandits
9
Blountstown, FL
10U
11U
Enterprise Wildcats 11U
11
Enterprise, AL
Panhandle Warriors
11
Chipley, FL
Panhandle Panthers 11U
11
Marianna, FL
Wiregrass Cardinals
11
Dothan, AL
Gulf Coast Heat Demarini
11
Santa Rosa beach, FL
TSA Baseball 11U
11
Big Bend, FL
Panhandle Pirates
11
Shalimar, FL
Dothan Dragons 12U
11
Dothan, AL
Tallahassee Stix
12
Tallahassee, FL
Team Elite South
11
Albany, GA
Slammers 12U
12
Ozark, AL
South GA Mafia
11
Leesburg, GA
Southern Rattlers
11
Marianna, FL
Southern Brawlers
11
DONALSONVILLE, GA
12U
Tallahassee Heat Demarini Nash 12-U
11
TALLAHASSEE, FL
S. E. MUDCATS
12
Abbeville, AL
Dothan Post 12
12
Dothan, AL
Team Elite South
12
Albany, GA
Enterprise Express
12
COFFEE SPGS, AL
Tri State Raptors
12
Marianna, FL
Southern Closers
12
Dothan, AL
BlackSox
12
Destin, FL
2018 13U Niceville Traveling Eagles
12
Niceville, FL
13U
FLORIDA GRIND WEST 13U
13
Fort Walton Beach, FL
Arsenal Baseball
13
Panhandle, FL
NGS Sluggers
13
Chipley, FL
Dothan Post 12
13
dothan, AL
Enterprise Wildcats
13
Enterprise, AL
Wolverines 13u
12
Wicksburg, AL
14U
15U
16U
17U
18U

Print Brackets
8U
Tallahassee Heat Demarini
Regulator
-vs-
05/06/2017 - 10:00 AM
FIELD 6
Tallahassee Heat Demarini
Chiefs
-vs-
05/06/2017 - 11:30 AM
FIELD 6
Dothan Super
Regulator
-vs-
05/06/2017 - 1:00 PM
FIELD 6
Chiefs
Dothan Super
-vs-
05/06/2017 - 2:30 PM
FIELD 6
Regulator
Dothan Super
-vs-
05/07/2017 - 10:00 AM
FIELD 6 (GM1)
Tallahassee Heat Demarini
Chiefs
-vs-
05/07/2017 - 11:30 AM
FIELD 6 (GM2)
Regulator
Tallahassee Heat Demarini
-vs-
05/07/2017 - 1:00 PM
FIELD 6 (CHAMPIONSHIP)
9U
River Bandits
Team High Voltage
-vs-
05/06/2017 - 10:00 AM
FIELD 7
River Bandits
Blacksox 9U
-vs-
05/06/2017 - 11:50 AM
FIELD 7
2017 9U Maroon Niceville Traveling Eagles
Team High Voltage
-vs-
05/06/2017 - 1:40 PM
FIELD 7
2017 9U Maroon Niceville Traveling Eagles
Blacksox 9U
-vs-
05/06/2017 - 3:30 PM
FIELD 7
River Bandits
Team High Voltage
-vs-
05/07/2017 - 10:00 AM
FIELD 7 (GM1)
2017 9U Maroon Niceville Traveling Eagles
Blacksox 9U
-vs-
05/07/2017 - 11:50 AM
FIELD 7 (GM2)
Team High Voltage
2017 9U Maroon Niceville Traveling Eagles
-vs-
05/07/2017 - 1:40 PM
FIELD 7 (CHAMPIONSHIP)
11U
Southern Rattlers
Panhandle Warriors
-vs-
05/06/2017 - 8:00 AM
FIELD 3
Team Elite South
Wiregrass Cardinals
-vs-
05/06/2017 - 8:00 AM
FIELD 4
Southern Rattlers
Slammers 12U
-vs-
05/06/2017 - 9:50 AM
FIELD 3
Wiregrass Cardinals
Southern Brawlers
-vs-
05/06/2017 - 9:50 AM
FIELD 4
Panhandle Warriors
Panhandle Pirates
-vs-
05/06/2017 - 11:40 AM
FIELD 3
Panhandle Panthers 11U
Dothan Dragons 12U
-vs-
05/06/2017 - 11:40 AM
FIELD 1
Team Elite South
TSA Baseball 11U
-vs-
05/06/2017 - 11:40 AM
FIELD 4
Gulf Coast Heat Demarini
Enterprise Wildcats 11U
-vs-
05/06/2017 - 1:30 PM
FIELD 3
TSA Baseball 11U
Panhandle Pirates
-vs-
05/06/2017 - 3:20 PM
FIELD 3
South GA Mafia
Panhandle Panthers 11U
-vs-
05/06/2017 - 3:20 PM
FIELD 1
South GA Mafia
Gulf Coast Heat Demarini
-vs-
05/06/2017 - 5:10 PM
FIELD 1
Panhandle Pirates
Panhandle Warriors
-vs-
05/07/2017 - 8:00 AM
FIELD 5 (SILVER) GM1
Southern Brawlers
Panhandle Panthers 11U
-vs-
05/07/2017 - 9:50 AM
FIELD 5 (SILVER) GM2
Dothan Dragons 12U
Panhandle Warriors
-vs-
05/07/2017 - 11:40 AM
FIELD 5 (SILVER) GM3
South GA Mafia
Panhandle Panthers 11U
-vs-
05/07/2017 - 1:30 PM
FIELD 5 (SILVER) GM4
Dothan Dragons 12U
South GA Mafia
-vs-
05/07/2017 - 3:20 PM
FIELD 5 (SILVER) CHAMPIONSHIP
TSA Baseball 11U
Enterprise Wildcats 11U
-vs-
05/07/2017 - 8:00 AM
FIELD 1 (GOLD) GM1
Southern Rattlers
Slammers 12U
-vs-
05/07/2017 - 9:50 AM
FIELD 1 (GOLD) GM3
Gulf Coast Heat Demarini
Wiregrass Cardinals
-vs-
05/07/2017 - 9:50 AM
FIELD 4 (GOLD) GM4
TSA Baseball 11U
Slammers 12U
-vs-
05/07/2017 - 11:40 AM
FIELD 1 (GOLD) GM5
Gulf Coast Heat Demarini
Team Elite South
-vs-
05/07/2017 - 11:40 AM
FIELD 4 (GOLD) GM6
TSA Baseball 11U
Gulf Coast Heat Demarini
-vs-
05/07/2017 - 3:20 PM
FIELD 1 (GOLD) CHAMPIONSHIP
12U
Tallahassee Stix
Dothan Dragons 12U
-vs-
05/06/2017 - 8:00 AM
FIELD 1
Tallahassee Stix
Enterprise Wildcats 11U
-vs-
05/06/2017 - 9:50 AM
FIELD 1
Slammers 12U
Southern Brawlers
-vs-
05/06/2017 - 1:30 PM
FIELD 1
Team Elite South
Tallahassee Heat Demarini Nash 12-U
-vs-
05/06/2017 - 8:00 AM
FIELD 5
Southern Closers
Tallahassee Heat Demarini Nash 12-U
-vs-
05/06/2017 - 9:50 AM
FIELD 5
BlackSox
Team Elite South
-vs-
05/06/2017 - 11:40 AM
FIELD 5
Tri State Raptors
Southern Closers
-vs-
05/06/2017 - 1:30 PM
FIELD 4
Enterprise Express
2018 13U Niceville Traveling Eagles
-vs-
05/06/2017 - 1:30 PM
FIELD 5
Dothan Post 12
BlackSox
-vs-
05/06/2017 - 3:20 PM
FIELD 4
S. E. MUDCATS
2018 13U Niceville Traveling Eagles
-vs-
05/06/2017 - 3:20 PM
FIELD 5
Enterprise Express
Dothan Post 12
-vs-
05/06/2017 - 5:10 PM
FIELD 4
S. E. MUDCATS
Tri State Raptors
-vs-
05/06/2017 - 5:10 PM
FIELD 5
Tallahassee Stix
Team Elite South
-vs-
05/07/2017 - 8:00 AM
FIELD 4 (GOLD) GM2
Tri State Raptors
Tallahassee Heat Demarini Nash 12-U
-vs-
05/07/2017 - 1:30 PM
FIELD 1 (SILVER) GM1
Team Elite South
Dothan Post 12
-vs-
05/07/2017 - 1:30 PM
FIELD 4 (SILVER) GM2
Team Elite South
Tallahassee Heat Demarini Nash 12-U
-vs-
05/07/2017 - 3:20 PM
FIELD 4 (SILVER) CHAMPIONSHIP
Enterprise Express
S. E. MUDCATS
-vs-
05/07/2017 - 9:00 AM
FIELD 3 (GOLD) GM1
2018 13U Niceville Traveling Eagles
Southern Closers
-vs-
05/07/2017 - 10:50 AM
FIELD 3 (GOLD) GM2
BlackSox
Enterprise Express
-vs-
05/07/2017 - 12:40 PM
FIELD 3 (GOLD) GM3
Southern Closers
BlackSox
-vs-
05/07/2017 - 2:30 PM
FIELD 3 (GOLD) CHAMPIONSHIP
13U
Dothan Post 12
FLORIDA GRIND WEST 13U
-vs-
05/06/2017 - 8:00 AM
FIELD 2
FLORIDA GRIND WEST 13U
NGS Sluggers
-vs-
05/06/2017 - 9:50 AM
FIELD 2
Dothan Post 12
Wolverines 13u
-vs-
05/06/2017 - 11:40 AM
FIELD 2
NGS Sluggers
Arsenal Baseball
-vs-
05/06/2017 - 1:30 PM
FIELD 2
Enterprise Wildcats
Wolverines 13u
-vs-
05/06/2017 - 3:20 PM
FIELD 2
Enterprise Wildcats
Arsenal Baseball
-vs-
05/06/2017 - 5:10 PM
FIELD 2
Enterprise Wildcats
NGS Sluggers
-vs-
05/07/2017 - 8:00 AM
FIELD 2 (GM1)
Arsenal Baseball
Dothan Post 12
-vs-
05/07/2017 - 10:00 AM
FIELD 2 (GM2)
FLORIDA GRIND WEST 13U
NGS Sluggers
-vs-
05/07/2017 - 12:00 PM
FIELD 2 (GM3)
Arsenal Baseball
Wolverines 13u
-vs-
05/07/2017 - 2:00 PM
FIELD 2 (GM4)
FLORIDA GRIND WEST 13U
Wolverines 13u
-vs-
05/07/2017 - 4:00 PM
FIELD 2 (CHAMPIONSHIP)
| | | | | |
| --- | --- | --- | --- | --- |
| Tallahassee Heat Demarini | 4-0-0 | 0-0-0 | 1 | 1 |
| Regulator | 2-2-0 | 0-0-0 | 2 | 2 |
| Dothan Super | 1-2-0 | 0-3-0 | 3 | 3 |
| Chiefs | 0-3-0 | 0-0-0 | 4 | 4 |
Games
| | | | | |
| --- | --- | --- | --- | --- |
| 5-06 | Tallahassee Heat Demarini | 21 | Regulator | 1 |
| 5-06 | Tallahassee Heat Demarini | 21 | Chiefs | 3 |
| 5-06 | Dothan Super | 1 | Regulator | 16 |
| 5-06 | Chiefs | 10 | Dothan Super | 13 |
| 5-07 | Regulator | 14 | Dothan Super | 2 |
| 5-07 | Tallahassee Heat Demarini | 19 | Chiefs | 4 |
| 5-07 | Regulator | 5 | Tallahassee Heat Demarini | 14 |
| | | | | |
| --- | --- | --- | --- | --- |
| 2017 9U Maroon Niceville Traveling Eagles | 4-0-0 | 0-0-0 | 1 | 1 |
| Team High Voltage | 1-3-0 | 0-0-0 | 2 | 3 |
| River Bandits | 2-1-0 | 0-0-0 | 3 | 2 |
| Blacksox 9U | 0-3-0 | 0-0-0 | 4 | 4 |
Games
| | | | | |
| --- | --- | --- | --- | --- |
| 5-06 | River Bandits | 10 | Team High Voltage | 9 |
| 5-06 | River Bandits | 13 | Blacksox 9U | 10 |
| 5-06 | 2017 9U Maroon Niceville Traveling Eagles | 16 | Team High Voltage | 1 |
| 5-06 | 2017 9U Maroon Niceville Traveling Eagles | 14 | Blacksox 9U | 8 |
| 5-07 | River Bandits | 4 | Team High Voltage | 6 |
| 5-07 | 2017 9U Maroon Niceville Traveling Eagles | 18 | Blacksox 9U | 4 |
| 5-07 | Team High Voltage | 12 | 2017 9U Maroon Niceville Traveling Eagles | 19 |
| | | | | |
| --- | --- | --- | --- | --- |
| TSA Baseball 11U | 4-1-0 | 0-0-0 | 1 | 4 |
| Gulf Coast Heat Demarini | 4-1-0 | 0-0-0 | 2 | 2 |
| Slammers 12U | 1-2-0 | 4-4-1 | 3 | 8 |
| Team Elite South | 1-2-0 | 0-0-0 | 4 | 6 |
| Southern Rattlers | 2-1-0 | 0-0-0 | 5 | 1 |
| Wiregrass Cardinals | 1-2-0 | 0-0-0 | 7 | 7 |
| Enterprise Wildcats 11U | 0-2-0 | 0-0-0 | 8 | 5 |
| South GA Mafia | 3-1-0 | 0-0-0 | 9 | 10 |
| Dothan Dragons 12U | 2-1-0 | 0-0-0 | 10 | 9 |
| Panhandle Warriors | 1-3-0 | 0-0-0 | 11 | 13 |
| Panhandle Panthers 11U | 1-3-0 | 0-0-0 | 12 | 14 |
| Southern Brawlers | 1-1-0 | 0-0-0 | 13 | 11 |
| Panhandle Pirates | 1-2-0 | 0-0-0 | 14 | 12 |
Games
| | | | | |
| --- | --- | --- | --- | --- |
| 5-06 | Southern Rattlers | 11 | Panhandle Warriors | 1 |
| 5-06 | Team Elite South | 5 | Wiregrass Cardinals | 11 |
| 5-06 | Southern Rattlers | 15 | Slammers 12U | 5 |
| 5-06 | Wiregrass Cardinals | 9 | Southern Brawlers | 11 |
| 5-06 | Panhandle Warriors | 7 | Panhandle Pirates | 9 |
| 5-06 | Panhandle Panthers 11U | 2 | Dothan Dragons 12U | 14 |
| 5-06 | Team Elite South | 9 | TSA Baseball 11U | 1 |
| 5-06 | Gulf Coast Heat Demarini | 7 | Enterprise Wildcats 11U | 3 |
| 5-06 | TSA Baseball 11U | 15 | Panhandle Pirates | 0 |
| 5-06 | South GA Mafia | 10 | Panhandle Panthers 11U | 7 |
| 5-06 | South GA Mafia | 5 | Gulf Coast Heat Demarini | 14 |
| 5-07 | Panhandle Pirates | 11 | Panhandle Warriors | 12 |
| 5-07 | Southern Brawlers | 6 | Panhandle Panthers 11U | 8 |
| 5-07 | Dothan Dragons 12U | 12 | Panhandle Warriors | 4 |
| 5-07 | South GA Mafia | 13 | Panhandle Panthers 11U | 5 |
| 5-07 | Dothan Dragons 12U | 0 | South GA Mafia | 9 |
| 5-07 | TSA Baseball 11U | 8 | Enterprise Wildcats 11U | 2 |
| 5-07 | Southern Rattlers | 6 | Slammers 12U | 8 |
| 5-07 | Gulf Coast Heat Demarini | 8 | Wiregrass Cardinals | 7 |
| 5-07 | TSA Baseball 11U | 7 | Slammers 12U | 6 |
| 5-07 | Gulf Coast Heat Demarini | 15 | Team Elite South | 5 |
| 5-07 | TSA Baseball 11U | 9 | Gulf Coast Heat Demarini | 5 |
| | | | | |
| --- | --- | --- | --- | --- |
| Southern Closers | 4-0-0 | 0-0-0 | 1 | 3 |
| BlackSox | 3-1-0 | 0-0-0 | 2 | 1 |
| 2018 13U Niceville Traveling Eagles | 2-1-0 | 0-0-0 | 3 | 2 |
| Slammers 12U | 1-0-0 | 4-4-1 | 3 | 8 |
| Enterprise Express | 2-2-0 | 0-0-0 | 4 | 4 |
| Team Elite South | 1-0-0 | 0-0-0 | 4 | 6 |
| S. E. MUDCATS | 1-2-0 | 0-0-0 | 5 | 5 |
| Tallahassee Stix | 1-2-0 | 2-2-0 | 6 | 3 |
| Tallahassee Heat Demarini Nash 12-U | 2-2-0 | 0-0-0 | 6 | 7 |
| Team Elite South | 2-2-0 | 2-5-0 | 7 | 6 |
| Enterprise Wildcats 11U | 1-0-0 | 0-0-0 | 8 | 5 |
| Tri State Raptors | 0-3-0 | 0-0-0 | 8 | 8 |
| Dothan Post 12 | 0-3-0 | 0-0-0 | 9 | 9 |
| Dothan Dragons 12U | 0-1-0 | 0-0-0 | 10 | 9 |
| Southern Brawlers | 0-1-0 | 0-0-0 | 13 | 11 |
Games
| | | | | |
| --- | --- | --- | --- | --- |
| 5-06 | Tallahassee Stix | 15 | Dothan Dragons 12U | 0 |
| 5-06 | Tallahassee Stix | 4 | Enterprise Wildcats 11U | 7 |
| 5-06 | Slammers 12U | 13 | Southern Brawlers | 1 |
| 5-06 | Team Elite South | 7 | Tallahassee Heat Demarini Nash 12-U | 6 |
| 5-06 | Southern Closers | 8 | Tallahassee Heat Demarini Nash 12-U | 7 |
| 5-06 | BlackSox | 16 | Team Elite South | 2 |
| 5-06 | Tri State Raptors | 9 | Southern Closers | 13 |
| 5-06 | Enterprise Express | 9 | 2018 13U Niceville Traveling Eagles | 13 |
| 5-06 | Dothan Post 12 | 8 | BlackSox | 15 |
| 5-06 | S. E. MUDCATS | 5 | 2018 13U Niceville Traveling Eagles | 12 |
| 5-06 | Enterprise Express | 19 | Dothan Post 12 | 0 |
| 5-06 | S. E. MUDCATS | 13 | Tri State Raptors | 6 |
| 5-07 | Tallahassee Stix | 4 | Team Elite South | 5 |
| 5-07 | Tri State Raptors | 1 | Tallahassee Heat Demarini Nash 12-U | 8 |
| 5-07 | Team Elite South | 11 | Dothan Post 12 | 10 |
| 5-07 | Team Elite South | 7 | Tallahassee Heat Demarini Nash 12-U | 17 |
| 5-07 | Enterprise Express | 14 | S. E. MUDCATS | 0 |
| 5-07 | 2018 13U Niceville Traveling Eagles | 4 | Southern Closers | 6 |
| 5-07 | BlackSox | 12 | Enterprise Express | 2 |
| 5-07 | Southern Closers | 6 | BlackSox | 4 |
| | | | | |
| --- | --- | --- | --- | --- |
| FLORIDA GRIND WEST 13U | 4-0-0 | 0-0-0 | 1 | 1 |
| Wolverines 13u | 3-1-0 | 0-0-0 | 2 | 2 |
| Arsenal Baseball | 3-1-0 | 0-0-0 | 3 | 3 |
| NGS Sluggers | 1-3-0 | 0-0-0 | 4 | 5 |
| Enterprise Wildcats | 0-3-0 | 0-0-0 | 5 | 4 |
| Dothan Post 12 | 0-3-0 | 0-0-0 | 6 | 6 |
Games
| | | | | |
| --- | --- | --- | --- | --- |
| 5-06 | Dothan Post 12 | 0 | FLORIDA GRIND WEST 13U | 12 |
| 5-06 | FLORIDA GRIND WEST 13U | 5 | NGS Sluggers | 1 |
| 5-06 | Dothan Post 12 | 0 | Wolverines 13u | 15 |
| 5-06 | NGS Sluggers | 6 | Arsenal Baseball | 13 |
| 5-06 | Enterprise Wildcats | 3 | Wolverines 13u | 4 |
| 5-06 | Enterprise Wildcats | 0 | Arsenal Baseball | 13 |
| 5-07 | Enterprise Wildcats | 6 | NGS Sluggers | 10 |
| 5-07 | Arsenal Baseball | 27 | Dothan Post 12 | 0 |
| 5-07 | FLORIDA GRIND WEST 13U | 7 | NGS Sluggers | 6 |
| 5-07 | Arsenal Baseball | 2 | Wolverines 13u | 6 |
| 5-07 | FLORIDA GRIND WEST 13U | 7 | Wolverines 13u | 6 |
Event Address: 808 GIP AVENUE, DONALSONVILLE, GA 39845

Map and Directions
Weather: