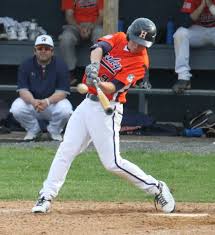 BASEBALL SHOOTOUT V - ENTERPRISE, AL
ENTERPRISE RECREATION PARK / ENTERPRISE, AL
June 3, 2017 through June 4, 2017
**2017 BASEBALL SCHEDULE** (ENTERPRISE, AL)
ENTRY FEE: 7U-8U FREE, 9U-13U $315. REGISTER EARLY and SAVE $$$. LIMITED SLOTS AVAILABLE. REGISTER YOUR TEAM TODAY AND JUST PLAY!!!
**12U LOOK AT SUNDAY SCHEDULE GROUP A AND GROUP B BRACKET*

**Please note the park location where each age division is playing**
8U/10U - (Fields 3-6) Rec. Center - 421 E. Lee Street, Enterprise, AL 36330
11U/12U - (Fields 1-4) Henderson Park - 1901 Neil Metcalf Rd., Enterprise, AL 36330
10U - Seeds 1-4 (Group A) <<>> Seeds 5-7 (Group B)
11U - Seeds 1-5 (Group A) <<>> Seeds 6-10 (Group B)
COACHES ONLY (1) TEAM COOLER ALLOWED IN PARK.
NO PERSONAL COOLERS ALLOWED IN PARK.
Tournament Entry Deadline: May 31, 2017 at 6 pm
Pay online or make checks payable to TBUSA.
Saturday games will consist of pool play. Seeding will be based on Saturdays performance leading into Sundays Championship with single elimination play. Team trophies with individual awards for 1st and 2nd place teams in each age division.
7U
8U
Dothan National
8
Dothan, AL
Enterprise National Rookie 8U
8
Enterprise, AL
Enterprise 8U NL Allstars
8
Enterprise, AL
Crenshaw Patriots
8
LUVERNE, AL
Clutch Cyclones
8
Andalusia, AL
PCB - Patriots
8
Panama City, FL
9U
10U
Team Elite South 10u Land
10
Albany, GA
Opp
10
New Brockton, AL
Avengers 10U
10
Enterprise, AL
Enterprise Express 10U
10
New Brockton, AL
Wiregrass Sports Academy 10U
10
Dothan, AL
Spartan Baseball
10
Troy, AL
South Walton Hawks 10u
10
South Walton, FL
Hooks 9U
10
Panama City, FL
11U
Tallahassee Stix
12
Tallahassee, FL
Clutch Cyclones
11
Andalusia, AL
Wiregrass Sports Academy 11U
11
Dothan, AL
South Walton Hawks 11U
11
Santa Rosa Beach, FL
Slammers 12U
12
Ozark, AL
Bama Blue Jays
11
Enterprise, AL
Beehive Stars 11u
11
Auburn, AL
Enterprise Wildcats 11U
11
Enterprise, AL
Montgomery DirtbagS
11
Deatsville, AL
Venom Baseball
11
New Brockton, AL
12U
Rebels
12
Dothan, AL
Tallahassee Heat
12
Panhandle, FL
Dothan Post 12
12
Dothan, AL
Hitmen 12U
12
Enterprise, AL
HEADLAND
12
Abbeville, AL
Enterprise Express
12
COFFEE SPGS, AL
Lynn Haven Dolphins
12
Lynn Haven, FL
Wicksburg
12
Newton, AL
13U
14U
15U
16U
17U
18U

Print Brackets
8U
Enterprise 8U NL Allstars
Clutch Cyclones
-vs-
06/03/2017 - 8:00 AM
FIELD 6
Enterprise 8U NL Allstars
Crenshaw Patriots
-vs-
06/03/2017 - 9:20 AM
FIELD 6
Clutch Cyclones
Dothan National
-vs-
06/03/2017 - 10:40 AM
FIELD 6
Crenshaw Patriots
Enterprise National Rookie 8U
-vs-
06/03/2017 - 12:00 PM
FIELD 6
PCB - Patriots
Dothan National
-vs-
06/03/2017 - 1:20 PM
FIELD 6
PCB - Patriots
Enterprise National Rookie 8U
-vs-
06/03/2017 - 2:40 PM
FIELD 6
Clutch Cyclones
Crenshaw Patriots
-vs-
06/04/2017 - 8:00 AM
FIELD 6 (GM1)
PCB - Patriots
Enterprise 8U NL Allstars
-vs-
06/04/2017 - 9:20 AM
FIELD 6 (GM2)
Dothan National
Crenshaw Patriots
-vs-
06/04/2017 - 10:40 AM
FIELD 6 (GM3)
Enterprise National Rookie 8U
PCB - Patriots
-vs-
06/04/2017 - 12:00 PM
FIELD 6 (GM4)
Dothan National
PCB - Patriots
-vs-
06/04/2017 - 1:20 PM
FIELD 6 (CHAMPIONSHIP)
10U
Spartan Baseball
Avengers 10U
-vs-
06/03/2017 - 8:30 AM
FIELD 5
Opp
Wiregrass Sports Academy 10U
-vs-
06/03/2017 - 8:30 AM
FIELD 4
Spartan Baseball
Team Elite South 10u Land
-vs-
06/03/2017 - 10:20 AM
FIELD 5
South Walton Hawks 10u
Opp
-vs-
06/03/2017 - 10:20 AM
FIELD 4
Enterprise Express 10U
South Walton Hawks 10u
-vs-
06/03/2017 - 12:10 PM
FIELD 5
Avengers 10U
Wiregrass Sports Academy 10U
-vs-
06/03/2017 - 12:10 PM
FIELD 4
Enterprise Express 10U
Team Elite South 10u Land
-vs-
06/03/2017 - 2:00 PM
FIELD 5
Opp
South Walton Hawks 10u
-vs-
06/04/2017 - 8:30 AM
FIELD 5 (GROUP A) GM1
Team Elite South 10u Land
Spartan Baseball
-vs-
06/04/2017 - 10:20 AM
FIELD 5 (GROUP A) GM2
South Walton Hawks 10u
Team Elite South 10u Land
-vs-
06/04/2017 - 12:10 PM
FIELD 5 (GROUP A) CHAMPIONSHIP
Wiregrass Sports Academy 10U
Enterprise Express 10U
-vs-
06/04/2017 - 8:30 AM
FIELD 4 (GROUP B) GM1
Avengers 10U
Enterprise Express 10U
-vs-
06/04/2017 - 10:20 AM
FIELD 4 (GROUP B) CHAMPIONSHIP
11U
Wiregrass Sports Academy 11U
Venom Baseball
-vs-
06/03/2017 - 8:00 AM
FIELD 1
Clutch Cyclones
Bama Blue Jays
-vs-
06/03/2017 - 8:00 AM
FIELD 2
Enterprise Wildcats 11U
South Walton Hawks 11U
-vs-
06/03/2017 - 8:00 AM
FIELD 4
Beehive Stars 11u
Venom Baseball
-vs-
06/03/2017 - 9:50 AM
FIELD 1
Clutch Cyclones
Tallahassee Stix
-vs-
06/03/2017 - 9:50 AM
FIELD 2
Enterprise Wildcats 11U
Montgomery DirtbagS
-vs-
06/03/2017 - 9:50 AM
FIELD 4
Bama Blue Jays
Wiregrass Sports Academy 11U
-vs-
06/03/2017 - 11:40 AM
FIELD 1
South Walton Hawks 11U
Slammers 12U
-vs-
06/03/2017 - 11:40 AM
FIELD 4
Beehive Stars 11u
Tallahassee Stix
-vs-
06/03/2017 - 1:30 PM
FIELD 1
Montgomery DirtbagS
Slammers 12U
-vs-
06/03/2017 - 1:30 PM
FIELD 4
Enterprise Wildcats 11U
South Walton Hawks 11U
-vs-
06/04/2017 - 8:00 AM
FIELD 4 (GROUP A) GM1
Bama Blue Jays
South Walton Hawks 11U
-vs-
06/04/2017 - 11:40 AM
FIELD 4 (GROUP A) GM3
Venom Baseball
South Walton Hawks 11U
-vs-
06/04/2017 - 1:30 PM
FIELD 4 (GROUP A) CHAMPIONSHIP
Beehive Stars 11u
Montgomery DirtbagS
-vs-
06/04/2017 - 9:50 AM
FIELD 3 (GROUP B) GM2
Clutch Cyclones
Tallahassee Stix
-vs-
06/04/2017 - 11:40 AM
FIELD 3 (GROUP B) GM3
Beehive Stars 11u
Clutch Cyclones
-vs-
06/04/2017 - 1:30 PM
FIELD 3 (GROUP B) CHAMPIONSHIP
12U
Enterprise Express
Wicksburg
-vs-
06/03/2017 - 8:00 AM
FIELD 3
Lynn Haven Dolphins
Wicksburg
-vs-
06/03/2017 - 9:50 AM
FIELD 3
HEADLAND
Dothan Post 12
-vs-
06/03/2017 - 11:40 AM
FIELD 2
Hitmen 12U
Enterprise Express
-vs-
06/03/2017 - 11:40 AM
FIELD 3
Tallahassee Heat
Dothan Post 12
-vs-
06/03/2017 - 1:30 PM
FIELD 2
Lynn Haven Dolphins
Rebels
-vs-
06/03/2017 - 1:30 PM
FIELD 3
HEADLAND
Rebels
-vs-
06/03/2017 - 3:20 PM
FIELD 3
Tallahassee Heat
Hitmen 12U
-vs-
06/03/2017 - 3:20 PM
FIELD 2
Slammers 12U
Venom Baseball
-vs-
06/04/2017 - 9:50 AM
FIELD 4 (GROUP A) GM2
Tallahassee Stix
Wiregrass Sports Academy 11U
-vs-
06/04/2017 - 8:00 AM
FIELD 3 (GROUP B) GM1
Wicksburg
Hitmen 12U
-vs-
06/04/2017 - 8:00 AM
FIELD 1 (GROUP A) GM1
Rebels
Dothan Post 12
-vs-
06/04/2017 - 8:00 AM
FIELD 2 (GROUP B) GM1
Tallahassee Heat
Enterprise Express
-vs-
06/04/2017 - 9:50 AM
FIELD 1 (GROUP A) GM2
HEADLAND
Lynn Haven Dolphins
-vs-
06/04/2017 - 9:50 AM
FIELD 2 (GROUP B) GM2
Tallahassee Heat
Hitmen 12U
-vs-
06/04/2017 - 11:40 AM
FIELD 1 (GROUP A) CHAMPIONSHIP
Dothan Post 12
HEADLAND
-vs-
06/04/2017 - 11:40 AM
FIELD 2 (GROUP B) CHAMPIONSHIP
| | | | | |
| --- | --- | --- | --- | --- |
| Dothan National | 4-0-0 | 0-0-0 | 1 | 1 |
| PCB - Patriots | 3-2-0 | 0-0-0 | 2 | 3 |
| Enterprise National Rookie 8U | 1-2-0 | 0-0-0 | 3 | 2 |
| Crenshaw Patriots | 2-2-0 | 0-0-0 | 4 | 5 |
| Clutch Cyclones | 1-2-0 | 1-11-0 | 5 | 4 |
| Enterprise 8U NL Allstars | 0-3-0 | 0-0-0 | 6 | 6 |
Games
| | | | | |
| --- | --- | --- | --- | --- |
| 6-03 | Enterprise 8U NL Allstars | 9 | Clutch Cyclones | 17 |
| 6-03 | Enterprise 8U NL Allstars | 15 | Crenshaw Patriots | 17 |
| 6-03 | Clutch Cyclones | 2 | Dothan National | 17 |
| 6-03 | Crenshaw Patriots | 0 | Enterprise National Rookie 8U | 14 |
| 6-03 | PCB - Patriots | 6 | Dothan National | 14 |
| 6-03 | PCB - Patriots | 16 | Enterprise National Rookie 8U | 9 |
| 6-04 | Clutch Cyclones | 7 | Crenshaw Patriots | 15 |
| 6-04 | PCB - Patriots | 11 | Enterprise 8U NL Allstars | 1 |
| 6-04 | Dothan National | 16 | Crenshaw Patriots | 3 |
| 6-04 | Enterprise National Rookie 8U | 6 | PCB - Patriots | 16 |
| 6-04 | Dothan National | 27 | PCB - Patriots | 17 |
| | | | | |
| --- | --- | --- | --- | --- |
| Team Elite South 10u Land | 4-0-0 | 0-0-0 | 1 | 1 |
| South Walton Hawks 10u | 2-1-1 | 11-2-0 | 2 | 3 |
| Opp | 1-1-1 | 0-0-0 | 3 | 2 |
| Spartan Baseball | 1-2-0 | 0-0-0 | 4 | 4 |
| Enterprise Express 10U | 2-2-0 | 0-0-0 | 5 | 7 |
| Avengers 10U | 0-2-1 | 0-0-0 | 6 | 5 |
| Wiregrass Sports Academy 10U | 0-2-1 | 2-14-0 | 7 | 6 |
Games
| | | | | |
| --- | --- | --- | --- | --- |
| 6-03 | Spartan Baseball | 12 | Avengers 10U | 1 |
| 6-03 | Opp | 17 | Wiregrass Sports Academy 10U | 0 |
| 6-03 | Spartan Baseball | 0 | Team Elite South 10u Land | 15 |
| 6-03 | South Walton Hawks 10u | 4 | Opp | 4 |
| 6-03 | Enterprise Express 10U | 3 | South Walton Hawks 10u | 9 |
| 6-03 | Avengers 10U | 7 | Wiregrass Sports Academy 10U | 7 |
| 6-03 | Enterprise Express 10U | 2 | Team Elite South 10u Land | 22 |
| 6-04 | Opp | 6 | South Walton Hawks 10u | 10 |
| 6-04 | Team Elite South 10u Land | 13 | Spartan Baseball | 0 |
| 6-04 | South Walton Hawks 10u | 3 | Team Elite South 10u Land | 13 |
| 6-04 | Wiregrass Sports Academy 10U | 1 | Enterprise Express 10U | 14 |
| 6-04 | Avengers 10U | 6 | Enterprise Express 10U | 8 |
| | | | | |
| --- | --- | --- | --- | --- |
| South Walton Hawks 11U | 4-1-0 | 0-0-0 | 1 | 5 |
| Venom Baseball | 2-1-0 | 0-0-0 | 2 | 3 |
| Bama Blue Jays | 2-1-0 | 0-0-0 | 3 | 1 |
| Slammers 12U | 2-0-0 | 4-4-1 | 4 | 2 |
| Enterprise Wildcats 11U | 1-2-0 | 0-0-0 | 5 | 4 |
| Beehive Stars 11u | 3-1-0 | 0-0-0 | 6 | 7 |
| Clutch Cyclones | 2-2-0 | 0-0-0 | 7 | 6 |
| Tallahassee Stix | 0-3-0 | 2-2-0 | 8 | 9 |
| Montgomery DirtbagS | 0-3-0 | 0-0-0 | 9 | 8 |
| Wiregrass Sports Academy 11U | 0-2-0 | 3-11-0 | 10 | 10 |
Games
| | | | | |
| --- | --- | --- | --- | --- |
| 6-03 | Wiregrass Sports Academy 11U | 2 | Venom Baseball | 23 |
| 6-03 | Clutch Cyclones | 1 | Bama Blue Jays | 10 |
| 6-03 | Enterprise Wildcats 11U | 0 | South Walton Hawks 11U | 3 |
| 6-03 | Beehive Stars 11u | 6 | Venom Baseball | 8 |
| 6-03 | Clutch Cyclones | 7 | Tallahassee Stix | 4 |
| 6-03 | Enterprise Wildcats 11U | 5 | Montgomery DirtbagS | 2 |
| 6-03 | Bama Blue Jays | 18 | Wiregrass Sports Academy 11U | 4 |
| 6-03 | South Walton Hawks 11U | 3 | Slammers 12U | 10 |
| 6-03 | Beehive Stars 11u | 12 | Tallahassee Stix | 11 |
| 6-03 | Montgomery DirtbagS | 4 | Slammers 12U | 13 |
| 6-04 | Enterprise Wildcats 11U | 4 | South Walton Hawks 11U | 13 |
| 6-04 | Bama Blue Jays | 5 | South Walton Hawks 11U | 14 |
| 6-04 | Venom Baseball | 4 | South Walton Hawks 11U | 13 |
| 6-04 | Beehive Stars 11u | 8 | Montgomery DirtbagS | 0 |
| 6-04 | Clutch Cyclones | 6 | Tallahassee Stix | 5 |
| 6-04 | Beehive Stars 11u | 15 | Clutch Cyclones | 3 |
| | | | | |
| --- | --- | --- | --- | --- |
| Tallahassee Heat | 4-0-0 | 0-0-0 | 1 | 1 |
| Venom Baseball | 1-0-0 | 0-0-0 | 2 | 3 |
| Hitmen 12U | 2-2-0 | 0-0-0 | 2 | 3 |
| Wicksburg | 1-2-0 | 0-0-0 | 3 | 2 |
| Slammers 12U | 0-1-0 | 4-4-1 | 4 | 2 |
| Enterprise Express | 1-2-0 | 0-0-0 | 4 | 4 |
| Dothan Post 12 | 3-1-0 | 0-0-0 | 5 | 7 |
| HEADLAND | 2-2-0 | 0-0-0 | 6 | 5 |
| Rebels | 1-2-0 | 0-0-0 | 7 | 6 |
| Lynn Haven Dolphins | 0-3-0 | 0-0-0 | 8 | 8 |
| Tallahassee Stix | 1-0-0 | 2-2-0 | 8 | 9 |
| Wiregrass Sports Academy 11U | 0-1-0 | 3-11-0 | 10 | 10 |
Games
| | | | | |
| --- | --- | --- | --- | --- |
| 6-03 | Enterprise Express | 6 | Wicksburg | 4 |
| 6-03 | Lynn Haven Dolphins | 0 | Wicksburg | 16 |
| 6-03 | HEADLAND | 8 | Dothan Post 12 | 9 |
| 6-03 | Hitmen 12U | 12 | Enterprise Express | 2 |
| 6-03 | Tallahassee Heat | 14 | Dothan Post 12 | 2 |
| 6-03 | Lynn Haven Dolphins | 2 | Rebels | 15 |
| 6-03 | HEADLAND | 16 | Rebels | 6 |
| 6-03 | Tallahassee Heat | 7 | Hitmen 12U | 6 |
| 6-04 | Slammers 12U | 8 | Venom Baseball | 11 |
| 6-04 | Tallahassee Stix | 8 | Wiregrass Sports Academy 11U | 2 |
| 6-04 | Wicksburg | 1 | Hitmen 12U | 11 |
| 6-04 | Rebels | 6 | Dothan Post 12 | 7 |
| 6-04 | Tallahassee Heat | 10 | Enterprise Express | 7 |
| 6-04 | HEADLAND | 10 | Lynn Haven Dolphins | 5 |
| 6-04 | Tallahassee Heat | 4 | Hitmen 12U | 1 |
| 6-04 | Dothan Post 12 | 11 | HEADLAND | 6 |
Event Address: 1901 NEIL METCALF RD, ENTERPRISE, AL 36330

Map and Directions
Weather: