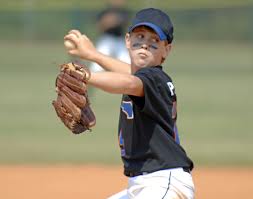 OPENING DAY BLAST X
MERE SPORTS COMPLEX / MARIANNA, FL
February 17, 2018 through February 18, 2018
**2018 SPRING BASEBALL SCHEDULE** (MARIANNA, FLORIDA)
ENTRY FEE: 7U-8U FREE, 9U-13U $325. REGISTER EARLY and SAVE $$$. LIMITED SLOTS AVAILABLE. REGISTER YOUR TEAM TODAY AND JUST PLAY!!!

**IMPORTANT**
MAIN PARKING LOT IS BEING RESURFACED AND CLOSED <> PLEASE PARK BETWEEN THE COMPLEXES WHERE THE TRAIN IS LOCATED

**GAME TIMES ARE CST**
8U - SATURDAY ONLY
10U - GROUP A (SEEDS 1-6) <> GROUP B (SEEDS 7-10)
12U - GROUP A (SEEDS 1-4) <> GROUP B (SEEDS 5-7)
13U - GROUP A (SEEDS 1-5) <> GROUP B (SEEDS 6-10)
13U NO STEEL CLEATS ON FIELD 1 (PORTABLE MOUND)

RV SPACE AVAILABLE AT PARK CALL 850 482-6228

COACHES ONLY (1) TEAM COOLER ALLOWED IN PARK.
NO PERSONAL COOLERS ALLOWED IN PARK.
NO PETS ALLOWED IN PARK.
Tournament Entry Deadline: February 14, 2018 at 6 pm
Pay online or make checks payable to TBUSA.
Saturday games will consist of pool play. Seeding will be based on Saturdays performance leading into Sundays Championship with single elimination play. Team trophies with individual awards for 1st and 2nd place teams in each age division.
7U
8U
Avengers 8U
8
Enterprise, AL
Traveling Eagles 8U 2018
8
Niceville, FL
8
Tallahassee, FL
9U
10U
Tallahassee Heat Demarini
10
Tallahassee, FL
Powermill 10U
10
Tallahassee, FL
Traveling Eagles 10-U
10
Niceville, FL
Tallahassee Renegades
10
Tallahassee, FL
Batmen Elite 10U
10
Valdosta, GA
Tallahassee Heat Demarini
9
Tallahassee, FL
Alabama Avengers 10U
10
Pansey, AL
Chaos
10
Enterprise, AL
Klutch
10
destin, FL
Tallahassee Tomahawks
10
Crawfordville, FL
11U
12U
Southern Brawlers
12
DONALSONVILLE, GA
Panhandle Panthers 12U
12
Marianna, FL
Team Elite 11u
11
Albany, GA
DKSA ELITE 12U
12
Thomasville, GA
Traveling Eagles 12u 2018
12
Niceville, FL
Bama Blue Jays 12U
12
Enterprise, AL
Beach SOX Baseball
12
Shalimar, FL
Avengers 11U
11
Enterprise, AL
13U
Bay County Spikes
13
PANAMA CITY BEACH, FL
WFBA 13u Hammerheads
13
Cantonment, FL
North Florida Elite Bombers
13
Tallahassee, FL
South GA Primetime
13
Albany, GA
DSE Baseball 13U
13
Panhandle, FL
Beach SOX Baseball
13
Panhandle, FL
North Florida Pride
13
Crawfordville, FL
EBG Dirtbags
13
Enterprise, AL
13U Niceville Traveling Eagles
13
Niceville, FL
State Line Outlaws
13
Thomasville, GA
14U
15U
16U
17U
18U

Print Brackets
8U
Traveling Eagles 8U 2018

-vs-
02/17/2018 - 9:00 AM
FIELD 9
Avengers 8U
Traveling Eagles 8U 2018
-vs-
02/17/2018 - 10:30 AM
FIELD 9
Avengers 8U

-vs-
02/17/2018 - 12:00 PM
FIELD 9
Avengers 8U
Traveling Eagles 8U 2018
-vs-
02/17/2018 - 1:30 PM
FIELD 9

Avengers 8U
-vs-
02/17/2018 - 3:00 PM
FIELD 9 (CHAMPIONSHIP)
10U
Klutch
Tallahassee Heat Demarini
-vs-
02/17/2018 - 9:00 AM
FIELD 4
Klutch
Tallahassee Heat Demarini
-vs-
02/17/2018 - 10:50 AM
FIELD 4
Batmen Elite 10U
Tallahassee Renegades
-vs-
02/17/2018 - 10:50 AM
FIELD 6 (LOWER COMPLEX)
Powermill 10U
Chaos
-vs-
02/17/2018 - 10:50 AM
FIELD 7 (LOWER COMPLEX)
Alabama Avengers 10U
Tallahassee Heat Demarini
-vs-
02/17/2018 - 12:40 PM
FIELD 4
Traveling Eagles 10-U
Batmen Elite 10U
-vs-
02/17/2018 - 12:40 PM
FIELD 6 (LOWER COMPLEX)
Tallahassee Tomahawks
Chaos
-vs-
02/17/2018 - 12:40 PM
FIELD 7 (LOWER COMPLEX)
Alabama Avengers 10U
Tallahassee Renegades
-vs-
02/17/2018 - 2:30 PM
FIELD 4
Traveling Eagles 10-U
Powermill 10U
-vs-
02/17/2018 - 2:30 PM
FIELD 6 (LOWER COMPLEX)
Tallahassee Tomahawks
Tallahassee Heat Demarini
-vs-
02/17/2018 - 2:30 PM
FIELD 7 (LOWER COMPLEX)
Batmen Elite 10U
Powermill 10U
-vs-
02/18/2018 - 9:00 AM
FIELD 4 (GROUP A) GM1
Alabama Avengers 10U
Tallahassee Heat Demarini
-vs-
02/18/2018 - 9:00 AM
FIELD 7 (GROUP A) GM2
Tallahassee Heat Demarini
Batmen Elite 10U
-vs-
02/18/2018 - 10:50 AM
FIELD 4 (GROUP A) GM3
Chaos
Tallahassee Heat Demarini
-vs-
02/18/2018 - 12:40 PM
FIELD 4 (GROUP A) GM4
Chaos
Tallahassee Heat Demarini
-vs-
02/18/2018 - 2:30 PM
FIELD 4 (GROUP A) CHAMPIONSHIP
Tallahassee Tomahawks
Klutch
-vs-
02/18/2018 - 10:50 AM
FIELD 7 (GROUP B) GM1
Traveling Eagles 10-U
Tallahassee Renegades
-vs-
02/18/2018 - 12:40 PM
FIELD 7 (GROUP B) GM2
Tallahassee Tomahawks
Tallahassee Renegades
-vs-
02/18/2018 - 2:30 PM
FIELD 7 (GROUP B) CHAMPIONSHIP
12U
Beach SOX Baseball
Team Elite 11u
-vs-
02/17/2018 - 9:00 AM
FIELD 3
Beach SOX Baseball
Bama Blue Jays 12U
-vs-
02/17/2018 - 10:50 AM
FIELD 3
Traveling Eagles 12u 2018
Avengers 11U
-vs-
02/17/2018 - 10:50 AM
FIELD 5
DKSA ELITE 12U
Team Elite 11u
-vs-
02/17/2018 - 12:40 PM
FIELD 3
Southern Brawlers
Avengers 11U
-vs-
02/17/2018 - 12:40 PM
FIELD 5
Bama Blue Jays 12U
Traveling Eagles 12u 2018
-vs-
02/17/2018 - 2:30 PM
FIELD 3
Southern Brawlers
DKSA ELITE 12U
-vs-
02/17/2018 - 2:30 PM
FIELD 5
DKSA ELITE 12U
Team Elite 11u
-vs-
02/18/2018 - 9:00 AM
FIELD 3 (GROUP A) GM1
Traveling Eagles 12u 2018
Southern Brawlers
-vs-
02/18/2018 - 10:50 AM
FIELD 3 (GROUP A) GM2
Southern Brawlers
Team Elite 11u
-vs-
02/18/2018 - 12:40 PM
FIELD 3 (GROUP A) CHAMPIONSHIP
Bama Blue Jays 12U
Avengers 11U
-vs-
02/18/2018 - 10:00 AM
FIELD 5 (GROUP B) GM1
Beach SOX Baseball
Bama Blue Jays 12U
-vs-
02/18/2018 - 11:50 AM
FIELD 5 (GROUP B) CHAMPIONSHIP
13U
State Line Outlaws
EBG Dirtbags
-vs-
02/17/2018 - 9:00 AM
FIELD 1
Bay County Spikes
North Florida Pride
-vs-
02/17/2018 - 9:00 AM
FIELD 2
13U Niceville Traveling Eagles
EBG Dirtbags
-vs-
02/17/2018 - 11:00 AM
FIELD 1
South GA Primetime
Bay County Spikes
-vs-
02/17/2018 - 11:00 AM
FIELD 2
13U Niceville Traveling Eagles
North Florida Pride
-vs-
02/17/2018 - 1:00 PM
FIELD 1
State Line Outlaws
WFBA 13u Hammerheads
-vs-
02/17/2018 - 1:00 PM
FIELD 2
Beach SOX Baseball
North Florida Elite Bombers
-vs-
02/17/2018 - 3:00 PM
FIELD 1
South GA Primetime
DSE Baseball 13U
-vs-
02/17/2018 - 3:00 PM
FIELD 2
WFBA 13u Hammerheads
North Florida Elite Bombers
-vs-
02/17/2018 - 5:00 PM
FIELD 1
Beach SOX Baseball
DSE Baseball 13U
-vs-
02/17/2018 - 5:00 PM
FIELD 2
State Line Outlaws
North Florida Pride
-vs-
02/18/2018 - 9:00 AM
FIELD 2 (GROUP A) GM1
DSE Baseball 13U
WFBA 13u Hammerheads
-vs-
02/18/2018 - 11:00 AM
FIELD 2 (GROUP A) GM2
13U Niceville Traveling Eagles
North Florida Pride
-vs-
02/18/2018 - 1:00 PM
FIELD 2 (GROUP A) GM3
DSE Baseball 13U
13U Niceville Traveling Eagles
-vs-
02/18/2018 - 3:00 PM
FIELD 2 (GROUP A) CHAMPIONSHIP
North Florida Elite Bombers
Bay County Spikes
-vs-
02/18/2018 - 9:00 AM
FIELD 1 (GROUP B) GM1
EBG Dirtbags
Beach SOX Baseball
-vs-
02/18/2018 - 11:00 AM
FIELD 1 (GROUP B) GM2
South GA Primetime
North Florida Elite Bombers
-vs-
02/18/2018 - 1:00 PM
FIELD 1 (GROUP B) GM3
Beach SOX Baseball
South GA Primetime
-vs-
02/18/2018 - 3:00 PM
FIELD 1 (GROUP B) CHAMPIONSHIP
| | | | | |
| --- | --- | --- | --- | --- |
| | 3-0-0 | 0-0-0 | 1 | 1 |
| Avengers 8U | 2-2-0 | 21-0-0 | 2 | 2 |
| Traveling Eagles 8U 2018 | 0-3-0 | 0-0-0 | 3 | 3 |
Games
| | | | | |
| --- | --- | --- | --- | --- |
| 2-17 | Traveling Eagles 8U 2018 | 3 | | 12 |
| 2-17 | Avengers 8U | 7 | Traveling Eagles 8U 2018 | 1 |
| 2-17 | Avengers 8U | 3 | | 17 |
| 2-17 | Avengers 8U | 18 | Traveling Eagles 8U 2018 | 0 |
| 2-17 | | 16 | Avengers 8U | 1 |
| | | | | |
| --- | --- | --- | --- | --- |
| Tallahassee Heat Demarini | 4-0-0 | 0-0-0 | 1 | 1 |
| Chaos | 3-1-0 | 0-0-0 | 2 | 2 |
| Tallahassee Heat Demarini | 3-1-0 | 0-0-0 | 3 | 3 |
| Batmen Elite 10U | 2-1-1 | 0-0-0 | 4 | 4 |
| Powermill 10U | 1-2-0 | 0-0-0 | 5 | 5 |
| Alabama Avengers 10U | 1-2-0 | 0-0-0 | 6 | 6 |
| Tallahassee Tomahawks | 2-2-0 | 0-0-0 | 7 | 8 |
| Tallahassee Renegades | 1-3-0 | 0-0-0 | 8 | 10 |
| Traveling Eagles 10-U | 0-2-1 | 0-0-0 | 9 | 7 |
| Klutch | 0-3-0 | 0-0-0 | 10 | 9 |
Games
| | | | | |
| --- | --- | --- | --- | --- |
| 2-17 | Klutch | 0 | Tallahassee Heat Demarini | 10 |
| 2-17 | Klutch | 9 | Tallahassee Heat Demarini | 10 |
| 2-17 | Batmen Elite 10U | 17 | Tallahassee Renegades | 2 |
| 2-17 | Powermill 10U | 2 | Chaos | 5 |
| 2-17 | Alabama Avengers 10U | 0 | Tallahassee Heat Demarini | 13 |
| 2-17 | Traveling Eagles 10-U | 3 | Batmen Elite 10U | 3 |
| 2-17 | Tallahassee Tomahawks | 4 | Chaos | 10 |
| 2-17 | Alabama Avengers 10U | 10 | Tallahassee Renegades | 7 |
| 2-17 | Traveling Eagles 10-U | 7 | Powermill 10U | 9 |
| 2-17 | Tallahassee Tomahawks | 2 | Tallahassee Heat Demarini | 7 |
| 2-18 | Batmen Elite 10U | 7 | Powermill 10U | 4 |
| 2-18 | Alabama Avengers 10U | 5 | Tallahassee Heat Demarini | 8 |
| 2-18 | Tallahassee Heat Demarini | 9 | Batmen Elite 10U | 8 |
| 2-18 | Chaos | 12 | Tallahassee Heat Demarini | 3 |
| 2-18 | Chaos | 2 | Tallahassee Heat Demarini | 11 |
| 2-18 | Tallahassee Tomahawks | 15 | Klutch | 1 |
| 2-18 | Traveling Eagles 10-U | 11 | Tallahassee Renegades | 14 |
| 2-18 | Tallahassee Tomahawks | 11 | Tallahassee Renegades | 3 |
| | | | | |
| --- | --- | --- | --- | --- |
| Southern Brawlers | 3-1-0 | 0-0-0 | 1 | 4 |
| Team Elite 11u | 2-1-1 | 0-0-0 | 2 | 2 |
| Traveling Eagles 12u 2018 | 2-1-0 | 0-0-0 | 3 | 1 |
| DKSA ELITE 12U | 1-1-1 | 1-2-0 | 4 | 3 |
| Beach SOX Baseball | 1-1-1 | 0-0-0 | 5 | 5 |
| Bama Blue Jays 12U | 1-2-1 | 0-0-0 | 6 | 6 |
| Avengers 11U | 0-3-0 | 0-0-0 | 7 | 7 |
Games
| | | | | |
| --- | --- | --- | --- | --- |
| 2-17 | Beach SOX Baseball | 1 | Team Elite 11u | 3 |
| 2-17 | Beach SOX Baseball | 9 | Bama Blue Jays 12U | 9 |
| 2-17 | Traveling Eagles 12u 2018 | 8 | Avengers 11U | 6 |
| 2-17 | DKSA ELITE 12U | 5 | Team Elite 11u | 5 |
| 2-17 | Southern Brawlers | 17 | Avengers 11U | 1 |
| 2-17 | Bama Blue Jays 12U | 4 | Traveling Eagles 12u 2018 | 8 |
| 2-17 | Southern Brawlers | 6 | DKSA ELITE 12U | 9 |
| 2-18 | DKSA ELITE 12U | 1 | Team Elite 11u | 4 |
| 2-18 | Traveling Eagles 12u 2018 | 12 | Southern Brawlers | 16 |
| 2-18 | Southern Brawlers | 11 | Team Elite 11u | 9 |
| 2-18 | Bama Blue Jays 12U | 6 | Avengers 11U | 2 |
| 2-18 | Beach SOX Baseball | 5 | Bama Blue Jays 12U | 3 |
| | | | | |
| --- | --- | --- | --- | --- |
| DSE Baseball 13U | 4-0-0 | 0-0-0 | 1 | 2 |
| 13U Niceville Traveling Eagles | 3-1-0 | 0-0-0 | 2 | 1 |
| WFBA 13u Hammerheads | 1-2-0 | 0-0-0 | 3 | 3 |
| North Florida Pride | 2-2-0 | 0-0-0 | 4 | 5 |
| State Line Outlaws | 1-2-0 | 0-0-0 | 5 | 4 |
| Beach SOX Baseball | 2-1-1 | 0-0-0 | 6 | 8 |
| South GA Primetime | 2-2-0 | 0-0-0 | 7 | 6 |
| EBG Dirtbags | 1-2-0 | 3-6-1 | 8 | 7 |
| North Florida Elite Bombers | 1-2-1 | 1-5-0 | 9 | 9 |
| Bay County Spikes | 0-3-0 | 0-0-0 | 10 | 10 |
Games
| | | | | |
| --- | --- | --- | --- | --- |
| 2-17 | State Line Outlaws | 4 | EBG Dirtbags | 5 |
| 2-17 | Bay County Spikes | 4 | North Florida Pride | 22 |
| 2-17 | 13U Niceville Traveling Eagles | 13 | EBG Dirtbags | 1 |
| 2-17 | South GA Primetime | 5 | Bay County Spikes | 3 |
| 2-17 | 13U Niceville Traveling Eagles | 8 | North Florida Pride | 0 |
| 2-17 | State Line Outlaws | 4 | WFBA 13u Hammerheads | 3 |
| 2-17 | Beach SOX Baseball | 5 | North Florida Elite Bombers | 5 |
| 2-17 | South GA Primetime | 4 | DSE Baseball 13U | 14 |
| 2-17 | WFBA 13u Hammerheads | 10 | North Florida Elite Bombers | 4 |
| 2-17 | Beach SOX Baseball | 4 | DSE Baseball 13U | 9 |
| 2-18 | State Line Outlaws | 0 | North Florida Pride | 8 |
| 2-18 | DSE Baseball 13U | 5 | WFBA 13u Hammerheads | 1 |
| 2-18 | 13U Niceville Traveling Eagles | 8 | North Florida Pride | 5 |
| 2-18 | DSE Baseball 13U | 11 | 13U Niceville Traveling Eagles | 9 |
| 2-18 | North Florida Elite Bombers | 14 | Bay County Spikes | 1 |
| 2-18 | EBG Dirtbags | 0 | Beach SOX Baseball | 5 |
| 2-18 | South GA Primetime | 3 | North Florida Elite Bombers | 2 |
| 2-18 | Beach SOX Baseball | 7 | South GA Primetime | 0 |
Event Address: 3625 CAVERNS RD, MARIANNA, FL 32447

Map and Directions
Weather: