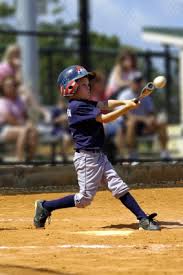 FUTURE STARS VI
MERE SPORTS COMPLEX / MARIANNA, FL
April 14, 2018 through April 15, 2018
**2018 SPRING BASEBALL SCHEDULE** (MARIANNA, FLORIDA)
ENTRY FEE: 7U-8U FREE, 9U-13U $325. REGISTER EARLY and SAVE $$$. LIMITED SLOTS AVAILABLE. REGISTER YOUR TEAM TODAY AND JUST PLAY!!!

**WEATHER UPDATE**
**SUNDAY GAMES CANCELED*
PARK DIRECTOR SAYS FIELDS ARE UNDERWATER
ITS ALSO STILL RAINING
1ST SEED AND 2ND SEED IN GROUP A AND GROUP B WILL RECEIVE TROPHIES
I WILL BE AT THE COMPLEX UNTIL 12:00 PM
**IMPORTANT**
EFFECTIVE IMMEDIATELY
TWO ADDITIONAL BATS DO NOT MEET THE BPF 1.15 STANDARDS AND HAVE BEEN ADDED TO THE NOT ELIGIBLE PLAY LIST
GO TO TBUSA RULE #3 BAT RESTRICTIONS AND CLICK THE TWO LINKS
THANK YOU
8U - GROUP A (SEED 1-5) <> GROUP B (SEED 6-10)
11U - GROUP A (SEED 1-5) <> GROUP B (SEED 6-9)
12U - GROUP A (SEED 1-8) <> GROUP B (SEED 9-13)
13U - NO PORTABLE MOUND - STEEL CLEATS ALLOWED

MARIANNA HIGH SCHOOL FIELD LOCATED ACROSS THE ROAD FROM THE SPORTS COMPLEX
PLEASE NOTE: MHS HAS ASKED 8U PLAYING AT THE HIGH SCHOOL PLEASE WARM UP OUTSIDE THE FENCE PRIOR TO EACH GAME. THERE ARE HIGH SCHOOL PLAYOFFS BEING HELD THERE. AVAILABLE ARE BATTING CAGES AND PLENTY OF OUTSIDE AREA TO WARM UP BEFORE EACH GAME.
THANK YOU

RV SPACE AVAILABLE AT PARK CALL 850 482-6228
COACHES ONLY (1) TEAM COOLER ALLOWED IN PARK.
NO PERSONAL COOLERS ALLOWED IN PARK.
NO PETS ALLOWED IN PARK.
Tournament Entry Deadline: April 11, 2018 at 6 pm
Pay online or make checks payable to TBUSA.
Saturday games will consist of pool play. Seeding will be based on Saturdays performance leading into Sundays Championship with single elimination play. Team trophies with individual awards for 1st and 2nd place teams in each age division.
7U
8U
Pensacola Dynasty
8
Pensacola, FL
Chaos 9u
8
Enterprise, AL
WFBA Blacktips 8U
8
Cantonment, FL
8
Tallahassee, FL
Freeze Baseball
8
Ashford, AL
Overdrive
8
Rehobeth, AL
Avengers 8U
8
Enterprise, AL
NW Florida
8
Southport, FL
Hi-Def Canes
8
Dothan, AL
Southern Closers 9U
9
Headland, AL
9U
MudCats
9
Paxton, FL
Freeport Bulldogs
9
Freeport, FL
Regulators 9U
9
dothan, AL
Enterprise Express 9U
9
Enterprise, AL
Tallahassee Heat Demarini
9
Tallahassee, FL
Chiefs 10u
9
Blountstown, FL
Team Florida N.
9
PANAMA CITY, FL
10U
Traveling Eagles 10-U
10
Niceville, FL
High Voltage
10
Abbeville, AL
Southport Cubs
10
Southport, FL
Wiregrass Cardinals
10
Newville, AL
Attack Baseball
10
Pensacola, FL
Alabama Avengers 10U
10
Pansey, AL
11U
Enterprise Express 11u
11
enterprise, AL
Lynn Haven Dolphins
11
Lynn Haven, FL, FL
2018 11U Niceville Traveling Eagles
11
Niceville, FL
Team Elite 11U
11
Albany, GA
Dothan Dragons 11u
11
Dothan, AL
Marianna Baseball 11U
11
MARIANNA, FL
Ambush 11U
11
Bainbridge, GA
Pirates Baseball
11
Fairhope, AL
5 Star National Buler 11U
11
Tifton, GA
12U
North Florida Premier 12U
12
Panhandle, FL
Southern Brawlers
12
DONALSONVILLE, GA
Panhandle Panthers 12U
12
Marianna, FL
Team Elite 12u
12
Albany, GA
Talon Rangers
12
Havana, FL
Beach SOX Baseball
12
Shalimar, FL
Triple Play 12U
12
Luverne, AL
5 Star National Haynes 12U
12
Tifton, GA
Panhandle Athletics 12U
12
Pensacola, FL
Southern Rattlers
12
Marianna, FL
Enterprise Wildcats 12U
12
Enterprise, AL
Dirt Baggers 12U
12
Santa Rosa beach, FL
Slammers 12U
12
Ozark, AL
13U
Tri State Raptors
13
Marianna, FL
EBG Dirtbags
13
Enterprise, AL
Beach SOX Baseball
13
Panhandle, FL
Team Elite 13U
13
Albany, GA
Klutch Baseball
13
Lynn Haven, FL
Big League Xpress 13U
13
Marianna, FL
14U
15U
16U
17U
18U

Print Brackets
8U
WFBA Blacktips 8U
Overdrive
-vs-
04/14/2018 - 9:00 AM
MARIANNA HIGH SCHOOL

Southern Closers 9U
-vs-
04/14/2018 - 9:00 AM
FIELD 9
Overdrive
Freeze Baseball
-vs-
04/14/2018 - 10:30 AM
MARIANNA HIGH SCHOOL

NW Florida
-vs-
04/14/2018 - 10:30 AM
FIELD 9
WFBA Blacktips 8U
Avengers 8U
-vs-
04/14/2018 - 12:00 PM
MARIANNA HIGH SCHOOL
Hi-Def Canes
Southern Closers 9U
-vs-
04/14/2018 - 12:00 PM
FIELD 9
Freeze Baseball
Pensacola Dynasty
-vs-
04/14/2018 - 1:30 PM
MARIANNA HIGH SCHOOL
NW Florida
Chaos 9u
-vs-
04/14/2018 - 1:30 PM
FIELD 9
Avengers 8U
Pensacola Dynasty
-vs-
04/14/2018 - 3:00 PM
MARIANNA HIGH SCHOOL
Chaos 9u
Hi-Def Canes
-vs-
04/14/2018 - 3:00 PM
FIELD 9
Seed 4
Seed 5
-vs-
04/15/2018 - 11:00 AM
MHS (GROUP A) GM1
Seed 2
Seed 3
-vs-
04/15/2018 - 12:30 PM
MHS (GROUP A) GM2
Seed 1
Winner Game 1
-vs-
04/15/2018 - 2:00 PM
MHS (GROUP A) GM3
Winner Game 2
Winner Game 3
-vs-
04/15/2018 - 3:30 PM
MHS (GROUP A) CHAMPIONSHIP
Seed 9
Seed 10
-vs-
04/15/2018 - 11:00 AM
FIELD 9 (GROUP B) GM1
Seed 7
Seed 8
-vs-
04/15/2018 - 12:30 PM
FIELD 9 (GROUP B) GM2
Seed 6
Winner Game 1
-vs-
04/15/2018 - 2:00 PM
FIELD 9 (GROUP B) GM3
Winner Game 2
Winner Game 3
-vs-
04/15/2018 - 3:30 PM
FIELD 9 (GROUP B) CHAMPIONSHIP
9U
Tallahassee Heat Demarini
Regulators 9U
-vs-
04/14/2018 - 9:00 AM
FIELD 5
Enterprise Express 9U
Chiefs 10u
-vs-
04/14/2018 - 9:00 AM
FIELD 7
Tallahassee Heat Demarini
Freeport Bulldogs
-vs-
04/14/2018 - 10:50 AM
FIELD 5
Enterprise Express 9U
Team Florida N.
-vs-
04/14/2018 - 10:50 AM
FIELD 7
Regulators 9U
MudCats
-vs-
04/14/2018 - 12:40 PM
FIELD 5
Chiefs 10u
Team Florida N.
-vs-
04/14/2018 - 12:40 PM
FIELD 7
Freeport Bulldogs
MudCats
-vs-
04/14/2018 - 2:30 PM
FIELD 5
Seed 3
Seed 6
-vs-
04/15/2018 - 11:00 AM
FIELD 5 (GM1)
Seed 4
Seed 5
-vs-
04/15/2018 - 11:00 AM
FIELD 7 (GM2)
Seed 2
Seed 7
-vs-
04/15/2018 - 12:30 PM
FIELD 5 (GM3)
Seed 1
Winner Game 2
-vs-
04/15/2018 - 12:30 PM
FIELD 7 (GM4)
Winner Game 1
Winner Game 3
-vs-
04/15/2018 - 2:00 PM
FIELD 5 (GM5)
Winner Game 4
Winner Game 5
-vs-
04/15/2018 - 3:30 PM
FIELD 5 (CHAMPIONSHIP)
10U
Wiregrass Cardinals
Southport Cubs
-vs-
04/14/2018 - 8:00 AM
FIELD 4
High Voltage
Wiregrass Cardinals
-vs-
04/14/2018 - 9:50 AM
FIELD 4
Traveling Eagles 10-U
Southport Cubs
-vs-
04/14/2018 - 11:40 AM
FIELD 4
High Voltage
Attack Baseball
-vs-
04/14/2018 - 1:30 PM
FIELD 4
Traveling Eagles 10-U
Alabama Avengers 10U
-vs-
04/14/2018 - 3:20 PM
FIELD 4
Attack Baseball
Alabama Avengers 10U
-vs-
04/14/2018 - 5:10 PM
FIELD 4
Seed 4
Seed 5
-vs-
04/15/2018 - 11:00 AM
FIELD 4 (GM1)
Seed 3
Seed 6
-vs-
04/15/2018 - 12:30 PM
FIELD 4 (GM2)
Seed 1
Winner Game 1
-vs-
04/15/2018 - 2:00 PM
FIELD 4 (GM3)
Seed 2
Winner Game 2
-vs-
04/15/2018 - 3:30 PM
FIELD 4 (GM4)
Winner Game 3
Winner Game 4
-vs-
04/15/2018 - 5:00 PM
FIELD 4 (CHAMPIONSHIP)
11U
Ambush 11U
Marianna Baseball 11U
-vs-
04/14/2018 - 8:00 AM
FIELD 6
Enterprise Express 11u
Lynn Haven Dolphins
-vs-
04/14/2018 - 8:00 AM
FIELD 8
Ambush 11U
Dothan Dragons 11u
-vs-
04/14/2018 - 9:50 AM
FIELD 6
Marianna Baseball 11U
Enterprise Express 11u
-vs-
04/14/2018 - 9:50 AM
FIELD 8
Team Elite 11U
Pirates Baseball
-vs-
04/14/2018 - 11:40 AM
FIELD 6
5 Star National Buler 11U
Lynn Haven Dolphins
-vs-
04/14/2018 - 11:40 AM
FIELD 8
2018 11U Niceville Traveling Eagles
Dothan Dragons 11u
-vs-
04/14/2018 - 1:30 PM
FIELD 6
5 Star National Buler 11U
Pirates Baseball
-vs-
04/14/2018 - 1:30 PM
FIELD 8
2018 11U Niceville Traveling Eagles
Team Elite 11U
-vs-
04/14/2018 - 3:20 PM
FIELD 6
Seed 4
Seed 5
-vs-
04/15/2018 - 11:00 AM
FIELD 6 (GROUP A) GM1
Seed 2
Seed 3
-vs-
04/15/2018 - 12:30 PM
FIELD 6 (GROUP A) GM2
Seed 1
Winner Game 1
-vs-
04/15/2018 - 2:00 PM
FIELD 6 (GROUP A) GM3
Winner Game 2
Winner Game 3
-vs-
04/15/2018 - 3:30 PM
FIELD 6 (GROUP A) CHAMPIONSHIP
Seed 7
Seed 8
-vs-
04/15/2018 - 12:30 PM
FIELD 8 (GROUP B) GM1
Seed 6
Seed 9
-vs-
04/15/2018 - 2:00 PM
FIELD 8 (GROUP B) GM2
Winner Game 1
Winner Game 2
-vs-
04/15/2018 - 3:30 PM
FIELD 8 (GROUP B) CHAMPIONSHIP
12U
Panhandle Panthers 12U
Southern Brawlers
-vs-
04/14/2018 - 8:00 AM
FIELD 1
Beach SOX Baseball
Enterprise Wildcats 12U
-vs-
04/14/2018 - 8:00 AM
FIELD 3
Panhandle Panthers 12U
North Florida Premier 12U
-vs-
04/14/2018 - 9:50 AM
FIELD 1
Beach SOX Baseball
Slammers 12U
-vs-
04/14/2018 - 9:50 AM
FIELD 3
5 Star National Haynes 12U
Southern Brawlers
-vs-
04/14/2018 - 11:40 AM
FIELD 1
Enterprise Wildcats 12U
Panhandle Athletics 12U
-vs-
04/14/2018 - 11:40 AM
FIELD 3
North Florida Premier 12U
Slammers 12U
-vs-
04/14/2018 - 1:30 PM
FIELD 1
Dirt Baggers 12U
Team Elite 12u
-vs-
04/14/2018 - 1:30 PM
FIELD 3
Triple Play 12U
Talon Rangers
-vs-
04/14/2018 - 3:20 PM
FIELD 1
Southern Rattlers
Team Elite 12u
-vs-
04/14/2018 - 3:20 PM
FIELD 3
5 Star National Haynes 12U
Panhandle Athletics 12U
-vs-
04/14/2018 - 3:20 PM
FIELD 8
Triple Play 12U
Dirt Baggers 12U
-vs-
04/14/2018 - 5:10 PM
FIELD 1
Southern Rattlers
Talon Rangers
-vs-
04/14/2018 - 5:10 PM
FIELD 3
Seed 2
Seed 7
-vs-
04/15/2018 - 11:00 AM
FIELD 1 (GROUP A) GM1
Seed 3
Seed 6
-vs-
04/15/2018 - 11:00 AM
FIELD 3 (GROUP A) GM2
Seed 4
Seed 5
-vs-
04/15/2018 - 11:00 AM
FIELD 8 (GROUP A) GM3
Seed 1
Seed 8
-vs-
04/15/2018 - 12:30 PM
FIELD 1 (GROUP A) GM4
Winner Game 1
Winner Game 2
-vs-
04/15/2018 - 2:00 PM
FIELD 1 (GROUP A) GM5
Winner Game 3
Winner Game 4
-vs-
04/15/2018 - 3:30 PM
FIELD 1 (GROUP A) GM6
Winner Game 5
Winner Game 6
-vs-
04/15/2018 - 5:00 PM
FIELD 1 (GROUP A) CHAMPIONSHIP
Seed 12
Seed 13
-vs-
04/15/2018 - 12:30 PM
FIELD 3 (GROUP B) GM1
Seed 10
Seed 11
-vs-
04/15/2018 - 2:00 PM
FIELD 3 (GROUP B) GM2
Seed 9
Winner Game 1
-vs-
04/15/2018 - 3:30 PM
FIELD 3 (GROUP B) GM3
Winner Game 2
Winner Game 3
-vs-
04/15/2018 - 5:00 PM
FIELD 3 (GROUP B) CHAMPIONSHIP
13U
Tri State Raptors
EBG Dirtbags
-vs-
04/14/2018 - 8:00 AM
FIELD 2
EBG Dirtbags
Klutch Baseball
-vs-
04/14/2018 - 9:50 AM
FIELD 2
Beach SOX Baseball
Tri State Raptors
-vs-
04/14/2018 - 11:40 AM
FIELD 2
Big League Xpress 13U
Klutch Baseball
-vs-
04/14/2018 - 1:30 PM
FIELD 2
Team Elite 13U
Beach SOX Baseball
-vs-
04/14/2018 - 3:20 PM
FIELD 2
Team Elite 13U
Big League Xpress 13U
-vs-
04/14/2018 - 5:10 PM
FIELD 2
Seed 4
Seed 5
-vs-
04/15/2018 - 11:00 PM
FIELD 2 (GM1)
Seed 3
Seed 6
-vs-
04/15/2018 - 12:30 AM
FIELD 2 (GM2)
Seed 1
Winner Game 1
-vs-
04/15/2018 - 2:00 PM
FIELD 2 (GM3)
Seed 2
Winner Game 2
-vs-
04/15/2018 - 3:30 PM
FIELD 2 (GM4)
Winner Game 3
Winner Game 5
-vs-
04/15/2018 - 5:00 PM
FIELD 2 (CHAMPIONSHIP)
| | | | | |
| --- | --- | --- | --- | --- |
| Winner Game 2 | 0-0-0 | 0-0-0 | | |
| Winner Game 1 | 0-0-0 | 0-0-0 | | |
| Seed 1 | 0-0-0 | 0-0-0 | | |
| Seed 3 | 0-0-0 | 0-0-0 | | |
| Winner Game 3 | 0-0-0 | 0-0-0 | | |
| Seed 9 | 0-0-0 | 0-0-0 | | |
| Seed 6 | 0-0-0 | 0-0-0 | | |
| Seed 8 | 0-0-0 | 0-0-0 | | |
| Seed 7 | 0-0-0 | 0-0-0 | | |
| Seed 10 | 0-0-0 | 0-0-0 | | |
| Seed 2 | 0-0-0 | 0-0-0 | | |
| Seed 5 | 0-0-0 | 0-0-0 | | |
| Seed 4 | 0-0-0 | 0-0-0 | | |
| | 2-0-0 | 0-0-0 | 1 | 1 |
| Pensacola Dynasty | 2-0-0 | 0-0-0 | 2 | 2 |
| WFBA Blacktips 8U | 2-0-0 | 0-0-0 | 3 | 3 |
| Southern Closers 9U | 1-1-0 | 8-10-0 | 4 | 4 |
| NW Florida | 1-1-0 | 0-0-0 | 5 | 5 |
| Overdrive | 1-1-0 | 0-0-0 | 6 | 6 |
| Chaos 9u | 0-1-1 | 0-0-0 | 7 | 7 |
| Hi-Def Canes | 0-1-1 | 0-0-0 | 8 | 8 |
| Avengers 8U | 0-2-0 | 21-0-0 | 9 | 9 |
| Freeze Baseball | 0-2-0 | 0-0-0 | 10 | 10 |
Games
| | | | | |
| --- | --- | --- | --- | --- |
| 4-14 | WFBA Blacktips 8U | 15 | Overdrive | 7 |
| 4-14 | | 11 | Southern Closers 9U | 3 |
| 4-14 | Overdrive | 23 | Freeze Baseball | 14 |
| 4-14 | | 15 | NW Florida | 4 |
| 4-14 | WFBA Blacktips 8U | 12 | Avengers 8U | 4 |
| 4-14 | Hi-Def Canes | 0 | Southern Closers 9U | 15 |
| 4-14 | Freeze Baseball | 9 | Pensacola Dynasty | 21 |
| 4-14 | NW Florida | 13 | Chaos 9u | 6 |
| 4-14 | Avengers 8U | 1 | Pensacola Dynasty | 17 |
| 4-14 | Chaos 9u | 12 | Hi-Def Canes | 12 |
| 4-15 | Seed 4 | - | Seed 5 | - |
| 4-15 | Seed 2 | - | Seed 3 | - |
| 4-15 | Seed 1 | - | Winner Game 1 | - |
| 4-15 | Winner Game 2 | - | Winner Game 3 | - |
| 4-15 | Seed 9 | - | Seed 10 | - |
| 4-15 | Seed 7 | - | Seed 8 | - |
| 4-15 | Seed 6 | - | Winner Game 1 | - |
| 4-15 | Winner Game 2 | - | Winner Game 3 | - |
| | | | | |
| --- | --- | --- | --- | --- |
| Seed 1 | 0-0-0 | 0-0-0 | | |
| Seed 7 | 0-0-0 | 0-0-0 | | |
| Seed 2 | 0-0-0 | 0-0-0 | | |
| Winner Game 2 | 0-0-0 | 0-0-0 | | |
| Winner Game 1 | 0-0-0 | 0-0-0 | | |
| Winner Game 5 | 0-0-0 | 0-0-0 | | |
| Winner Game 4 | 0-0-0 | 0-0-0 | | |
| Winner Game 3 | 0-0-0 | 0-0-0 | | |
| Seed 5 | 0-0-0 | 0-0-0 | | |
| Seed 4 | 0-0-0 | 0-0-0 | | |
| Seed 3 | 0-0-0 | 0-0-0 | | |
| Seed 6 | 0-0-0 | 0-0-0 | | |
| Tallahassee Heat Demarini | 2-0-0 | 0-0-0 | 1 | 1 |
| Team Florida N. | 2-0-0 | 0-0-0 | 2 | 2 |
| Enterprise Express 9U | 1-1-0 | 0-0-0 | 3 | 3 |
| Regulators 9U | 1-1-0 | 0-0-0 | 4 | 4 |
| Freeport Bulldogs | 1-1-0 | 0-0-0 | 5 | 5 |
| MudCats | 0-2-0 | 0-0-0 | 6 | 6 |
| Chiefs 10u | 0-2-0 | 0-0-0 | 7 | 7 |
Games
| | | | | |
| --- | --- | --- | --- | --- |
| 4-14 | Tallahassee Heat Demarini | 15 | Regulators 9U | 0 |
| 4-14 | Enterprise Express 9U | 16 | Chiefs 10u | 1 |
| 4-14 | Tallahassee Heat Demarini | 20 | Freeport Bulldogs | 2 |
| 4-14 | Enterprise Express 9U | 5 | Team Florida N. | 11 |
| 4-14 | Regulators 9U | 14 | MudCats | 5 |
| 4-14 | Chiefs 10u | 4 | Team Florida N. | 18 |
| 4-14 | Freeport Bulldogs | 9 | MudCats | 7 |
| 4-15 | Seed 3 | - | Seed 6 | - |
| 4-15 | Seed 4 | - | Seed 5 | - |
| 4-15 | Seed 2 | - | Seed 7 | - |
| 4-15 | Seed 1 | - | Winner Game 2 | - |
| 4-15 | Winner Game 1 | - | Winner Game 3 | - |
| 4-15 | Winner Game 4 | - | Winner Game 5 | - |
| | | | | |
| --- | --- | --- | --- | --- |
| Winner Game 1 | 0-0-0 | 0-0-0 | | |
| Seed 1 | 0-0-0 | 0-0-0 | | |
| Seed 6 | 0-0-0 | 0-0-0 | | |
| Seed 2 | 0-0-0 | 0-0-0 | | |
| Winner Game 2 | 0-0-0 | 0-0-0 | | |
| Winner Game 4 | 0-0-0 | 0-0-0 | | |
| Winner Game 3 | 0-0-0 | 0-0-0 | | |
| Seed 3 | 0-0-0 | 0-0-0 | | |
| Seed 5 | 0-0-0 | 0-0-0 | | |
| Seed 4 | 0-0-0 | 0-0-0 | | |
| Attack Baseball | 2-0-0 | 0-0-0 | 1 | 1 |
| Traveling Eagles 10-U | 2-0-0 | 0-0-0 | 2 | 2 |
| Southport Cubs | 1-1-0 | 0-0-0 | 3 | 3 |
| High Voltage | 1-1-0 | 0-0-0 | 4 | 4 |
| Alabama Avengers 10U | 0-2-0 | 0-0-0 | 5 | 5 |
| Wiregrass Cardinals | 0-2-0 | 0-0-0 | 6 | 6 |
Games
| | | | | |
| --- | --- | --- | --- | --- |
| 4-14 | Wiregrass Cardinals | 1 | Southport Cubs | 17 |
| 4-14 | High Voltage | 20 | Wiregrass Cardinals | 2 |
| 4-14 | Traveling Eagles 10-U | 4 | Southport Cubs | 2 |
| 4-14 | High Voltage | 3 | Attack Baseball | 13 |
| 4-14 | Traveling Eagles 10-U | 16 | Alabama Avengers 10U | 7 |
| 4-14 | Attack Baseball | 6 | Alabama Avengers 10U | 3 |
| 4-15 | Seed 4 | - | Seed 5 | - |
| 4-15 | Seed 3 | - | Seed 6 | - |
| 4-15 | Seed 1 | - | Winner Game 1 | - |
| 4-15 | Seed 2 | - | Winner Game 2 | - |
| 4-15 | Winner Game 3 | - | Winner Game 4 | - |
| | | | | |
| --- | --- | --- | --- | --- |
| Winner Game 2 | 0-0-0 | 0-0-0 | | |
| Winner Game 1 | 0-0-0 | 0-0-0 | | |
| Seed 1 | 0-0-0 | 0-0-0 | | |
| Seed 3 | 0-0-0 | 0-0-0 | | |
| Winner Game 3 | 0-0-0 | 0-0-0 | | |
| Seed 7 | 0-0-0 | 0-0-0 | | |
| Seed 9 | 0-0-0 | 0-0-0 | | |
| Seed 6 | 0-0-0 | 0-0-0 | | |
| Seed 8 | 0-0-0 | 0-0-0 | | |
| Seed 2 | 0-0-0 | 0-0-0 | | |
| Seed 5 | 0-0-0 | 0-0-0 | | |
| Seed 4 | 0-0-0 | 0-0-0 | | |
| 5 Star National Buler 11U | 2-0-0 | 0-0-0 | 1 | 1 |
| Enterprise Express 11u | 2-0-0 | 0-0-0 | 2 | 2 |
| 2018 11U Niceville Traveling Eagles | 2-0-0 | 0-0-0 | 3 | 3 |
| Marianna Baseball 11U | 1-1-0 | 0-0-0 | 4 | 4 |
| Dothan Dragons 11u | 1-1-0 | 0-0-0 | 5 | 5 |
| Pirates Baseball | 1-1-0 | 0-0-0 | 6 | 6 |
| Lynn Haven Dolphins | 0-2-0 | 0-0-0 | 7 | 7 |
| Ambush 11U | 0-2-0 | 0-0-0 | 8 | 8 |
| Team Elite 11U | 0-2-0 | 0-0-0 | 9 | 9 |
Games
| | | | | |
| --- | --- | --- | --- | --- |
| 4-14 | Ambush 11U | 3 | Marianna Baseball 11U | 22 |
| 4-14 | Enterprise Express 11u | 9 | Lynn Haven Dolphins | 5 |
| 4-14 | Ambush 11U | 0 | Dothan Dragons 11u | 10 |
| 4-14 | Marianna Baseball 11U | 2 | Enterprise Express 11u | 7 |
| 4-14 | Team Elite 11U | 0 | Pirates Baseball | 15 |
| 4-14 | 5 Star National Buler 11U | 7 | Lynn Haven Dolphins | 3 |
| 4-14 | 2018 11U Niceville Traveling Eagles | 11 | Dothan Dragons 11u | 9 |
| 4-14 | 5 Star National Buler 11U | 15 | Pirates Baseball | 1 |
| 4-14 | 2018 11U Niceville Traveling Eagles | 20 | Team Elite 11U | 5 |
| 4-15 | Seed 4 | - | Seed 5 | - |
| 4-15 | Seed 2 | - | Seed 3 | - |
| 4-15 | Seed 1 | - | Winner Game 1 | - |
| 4-15 | Winner Game 2 | - | Winner Game 3 | - |
| 4-15 | Seed 7 | - | Seed 8 | - |
| 4-15 | Seed 6 | - | Seed 9 | - |
| 4-15 | Winner Game 1 | - | Winner Game 2 | - |
| | | | | |
| --- | --- | --- | --- | --- |
| Winner Game 1 | 0-0-0 | 0-0-0 | | |
| Winner Game 2 | 0-0-0 | 0-0-0 | | |
| Winner Game 3 | 0-0-0 | 0-0-0 | | |
| Seed 8 | 0-0-0 | 0-0-0 | | |
| Seed 1 | 0-0-0 | 0-0-0 | | |
| Seed 4 | 0-0-0 | 0-0-0 | | |
| Seed 5 | 0-0-0 | 0-0-0 | | |
| Winner Game 4 | 0-0-0 | 0-0-0 | | |
| Winner Game 5 | 0-0-0 | 0-0-0 | | |
| Seed 11 | 0-0-0 | 0-0-0 | | |
| Seed 9 | 0-0-0 | 0-0-0 | | |
| Seed 10 | 0-0-0 | 0-0-0 | | |
| Seed 13 | 0-0-0 | 0-0-0 | | |
| Winner Game 6 | 0-0-0 | 0-0-0 | | |
| Seed 12 | 0-0-0 | 0-0-0 | | |
| Seed 6 | 0-0-0 | 0-0-0 | | |
| Seed 3 | 0-0-0 | 0-0-0 | | |
| Seed 2 | 0-0-0 | 0-0-0 | | |
| Seed 7 | 0-0-0 | 0-0-0 | | |
| Panhandle Athletics 12U | 2-0-0 | 0-0-0 | 1 | 1 |
| Dirt Baggers 12U | 2-0-0 | 0-0-0 | 2 | 2 |
| Beach SOX Baseball | 2-0-0 | 0-0-0 | 3 | 3 |
| North Florida Premier 12U | 1-0-1 | 0-0-0 | 4 | 4 |
| Southern Brawlers | 1-1-0 | 0-0-0 | 5 | 5 |
| Triple Play 12U | 1-1-0 | 0-0-0 | 6 | 6 |
| 5 Star National Haynes 12U | 1-1-0 | 0-0-0 | 7 | 7 |
| Southern Rattlers | 1-1-0 | 0-0-0 | 8 | 8 |
| Team Elite 12u | 1-1-0 | 0-0-0 | 9 | 9 |
| Panhandle Panthers 12U | 0-1-1 | 0-0-0 | 10 | 10 |
| Slammers 12U | 0-2-0 | 0-0-0 | 11 | 11 |
| Talon Rangers | 0-2-0 | 0-0-0 | 12 | 12 |
| Enterprise Wildcats 12U | 0-2-0 | 0-0-0 | 13 | 13 |
Games
| | | | | |
| --- | --- | --- | --- | --- |
| 4-14 | Panhandle Panthers 12U | 2 | Southern Brawlers | 7 |
| 4-14 | Beach SOX Baseball | 11 | Enterprise Wildcats 12U | 10 |
| 4-14 | Panhandle Panthers 12U | 4 | North Florida Premier 12U | 4 |
| 4-14 | Beach SOX Baseball | 7 | Slammers 12U | 6 |
| 4-14 | 5 Star National Haynes 12U | 6 | Southern Brawlers | 5 |
| 4-14 | Enterprise Wildcats 12U | 1 | Panhandle Athletics 12U | 11 |
| 4-14 | North Florida Premier 12U | 3 | Slammers 12U | 2 |
| 4-14 | Dirt Baggers 12U | 10 | Team Elite 12u | 6 |
| 4-14 | Triple Play 12U | 2 | Talon Rangers | 1 |
| 4-14 | Southern Rattlers | 15 | Team Elite 12u | 20 |
| 4-14 | 5 Star National Haynes 12U | 1 | Panhandle Athletics 12U | 14 |
| 4-14 | Triple Play 12U | 0 | Dirt Baggers 12U | 8 |
| 4-14 | Southern Rattlers | 16 | Talon Rangers | 0 |
| 4-15 | Seed 2 | - | Seed 7 | - |
| 4-15 | Seed 3 | - | Seed 6 | - |
| 4-15 | Seed 4 | - | Seed 5 | - |
| 4-15 | Seed 1 | - | Seed 8 | - |
| 4-15 | Winner Game 1 | - | Winner Game 2 | - |
| 4-15 | Winner Game 3 | - | Winner Game 4 | - |
| 4-15 | Winner Game 5 | - | Winner Game 6 | - |
| 4-15 | Seed 12 | - | Seed 13 | - |
| 4-15 | Seed 10 | - | Seed 11 | - |
| 4-15 | Seed 9 | - | Winner Game 1 | - |
| 4-15 | Winner Game 2 | - | Winner Game 3 | - |
| | | | | |
| --- | --- | --- | --- | --- |
| Winner Game 1 | 0-0-0 | 0-0-0 | | |
| Seed 1 | 0-0-0 | 0-0-0 | | |
| Seed 6 | 0-0-0 | 0-0-0 | | |
| Seed 2 | 0-0-0 | 0-0-0 | | |
| Winner Game 2 | 0-0-0 | 0-0-0 | | |
| Winner Game 5 | 0-0-0 | 0-0-0 | | |
| Winner Game 3 | 0-0-0 | 0-0-0 | | |
| Seed 3 | 0-0-0 | 0-0-0 | | |
| Seed 5 | 0-0-0 | 0-0-0 | | |
| Seed 4 | 0-0-0 | 0-0-0 | | |
| Klutch Baseball | 2-0-0 | 0-0-0 | 1 | 1 |
| Team Elite 13U | 1-1-0 | 0-0-0 | 2 | 2 |
| Tri State Raptors | 1-1-0 | 0-0-0 | 3 | 3 |
| Beach SOX Baseball | 1-1-0 | 0-0-0 | 4 | 4 |
| EBG Dirtbags | 1-1-0 | 3-6-1 | 5 | 5 |
| Big League Xpress 13U | 0-2-0 | 0-0-0 | 6 | 6 |
Games
| | | | | |
| --- | --- | --- | --- | --- |
| 4-14 | Tri State Raptors | 9 | EBG Dirtbags | 10 |
| 4-14 | EBG Dirtbags | 4 | Klutch Baseball | 6 |
| 4-14 | Beach SOX Baseball | 4 | Tri State Raptors | 10 |
| 4-14 | Big League Xpress 13U | 5 | Klutch Baseball | 10 |
| 4-14 | Team Elite 13U | 4 | Beach SOX Baseball | 6 |
| 4-14 | Team Elite 13U | 12 | Big League Xpress 13U | 4 |
| 4-15 | Seed 4 | - | Seed 5 | - |
| 4-15 | Seed 3 | - | Seed 6 | - |
| 4-15 | Seed 1 | - | Winner Game 1 | - |
| 4-15 | Seed 2 | - | Winner Game 2 | - |
| 4-15 | Winner Game 3 | - | Winner Game 5 | - |
Event Address: 3625 CAVERNS RD, MARIANNA, FL 32447

Map and Directions
Weather: