SPONSORED BY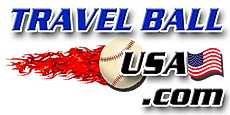 Welcome!  This organization is your one-stop source for quality, family-oriented youth sports tournaments. We know that players and coaches want to do one thing....PLAY BALL....and that is why we have developed our organization with simplicity in mind.  Browse through our website and see how your team can be a part of this new era of travel ball. 
Register your team roster online and Just Play!  Come join us today!!
For more information, please contact us at (850) 583-1042.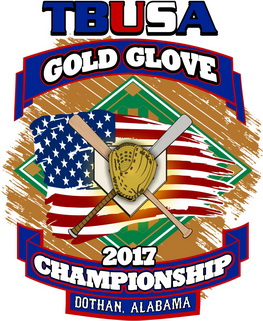 FALL SCHEDULE POSTED 
DOTHAN, PC FRANK BROWN, MARIANNA, ENTERPRISE, DONALSONVILLE, BAINBRIDGE

NEW SEASON STARTS AUGUST 1ST - REMEMBER TO MOVE UP IN AGE DIVISION - PLEASE CREATE YOUR NEW TEAM AGE
DON'T MISS OUT - THEY FILLED UP LAST FALL
 **CHECKOUT THE VENUES AND REGISTER**
**NO PREPAYMENT NECESSARY **
LIMITED SPACE - DON'T WAIT

 LOOKING FOR A TEAM/PLAYER GOTO INFORMATION ADD YOUR LISTING

***LET'S PLAY BALL***
2015-16 SEASON CHAMPIONS ***SPRINT FOR FIRST***  IN EACH AGE DIVISION RECEIVE A FREE ENTRY TO THE 2016 GOLD GLOVE CHAMPIONSHIP TOURNAMENT
 AUGUST 1, 2016 STARTS THE NEW TBUSA 2016-2017 SEASON.  PLEASE REMEMBER ALL PLAYERS AGES WILL CHANGE AS OF THIS DATE.  HOPE TO SEE YOU IN THE FALL AND SPRING. 
TBUSA presents a Most Valuable Player Trophy (Winners of each age division will receive a M.V.P. Trophy to be presented to a player of their choice at each tournament) 
**2016 SILVER SLUGGER CHAMPIONS** 
MOST HOME RUNS
8U - ISAIAH WILLIAMS - CHAOS - ENTERPRISE, AL 
8U - ASHLEY SHIFFER - BASHERS RED - PANAMA CITY, FL
9U - JAYLEN ROGUE - TALLAHASSEE STIX - TALLAHASSEE, FL 
10U - CHADWICK SPENCER - PANHANDLE PANTHERS - MARIANNA, FL 
10U - DYLAN LOVELACE - IMPACT - LAKE CITY, FL 
11U - DALTON KNAPP - POWERMILL - TALLAHASSEE, FL  
12U - SHELDON OTT - REHOBETH ATHLETICS - REHOBETH, AL 
13U - JEFF BRYAN - ALBANY ATHLETICS - ALBANY, GA
*2016 SPRINT FOR FIRST CHAMPIONS*
POINT STANDINGS
 8U - TALLAHASSEE STIX - TALLAHASSEE, FL 
  9U - HITMEN - ENTERPRISE, AL 
10U - PANHANDLE PANTHERS - MARIANNA, FL 
11U - HENRY COUNTY RIVER BANDITS - ABBEVILLE, AL 
12U - NF MAKOS  - NORTH FLORIDA, FL 
13U - RIVER BANDITS - BLOUNTSTOWN, FL