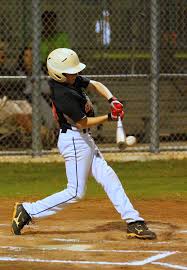 PC SUMMER SMASH
FRANK BROWN PARK / PANAMA CITY BEACH, FL
August 20, 2016 through August 21, 2016
**2016 FALL BASEBALL SCHEDULE** (PANAMA CITY BEACH, FL) * FRANK BROWN PARK*
ENTRY FEE: 7U-8U $250, 9U-13U $325. REGISTER EARLY and SAVE $$$. LIMITED SLOTS AVAILABLE. REGISTER YOUR TEAM TODAY AND JUST PLAY!!!
TEAM CONFIRMATIONS HAVE BEEN RECEIVED
GAME TIMES CST - BRACKETS POSTED

10U - GOLD (SEED 1-5) <<>> SILVER (SEED 6-9)

COACHES ONLY (1) TEAM COOLER ALLOWED IN PARK.
NO PERSONAL COOLERS ALLOWED IN PARK.
Tournament Entry Deadline: (WEDNESDAY) August 17, 2016 at 6 pm
BRACKETS POSTED WEDNESDAY EVENING
Pay online or make checks payable to TBUSA.
Saturday games will consist of pool play. Seeding will be based on Saturdays performance leading into Sundays Championship with single elimination play. Team trophies with individual awards for 1st and 2nd place teams in each age division.
7U
8U
Lynn Haven Lightning
7
Lynn Haven, FL
9U
10U
Lynn Haven Dolphins
10
Lynn Haven, FL, FL
LA Iron
10
Enterprise, AL
Covington Crushers
10
andalusia, AL
Wiregrass Sports Academy 10U
10
Dothan, AL
Saints 10U
10
PORT ST JOE, FL
South Walton Hawks 10u
10
South Walton, FL
Bay County Bombers
10
Lynn haven, FL
Bay Vikings 9U
10
Panama City, FL
Hawks Baseball 9U
10
South Walton, FL
11U
Amber Jax
11
Shalimar, FL
Lynn Haven Raptors
11
Lynn Haven, FL
Wiregrass Sports Academy 11U
11
Dothan, AL
Panhandle Predators
11
Defuniak springs, FL
12U
TITANS 12U
12
Enterprise, AL
Thunder Baseball
12
Eufaula, AL
Tri State Raptors
12
Marianna, FL
Wiregrass Sports Academy 12U
12
Dothan, AL
13U
14U
15U
16U
17U
18U

Print Brackets
10U
Bay County Bombers
Wiregrass Sports Academy 10U
-vs-
08/20/2016 - 9:00 AM
FIELD 5
Saints 10U
LA Iron
-vs-
08/20/2016 - 9:00 AM
FIELD 9
Hawks Baseball 9U
Wiregrass Sports Academy 10U
-vs-
08/20/2016 - 10:50 AM
FIELD 5
South Walton Hawks 10u
LA Iron
-vs-
08/20/2016 - 10:50 AM
FIELD 9
Bay Vikings 9U
Hawks Baseball 9U
-vs-
08/20/2016 - 12:40 PM
FIELD 5
Bay County Bombers
Saints 10U
-vs-
08/20/2016 - 12:40 PM
FIELD 9
Covington Crushers
Bay Vikings 9U
-vs-
08/20/2016 - 2:30 PM
FIELD 5
Lynn Haven Dolphins
South Walton Hawks 10u
-vs-
08/20/2016 - 2:30 PM
FIELD 9
Covington Crushers
Lynn Haven Dolphins
-vs-
08/20/2016 - 4:20 PM
FIELD 5
LA Iron
Saints 10U
-vs-
08/21/2016 - 9:00 AM
FIELD 5 (GOLD) GAME 1
Lynn Haven Dolphins
South Walton Hawks 10u
-vs-
08/21/2016 - 10:50 AM
FIELD 5 (GOLD) GAME 2
Hawks Baseball 9U
Saints 10U
-vs-
08/21/2016 - 12:40 PM
FIELD 5 (GOLD) GAME 3
Lynn Haven Dolphins
Hawks Baseball 9U
-vs-
08/21/2016 - 2:30 PM
FIELD 5 (GOLD) CHAMPIONSHIP
Bay Vikings 9U
Covington Crushers
-vs-
08/21/2016 - 9:00 AM
FIELD 9 (SILVER) GAME 1
Bay County Bombers
Wiregrass Sports Academy 10U
-vs-
08/21/2016 - 10:50 AM
FIELD 9 (SILVER) GAME 2
Bay Vikings 9U
Bay County Bombers
-vs-
08/21/2016 - 12:40 PM
FIELD 9 (SILVER) CHAMPIONSHIP
11U
Wiregrass Sports Academy 11U
Lynn Haven Raptors
-vs-
08/20/2016 - 9:30 AM
FIELD 6
Lynn Haven Raptors
Amber Jax
-vs-
08/20/2016 - 11:20 AM
FIELD 6
Panhandle Predators
Wiregrass Sports Academy 11U
-vs-
08/20/2016 - 1:10 PM
FIELD 6
Amber Jax
Panhandle Predators
-vs-
08/20/2016 - 3:00 PM
FIELD 6
Amber Jax
Wiregrass Sports Academy 11U
-vs-
08/21/2016 - 9:00 AM
FIELD 6 (GAME 1)
Lynn Haven Raptors
Panhandle Predators
-vs-
08/21/2016 - 10:50 AM
FIELD 6 (GAME 2)
Amber Jax
Lynn Haven Raptors
-vs-
08/21/2016 - 12:40 PM
FIELD 6 (CHAMPIONSHIP)
12U
Tri State Raptors
Wiregrass Sports Academy 12U
-vs-
08/20/2016 - 11:20 AM
FIELD 8
TITANS 12U
Tri State Raptors
-vs-
08/20/2016 - 1:10 PM
FIELD 8
TITANS 12U
Wiregrass Sports Academy 12U
-vs-
08/20/2016 - 3:00 PM
FIELD 8
Wiregrass Sports Academy 12U
TITANS 12U
-vs-
08/21/2016 - 10:00 AM
FIELD 8 (GAME 1)
Tri State Raptors
TITANS 12U
-vs-
08/21/2016 - 12:00 PM
FIELD 8 (CHAMPIONSHIP)
| | | | | |
| --- | --- | --- | --- | --- |
| Hawks Baseball 9U | 4-0-0 | 0-0-0 | 1 | 1 |
| Lynn Haven Dolphins | 2-1-1 | 0-0-0 | 2 | 2 |
| Saints 10U | 2-2-0 | 0-0-0 | 3 | 5 |
| South Walton Hawks 10u | 1-1-1 | 7-2-0 | 4 | 3 |
| LA Iron | 1-2-0 | 0-0-0 | 5 | 4 |
| Bay County Bombers | 3-1-0 | 0-0-0 | 6 | 6 |
| Bay Vikings 9U | 2-2-0 | 0-0-0 | 7 | 7 |
| Covington Crushers | 0-3-0 | 0-0-0 | 8 | 8 |
| Wiregrass Sports Academy 10U | 0-3-0 | 2-11-0 | 9 | 9 |
Games
| | | | | |
| --- | --- | --- | --- | --- |
| 8-20 | Bay County Bombers | 16 | Wiregrass Sports Academy 10U | 2 |
| 8-20 | Saints 10U | 3 | LA Iron | 12 |
| 8-20 | Hawks Baseball 9U | 16 | Wiregrass Sports Academy 10U | 9 |
| 8-20 | South Walton Hawks 10u | 4 | LA Iron | 1 |
| 8-20 | Bay Vikings 9U | 2 | Hawks Baseball 9U | 24 |
| 8-20 | Bay County Bombers | 1 | Saints 10U | 12 |
| 8-20 | Covington Crushers | 9 | Bay Vikings 9U | 12 |
| 8-20 | Lynn Haven Dolphins | 5 | South Walton Hawks 10u | 5 |
| 8-20 | Covington Crushers | 0 | Lynn Haven Dolphins | 17 |
| 8-21 | LA Iron | 5 | Saints 10U | 8 |
| 8-21 | Lynn Haven Dolphins | 7 | South Walton Hawks 10u | 6 |
| 8-21 | Hawks Baseball 9U | 11 | Saints 10U | 5 |
| 8-21 | Lynn Haven Dolphins | 3 | Hawks Baseball 9U | 7 |
| 8-21 | Bay Vikings 9U | 18 | Covington Crushers | 3 |
| 8-21 | Bay County Bombers | 14 | Wiregrass Sports Academy 10U | 13 |
| 8-21 | Bay Vikings 9U | 6 | Bay County Bombers | 9 |
| | | | | |
| --- | --- | --- | --- | --- |
| Lynn Haven Raptors | 4-0-0 | 0-0-0 | 1 | 1 |
| Amber Jax | 2-2-0 | 0-0-0 | 2 | 2 |
| Wiregrass Sports Academy 11U | 1-2-0 | 3-8-0 | 3 | 3 |
| Panhandle Predators | 0-3-0 | 0-0-0 | 4 | 4 |
Games
| | | | | |
| --- | --- | --- | --- | --- |
| 8-20 | Wiregrass Sports Academy 11U | 0 | Lynn Haven Raptors | 16 |
| 8-20 | Lynn Haven Raptors | 7 | Amber Jax | 2 |
| 8-20 | Panhandle Predators | 3 | Wiregrass Sports Academy 11U | 9 |
| 8-20 | Amber Jax | 17 | Panhandle Predators | 1 |
| 8-21 | Amber Jax | 11 | Wiregrass Sports Academy 11U | 1 |
| 8-21 | Lynn Haven Raptors | 16 | Panhandle Predators | 0 |
| 8-21 | Amber Jax | 6 | Lynn Haven Raptors | 7 |
| | | | | |
| --- | --- | --- | --- | --- |
| TITANS 12U | 3-1-0 | 0-0-0 | 1 | 3 |
| Tri State Raptors | 1-2-0 | 0-0-0 | 2 | 1 |
| Wiregrass Sports Academy 12U | 1-2-0 | 2-10-0 | 3 | 2 |
Games
| | | | | |
| --- | --- | --- | --- | --- |
| 8-20 | Tri State Raptors | 10 | Wiregrass Sports Academy 12U | 0 |
| 8-20 | TITANS 12U | 12 | Tri State Raptors | 9 |
| 8-20 | TITANS 12U | 6 | Wiregrass Sports Academy 12U | 8 |
| 8-21 | Wiregrass Sports Academy 12U | 1 | TITANS 12U | 13 |
| 8-21 | Tri State Raptors | 7 | TITANS 12U | 11 |
Event Address: , PANAMA CITY BEACH, FL 32413

Map and Directions
Weather: