DUGOUT CLASSIC IX
MERE SPORTS COMPLEX / MARIANNA, FL
September 23, 2017 through September 24, 2017
**2017 FALL BASEBALL SCHEDULE** (MARIANNA, FL)
ENTRY FEE: 7U-8U FREE, 9U-13U $325. REGISTER EARLY and SAVE $$$. LIMITED SLOTS AVAILABLE. REGISTER YOUR TEAM TODAY AND JUST PLAY!!!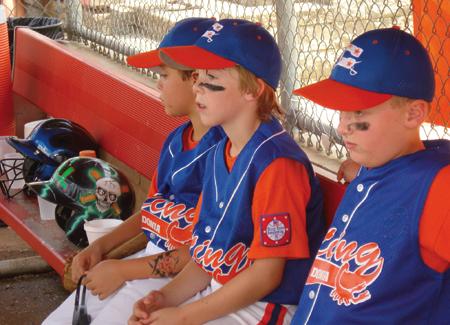 RV SPACE AVAILABLE AT PARK CALL 850 482-6228
COACHES ONLY (1) TEAM COOLER ALLOWED IN PARK.
NO PERSONAL COOLERS ALLOWED IN PARK.
Tournament Entry Deadline: SEPTEMBER 20, 2017 at 6 pm
Pay online or make checks payable to TBUSA.
Saturday games will consist of pool play. Seeding will be based on Saturdays performance leading into Sundays Championship with single elimination play. Team trophies with individual awards for 1st and 2nd place teams in each age division.
7U
8U
chaos 8u
8
Enterprise, AL
Freeze Baseball
8
Ashford, AL
Southern Closers
8
Headland, AL
Georgia BATMEN
8
Lake Park, FL
Tallahassee Heat 8U
8
Tallahassee, FL
Wiregrass Cardinals
8
Dothan, AL
Overdrive
8
Rehobeth, AL
Clutch Cyclones
8
Andalusia, AL
9U
SW Hawks 9u
9
Santa Rosa Beach, FL
MudCats
9
Paxton, FL
Georgia Batmen
9
Lake Park, GA
Crush Baseball
9
Cottonwood, AL
Chiefs 9U
9
Blountstown, FL
Regulator
8
dothan, AL
Lynn Haven Raptors
9
Lynn Haven, FL
10U
Batmen Elite 10U
10
Valdosta, GA
Hooks 10U
10
Panama City, FL
Chaos
10
Enterprise, AL
Tallahassee Heat Demarini
10
Tallahassee, FL
Tallahassee Tomahawks
10
Crawfordville, FL
River Bandits
10
Blountstown, FL
Alabama Avengers 10U
10
Pansey, AL
Makos
10
Bonifay, FL
SOUTH ALABAMA DASH
10
FLORALA, AL
South Walton Hawks 10u
10
South Walton, FL
Powermill 10U
10
Tallahassee, FL
North Walton Scorpions
10
DEFUNIAK SPRINGS, FL
11U
Lynn Haven Dolphins
11
Lynn Haven, FL, FL
Marianna Baseball
11
Marianna, FL
Dirtbags
10
Dothan, AL
Enterprise Express 11u
11
Shorterville, AL
DKSA ELITE 11U
11
Thomasville, GA
Avengers 10U
10
Enterprise, AL
Dothan Dragons 11u
11
Dothan, AL
South Walton Hawks
11
South Walton, FL
12U
DKSA ELITE 12U
12
Thomasville, GA
HR IMPACT 12U
12
Fort Walton, FL
Panhandle Panthers 12U
12
Marianna, FL
Dothan Dragons 12u
12
Dothan, AL
Panhandle Pirates
12
Shalimar, FL
Dothan National Baseball
12
Dothan, AL
Enterprise Wildcats 12U
12
Enterprise, AL
Wiregrass Cardinals 12U
12
Dothan, AL
Southern Brawlers
12
DONALSONVILLE, GA
The Rebels
12
Rehobeth, AL
13U
Game On Southern Sluggers
13
Albany, GA
Navare 13u Raiders
13
Navarere, FL
Fairhope Pirates
13
Fairhope, AL
BLX Southern Cannons
13
Marianna, FL
EBG Dirtbags
13
Enterprise, AL
Tri State Raptors
13
Marianna, FL
Dothan Dragons White
13
Dothan, AL
Team Elite South
12
Albany, GA
North Florida Pride
13
Crawfordville, FL
Wiregrass Cardinals 13U
13
Dothan, AL
Demarini 13U
13
Panhandle, FL
Yard Goats
13
Opp, AL
Mudcats 13U
13
Dothan, AL
Dothan Dragons Blue
13
Dothan, AL
14U
15U
16U
17U
18U

Print Brackets
Brackets have not been set. Please check back closer to the event.
Please check back after the tournament begins to see the results.
Event Address: 3625 CAVERNS RD, MARIANNA, FL 32447

Map and Directions
Weather: