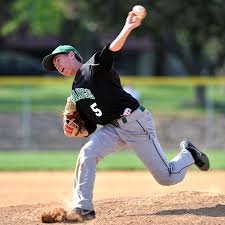 PERFECT GAME VIII - MARIANNA, FL
MERE SPORTS COMPLEX / MARIANNA, FL
March 9, 2019 through March 10, 2019
**2019 SPRING BASEBALL SCHEDULE** (MARIANNA, FLORIDA)
ENTRY FEE: 7U-8U FREE, 9U-13U $325. COME JOIN TBUSA. LIMITED SLOTS AVAILABLE DON'T WAIT AND MISS OUT REGISTER YOUR TEAM TODAY TO SAVE YOUR SPOT.
**12U SEEDING HAS BEEN UPDATED - PLEASE VERIFY**
FIELDS 1-5 MAIN COMPLEX - FIELDS 6-8 ACROSS STREET
SATURDAY NIGHT SET CLOCKS AHEAD ONE HOUR - DAYLIGHT SAVINGS

COACHES ONLY (1) TEAM COOLER ALLOWED IN PARK.
NO PERSONAL COOLERS ALLOWED IN PARK.
NO PETS ALLOWED IN PARK.
Tournament Entry Deadline: March 6, 2019 at 6 pm
Pay online or make checks payable to TBUSA.
Saturday games will consist of pool play. Seeding will be based on Saturdays performance leading into Sundays Championship with single elimination play. Team trophies with individual awards for 1st and 2nd place teams in each age division.
7U
8U
5 Star National Buhler
8
Tifton, GA
Wiregrass Naturals
8
Hartford, AL
Troy Spartans
8
Troy, AL
South Alabama Arrows
8
Andalusia, AL
Tallahassee Heat
8
Crawfordville, FL
9U
10U
10-u Team Florida
10
PANAMA CITY, FL
Trojans
10
Troy, AL
Sandlot
10
Apalachicola, FL
South Walton Hawks 10u
10
South Walton, FL
Chiefs 10u
10
Blountstown, FL
Regulators 11u
10
dothan, AL
11U
Pirates Baseball
11
Sneads, FL
DKSA ELITE 11U
11
Thomasville, GA
Tallahassee Bombers
11
Tallahassee, FL
Bay County Cubs 11U
11
Southport, FL
Slammers
11
Ozark, AL
Iron Sluggers
11
Enterprise, AL
Hooks 11U
11
Panama City, FL
Tallahassee Tomahawks
11
Crawfordville, FL
Wiregrass Sports Academy RED
11
Dothan, AL
12U
12U Traveling Eagles
12
Niceville, FL
Lynn Haven Dolphins
12
Lynn Haven, FL, FL
850 Select
12
Panhandle, FL
Southern Closers
12
Dothan, AL
Team24_12U
12
Cairo, GA
East Coast Sox 12U 2020
12
Santa Rosa Beach, FL
Top Gun Baseball
12
Tallahassee, FL
Tallahassee HEAT 12U
12
Tallahassee, FL
DKSA ELITE 12U
12
Thomasville, GA
13U
Tallahassee Stix
13
Tallahassee, FL
Tallahassee Bombers
13
Tallahassee, FL
ICON ELITE
13
Semmes, Al, AL
Top Gun GC
13
Orange Beach, AL
Bay County Spikes
13
PANAMA CITY BEACH, FL
EBG Dirtbags
13
Enterprise, AL
East Coast Sox 2019 Spring
13
Santa Rosa Beach, FL
14U
15U
16U
17U
18U

Print Brackets
8U
Wiregrass Naturals
Tallahassee Heat
-vs-
03/09/2019 - 9:00 AM
FIELD 8
Tallahassee Heat
5 Star National Buhler
-vs-
03/09/2019 - 10:20 AM
FIELD 8
Wiregrass Naturals
Troy Spartans
-vs-
03/09/2019 - 11:40 AM
FIELD 8
South Alabama Arrows
5 Star National Buhler
-vs-
03/09/2019 - 1:00 PM
FIELD 8
Troy Spartans
South Alabama Arrows
-vs-
03/09/2019 - 2:20 PM
FIELD 8
South Alabama Arrows
Wiregrass Naturals
-vs-
03/10/2019 - 8:00 AM
FIELD 8 (GM1)
5 Star National Buhler
Tallahassee Heat
-vs-
03/10/2019 - 9:20 AM
FIELD 8 (GM2)
Troy Spartans
South Alabama Arrows
-vs-
03/10/2019 - 10:40 AM
FIELD 8 (GM3)
5 Star National Buhler
Troy Spartans
-vs-
03/10/2019 - 12:00 PM
FIELD 8 (CHAMPIONSHIP)
10U
Chiefs 10u
10-u Team Florida
-vs-
03/09/2019 - 8:00 AM
FIELD 4
Chiefs 10u
Regulators 11u
-vs-
03/09/2019 - 9:40 AM
FIELD 4
10-u Team Florida
South Walton Hawks 10u
-vs-
03/09/2019 - 11:20 AM
FIELD 4
Trojans
Regulators 11u
-vs-
03/09/2019 - 1:00 PM
FIELD 4
South Walton Hawks 10u
Sandlot
-vs-
03/09/2019 - 2:40 PM
FIELD 4
Sandlot
Trojans
-vs-
03/09/2019 - 4:20 PM
FIELD 4
10-u Team Florida
Sandlot
-vs-
03/10/2019 - 8:00 AM
FIELD 4 (GM1)
Regulators 11u
Chiefs 10u
-vs-
03/10/2019 - 9:40 AM
FIELD 4 (GM2)
South Walton Hawks 10u
Sandlot
-vs-
03/10/2019 - 11:20 AM
FIELD 4 (GM3)
Trojans
Regulators 11u
-vs-
03/10/2019 - 1:00 PM
FIELD 4 (GM4)
South Walton Hawks 10u
Trojans
-vs-
03/10/2019 - 2:40 PM
FIELD 4 (CHAMPIONSHIP)
11U
Tallahassee Tomahawks
Pirates Baseball
-vs-
03/09/2019 - 8:00 AM
FIELD 3
Bay County Cubs 11U
Tallahassee Bombers
-vs-
03/09/2019 - 9:00 AM
FIELD 7
Tallahassee Tomahawks
Slammers
-vs-
03/09/2019 - 9:40 AM
FIELD 3
Tallahassee Bombers
Iron Sluggers
-vs-
03/09/2019 - 10:40 AM
FIELD 7
Wiregrass Sports Academy RED
Pirates Baseball
-vs-
03/09/2019 - 11:20 AM
FIELD 3
Bay County Cubs 11U
DKSA ELITE 11U
-vs-
03/09/2019 - 12:20 PM
FIELD 7
Hooks 11U
Slammers
-vs-
03/09/2019 - 1:00 PM
FIELD 3
Iron Sluggers
DKSA ELITE 11U
-vs-
03/09/2019 - 2:00 PM
FIELD 7
Wiregrass Sports Academy RED
Hooks 11U
-vs-
03/09/2019 - 2:40 PM
FIELD 3
Bay County Cubs 11U
Pirates Baseball
-vs-
03/10/2019 - 8:00 AM
FIELD 3 (GM1) GROUP A
Tallahassee Tomahawks
DKSA ELITE 11U
-vs-
03/10/2019 - 9:40 AM
FIELD 3 (GM2) GROUP A
Hooks 11U
Bay County Cubs 11U
-vs-
03/10/2019 - 11:20 AM
FIELD 3 (GM3) GROUP A
DKSA ELITE 11U
Hooks 11U
-vs-
03/10/2019 - 1:00 PM
FIELD 3 (GROUP A) CHAMPIONSHIP
Slammers
Wiregrass Sports Academy RED
-vs-
03/10/2019 - 8:00 AM
FIELD 7 (GM1) GROUP B
Tallahassee Bombers
Iron Sluggers
-vs-
03/10/2019 - 9:40 AM
FIELD 7 (GM2) GROUP B
Wiregrass Sports Academy RED
Tallahassee Bombers
-vs-
03/10/2019 - 11:20 AM
FIELD 7 ( GROUP B ) CHAMPIONSHIP
12U
Lynn Haven Dolphins
East Coast Sox 12U 2020
-vs-
03/09/2019 - 8:00 AM
FIELD 1
DKSA ELITE 12U
Southern Closers
-vs-
03/09/2019 - 9:00 AM
FIELD 6
Lynn Haven Dolphins
Team24_12U
-vs-
03/09/2019 - 9:40 AM
FIELD 1
Top Gun Baseball
DKSA ELITE 12U
-vs-
03/09/2019 - 10:40 AM
FIELD 6
12U Traveling Eagles
Southern Closers
-vs-
03/09/2019 - 11:20 AM
FIELD 1
East Coast Sox 12U 2020
850 Select
-vs-
03/09/2019 - 12:20 PM
FIELD 6
Tallahassee HEAT 12U
Team24_12U
-vs-
03/09/2019 - 1:00 PM
FIELD 1
Top Gun Baseball
850 Select
-vs-
03/09/2019 - 2:00 PM
FIELD 6
Tallahassee HEAT 12U
12U Traveling Eagles
-vs-
03/09/2019 - 2:40 PM
FIELD 1
Top Gun Baseball
850 Select
-vs-
03/10/2019 - 8:00 AM
FIELD 1 (GM1) GROUP A
Lynn Haven Dolphins
12U Traveling Eagles
-vs-
03/10/2019 - 9:40 AM
FIELD 1 (GM2) GROUP A
DKSA ELITE 12U
Top Gun Baseball
-vs-
03/10/2019 - 11:20 AM
FIELD 1 (GM3) GROUP A
DKSA ELITE 12U
12U Traveling Eagles
-vs-
03/10/2019 - 1:00 PM
FIELD 1 (GROUP A) CHAMPIONSHIP
Team24_12U
East Coast Sox 12U 2020
-vs-
03/10/2019 - 8:00 AM
FIELD 6 (GM1) GROUP B
Tallahassee HEAT 12U
Southern Closers
-vs-
03/10/2019 - 9:40 AM
FIELD 6 (GM2) GROUP B
Tallahassee HEAT 12U
East Coast Sox 12U 2020
-vs-
03/10/2019 - 11:20 AM
FIELD 6 (GROUP B) CHAMPIONSHIP
13U
Tallahassee Stix
EBG Dirtbags
-vs-
03/09/2019 - 9:00 AM
FIELD 2
Tallahassee Bombers
East Coast Sox 2019 Spring
-vs-
03/09/2019 - 10:00 AM
FIELD 5
Bay County Spikes
EBG Dirtbags
-vs-
03/09/2019 - 10:50 AM
FIELD 2
Top Gun GC
Tallahassee Bombers
-vs-
03/09/2019 - 11:50 AM
FIELD 5
ICON ELITE
Tallahassee Stix
-vs-
03/09/2019 - 12:40 PM
FIELD 2
Top Gun GC
Bay County Spikes
-vs-
03/09/2019 - 1:40 PM
FIELD 5
ICON ELITE
East Coast Sox 2019 Spring
-vs-
03/09/2019 - 2:30 PM
FIELD 2
ICON ELITE
Tallahassee Bombers
-vs-
03/10/2019 - 8:00 AM
FIELD 2 (GM1)
Tallahassee Stix
Bay County Spikes
-vs-
03/10/2019 - 8:00 AM
FIELD 5 (GM2)
EBG Dirtbags
East Coast Sox 2019 Spring
-vs-
03/10/2019 - 9:50 AM
FIELD 2 (GM3)
ICON ELITE
Bay County Spikes
-vs-
03/10/2019 - 9:50 AM
FIELD 5 (GM4)
Top Gun GC
East Coast Sox 2019 Spring
-vs-
03/10/2019 - 11:40 AM
FIELD 2 (GM5)
ICON ELITE
Top Gun GC
-vs-
03/10/2019 - 1:30 PM
FIELD 2 (CHAMPIONSHIP)
| | | | | |
| --- | --- | --- | --- | --- |
| 5 Star National Buhler | 4-0-0 | 0-0-0 | 1 | 2 |
| Troy Spartans | 3-1-0 | 0-0-0 | 2 | 1 |
| Tallahassee Heat | 1-2-0 | 0-0-0 | 3 | 3 |
| South Alabama Arrows | 1-3-0 | 0-0-0 | 4 | 4 |
| Wiregrass Naturals | 0-3-0 | 3-10-0 | 5 | 5 |
Games
| | | | | |
| --- | --- | --- | --- | --- |
| 3-09 | Wiregrass Naturals | 3 | Tallahassee Heat | 11 |
| 3-09 | Tallahassee Heat | 8 | 5 Star National Buhler | 12 |
| 3-09 | Wiregrass Naturals | 1 | Troy Spartans | 19 |
| 3-09 | South Alabama Arrows | 11 | 5 Star National Buhler | 15 |
| 3-09 | Troy Spartans | 13 | South Alabama Arrows | 12 |
| 3-10 | South Alabama Arrows | 14 | Wiregrass Naturals | 12 |
| 3-10 | 5 Star National Buhler | 11 | Tallahassee Heat | 1 |
| 3-10 | Troy Spartans | 18 | South Alabama Arrows | 8 |
| 3-10 | 5 Star National Buhler | 20 | Troy Spartans | 12 |
| | | | | |
| --- | --- | --- | --- | --- |
| South Walton Hawks 10u | 4-0-0 | 0-0-0 | 1 | 1 |
| Trojans | 3-1-0 | 0-0-0 | 2 | 2 |
| Regulators 11u | 2-2-0 | 0-0-0 | 3 | 3 |
| Sandlot | 1-3-0 | 0-0-0 | 4 | 5 |
| 10-u Team Florida | 1-2-0 | 0-0-0 | 5 | 4 |
| Chiefs 10u | 0-3-0 | 0-0-0 | 6 | 6 |
Games
| | | | | |
| --- | --- | --- | --- | --- |
| 3-09 | Chiefs 10u | 0 | 10-u Team Florida | 10 |
| 3-09 | Chiefs 10u | 1 | Regulators 11u | 18 |
| 3-09 | 10-u Team Florida | 8 | South Walton Hawks 10u | 14 |
| 3-09 | Trojans | 9 | Regulators 11u | 6 |
| 3-09 | South Walton Hawks 10u | 8 | Sandlot | 1 |
| 3-09 | Sandlot | 5 | Trojans | 8 |
| 3-10 | 10-u Team Florida | 4 | Sandlot | 6 |
| 3-10 | Regulators 11u | 7 | Chiefs 10u | 3 |
| 3-10 | South Walton Hawks 10u | 8 | Sandlot | 2 |
| 3-10 | Trojans | 13 | Regulators 11u | 7 |
| 3-10 | South Walton Hawks 10u | 8 | Trojans | 7 |
| | | | | |
| --- | --- | --- | --- | --- |
| Hooks 11U | 4-0-0 | 0-0-0 | 1 | 1 |
| DKSA ELITE 11U | 3-1-0 | 7-9-1 | 2 | 3 |
| Tallahassee Tomahawks | 2-1-0 | 0-0-0 | 3 | 2 |
| Bay County Cubs 11U | 2-2-0 | 0-0-0 | 4 | 4 |
| Pirates Baseball | 1-2-0 | 0-0-0 | 5 | 5 |
| Wiregrass Sports Academy RED | 2-2-0 | 0-0-0 | 6 | 8 |
| Tallahassee Bombers | 2-2-0 | 9-18-3 | 7 | 6 |
| Slammers | 0-3-0 | 0-0-0 | 8 | 7 |
| Iron Sluggers | 0-3-0 | 0-0-0 | 9 | 9 |
Games
| | | | | |
| --- | --- | --- | --- | --- |
| 3-09 | Tallahassee Tomahawks | 10 | Pirates Baseball | 1 |
| 3-09 | Bay County Cubs 11U | 16 | Tallahassee Bombers | 4 |
| 3-09 | Tallahassee Tomahawks | 4 | Slammers | 3 |
| 3-09 | Tallahassee Bombers | 10 | Iron Sluggers | 6 |
| 3-09 | Wiregrass Sports Academy RED | 3 | Pirates Baseball | 6 |
| 3-09 | Bay County Cubs 11U | 4 | DKSA ELITE 11U | 9 |
| 3-09 | Hooks 11U | 6 | Slammers | 3 |
| 3-09 | Iron Sluggers | 3 | DKSA ELITE 11U | 15 |
| 3-09 | Wiregrass Sports Academy RED | 1 | Hooks 11U | 7 |
| 3-10 | Bay County Cubs 11U | 7 | Pirates Baseball | 3 |
| 3-10 | Tallahassee Tomahawks | 3 | DKSA ELITE 11U | 7 |
| 3-10 | Hooks 11U | 8 | Bay County Cubs 11U | 0 |
| 3-10 | DKSA ELITE 11U | 5 | Hooks 11U | 6 |
| 3-10 | Slammers | 3 | Wiregrass Sports Academy RED | 13 |
| 3-10 | Tallahassee Bombers | 7 | Iron Sluggers | 6 |
| 3-10 | Wiregrass Sports Academy RED | 18 | Tallahassee Bombers | 2 |
| | | | | |
| --- | --- | --- | --- | --- |
| 12U Traveling Eagles | 4-0-0 | 0-0-0 | 1 | 3 |
| DKSA ELITE 12U | 3-1-0 | 15-7-1 | 2 | 1 |
| Lynn Haven Dolphins | 2-1-0 | 0-0-0 | 3 | 2 |
| Top Gun Baseball | 2-2-0 | 0-0-0 | 4 | 4 |
| 850 Select | 1-2-0 | 0-0-0 | 5 | 5 |
| Tallahassee HEAT 12U | 3-1-0 | 0-0-0 | 6 | 6 |
| East Coast Sox 12U 2020 | 1-3-0 | 2-9-0 | 7 | 8 |
| Team24_12U | 0-3-0 | 0-0-0 | 8 | 7 |
| Southern Closers | 0-3-0 | 0-0-0 | 9 | 9 |
Games
| | | | | |
| --- | --- | --- | --- | --- |
| 3-09 | Lynn Haven Dolphins | 18 | East Coast Sox 12U 2020 | 0 |
| 3-09 | DKSA ELITE 12U | 16 | Southern Closers | 0 |
| 3-09 | Lynn Haven Dolphins | 7 | Team24_12U | 6 |
| 3-09 | Top Gun Baseball | 2 | DKSA ELITE 12U | 9 |
| 3-09 | 12U Traveling Eagles | 18 | Southern Closers | 1 |
| 3-09 | East Coast Sox 12U 2020 | 7 | 850 Select | 8 |
| 3-09 | Tallahassee HEAT 12U | 11 | Team24_12U | 9 |
| 3-09 | Top Gun Baseball | 8 | 850 Select | 4 |
| 3-09 | Tallahassee HEAT 12U | 10 | 12U Traveling Eagles | 12 |
| 3-10 | Top Gun Baseball | 8 | 850 Select | 4 |
| 3-10 | Lynn Haven Dolphins | 7 | 12U Traveling Eagles | 8 |
| 3-10 | DKSA ELITE 12U | 5 | Top Gun Baseball | 0 |
| 3-10 | DKSA ELITE 12U | 2 | 12U Traveling Eagles | 13 |
| 3-10 | Team24_12U | 5 | East Coast Sox 12U 2020 | 6 |
| 3-10 | Tallahassee HEAT 12U | 16 | Southern Closers | 13 |
| 3-10 | Tallahassee HEAT 12U | 17 | East Coast Sox 12U 2020 | 7 |
| | | | | |
| --- | --- | --- | --- | --- |
| Top Gun GC | 4-0-0 | 0-0-0 | 1 | 1 |
| ICON ELITE | 3-2-0 | 0-0-0 | 2 | 3 |
| East Coast Sox 2019 Spring | 2-2-0 | 0-0-0 | 3 | 5 |
| EBG Dirtbags | 1-2-0 | 0-0-0 | 4 | 4 |
| Bay County Spikes | 1-3-0 | 0-0-0 | 5 | 7 |
| Tallahassee Stix | 2-1-0 | 0-0-0 | 6 | 2 |
| Tallahassee Bombers | 0-3-0 | 2-1-0 | 7 | 6 |
Games
| | | | | |
| --- | --- | --- | --- | --- |
| 3-09 | Tallahassee Stix | 6 | EBG Dirtbags | 2 |
| 3-09 | Tallahassee Bombers | 2 | East Coast Sox 2019 Spring | 5 |
| 3-09 | Bay County Spikes | 1 | EBG Dirtbags | 6 |
| 3-09 | Top Gun GC | 9 | Tallahassee Bombers | 0 |
| 3-09 | ICON ELITE | 5 | Tallahassee Stix | 6 |
| 3-09 | Top Gun GC | 9 | Bay County Spikes | 2 |
| 3-09 | ICON ELITE | 9 | East Coast Sox 2019 Spring | 1 |
| 3-10 | ICON ELITE | 15 | Tallahassee Bombers | 5 |
| 3-10 | Tallahassee Stix | 0 | Bay County Spikes | 3 |
| 3-10 | EBG Dirtbags | 0 | East Coast Sox 2019 Spring | 14 |
| 3-10 | ICON ELITE | 12 | Bay County Spikes | 0 |
| 3-10 | Top Gun GC | 8 | East Coast Sox 2019 Spring | 3 |
| 3-10 | ICON ELITE | 6 | Top Gun GC | 7 |
Event Address: 3625 CAVERNS RD, MARIANNA, FL 32447
Weather: